Taylor Swift Could Be Planning Something Really Huge For Her Fans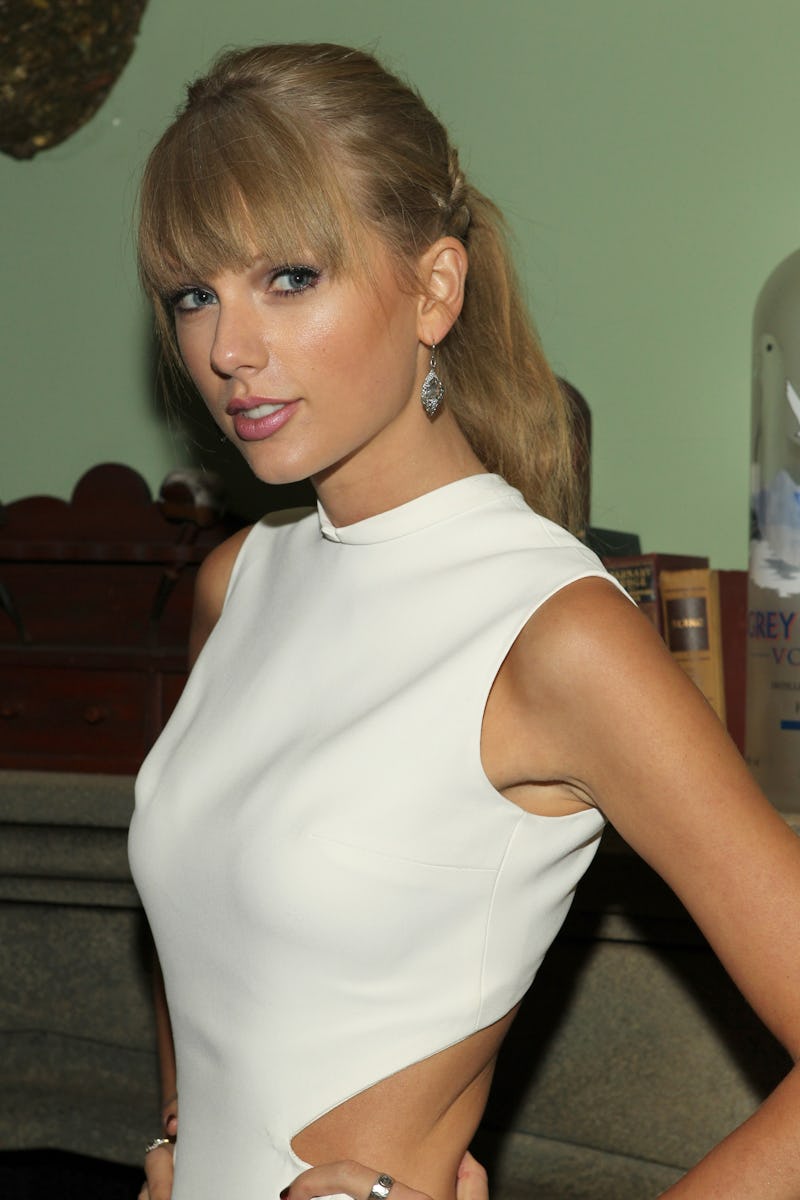 Mike Windle/Getty Images Entertainment/Getty Images
The internet had a complete meltdown on Friday when Taylor Swift's social media posts disappeared. Whether the pop star deleted them or not, fans need to know exactly what Swift is doing, like, right now. Right in the middle of an otherwise normal August day, every single one of the singer's Instagram posts vanished. Following suit were the photo headers on platforms including Facebook, Twitter, and YouTube. Even Swift's website appears to be blank now, and it has fans and critics alike scratching their heads.
It's just so out of character for the young performer that it's impossible to tell whether this is a good sign or a bad one. If it was just the lead photos on her accounts, speculation might lean toward the positive. You could tell yourself that maybe she was just deleting all her main photos at the same time to make way for a big announcement.
Like, perhaps all the photos were going to be replaced with an album cover premiere, and we could expect a big announcement of Swift's upcoming album release date. Or, as some optimistic fans have even wondered, maybe she is planning something for the upcoming Video Music Awards — potentially unveiling a single or an unexpected collaboration. Maybe she's even planning it with Katy Perry? Like a VMA mashup of "Bad Blood" and "Swish Swish," perhaps? The rumors are out there, and this is certainly a way to get people talking.
Eagle-eyed followers have also noticed that Aug. 18, the day of the social media purge, is also a significant anniversary for 1989. It's three years to the day after the release of "Shake It Off," the first single off the album, so there's speculation that the timing might not be a coincidence. What if it was intentionally chosen to herald the release of a new first single off a new upcoming album?
But the fact that her entire Instagram and website vanished points to something a little more ambiguous and, frankly, worrying.
Suddenly, the always-interactive Swift has no posts, no main photo, and is following no one. Was she hacked? Is she OK? Does the timing have anything to do with the conclusion of her recent court case? Or is she just done with social media for a while? If it's the final of the three options, why wouldn't she let fans know, so we could save ourselves this stressful speculation? (Bustle reached out to Swift's rep for comment, but didn't receive an immediate response.)
No matter the reasoning behind this massive shakeup, it looks like Taylor Swift is looking for a clean slate of some kind. We'll just have to wait for the 1989 singer herself to give us some reassurance as to whether the impetus for the erasure was positive, negative, or neutral.