'Spider-Man's Tom Holland Can't Escape Dating Rumors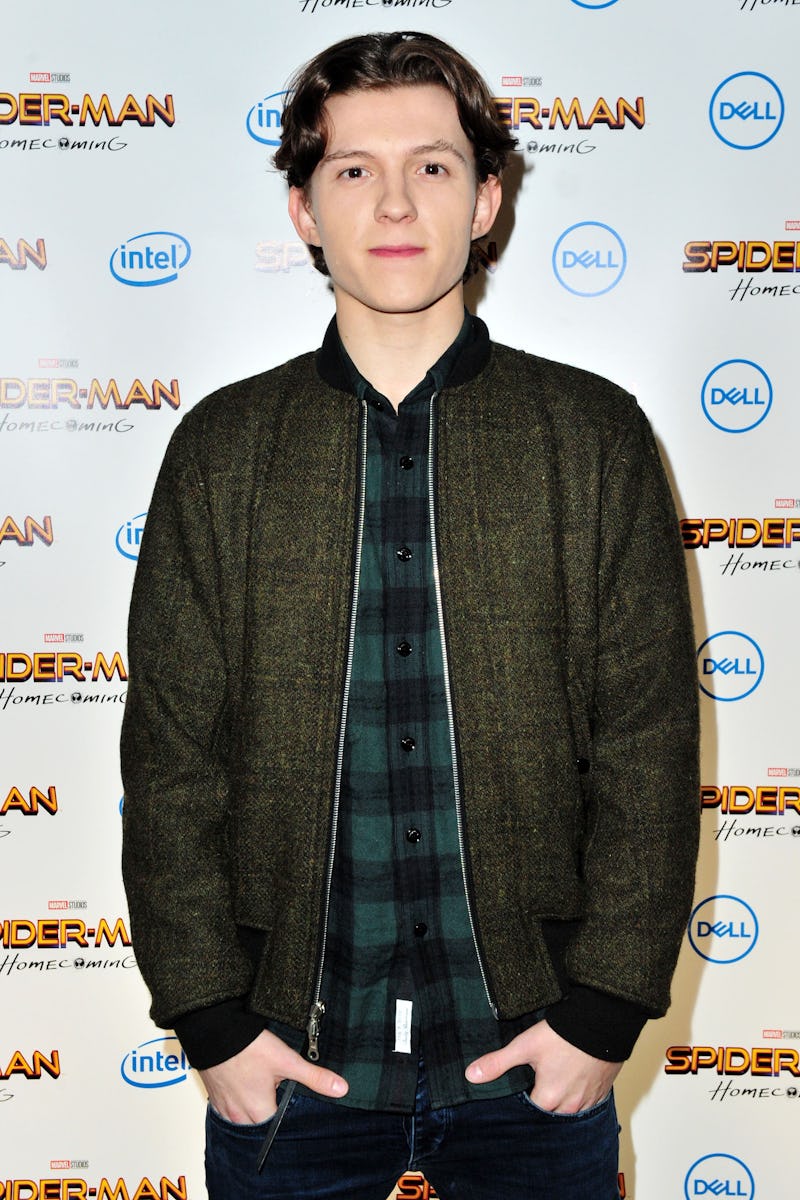 Jerod Harris/Getty Images Entertainment/Getty Images
Whether you're crushing hard on him right now, or simply curious about who the Spider-Man: Homecoming actor is dating, there are several reason to wonder if Tom Holland is single. And as tends to be the case with many modern Hollywood actors, it seems like the question of who Holland is dating is one slightly shrouded by mystery and a pretty steady source of rumors and online speculation. But at the moment, all signs point to him being single.
Before truly getting into it, it's worth mentioning that, according to The Daily Mail, Holland's last long-term relationship was with a student by the name of Elle Lotherington that the newspaper suggested he was "seemingly" no longer in a relationship with at the start of this year. It was around this time that several tabloids also reported that Holland seemed close to actor Ella Purnell after the two were reportedly seen hanging out at the BAFTA after party and leaving together.
However, it's worth mentioning that such rumors were never confirmed, and there was no evidence of an actual romance. There's every likelihood in the world, for instance, that the two up-and-coming British actors simply found some common ground and decided to follow up the BAFTAs after party by enjoying some celebratory drinks together and dancing to Beyoncé in a hotel room somewhere. You know, like how all the best parties end.
More recently, of course, there have been rumors circulating that Holland is dating Zendaya, his Spider-Man: Homecoming co-star. In April, the Sunday People went as far to claim that Holland is living Zendaya's LA home. Again, there was no confirmation of this rumor, which was spurred by unnamed sources. Furthermore, a tweet from Zendaya in June appeared to put a direct end to such suggestions.
After Holland and Zendaya shared some lighthearted back-and-forth on Twitter, fans on social media appeared to take it as a sign of flirtation. Some fans stated that they make "the perfect couple," and were "cooking some sweet romance," together in the tweets, to which Zendaya responded, "Right, cause nothing says 'sweet romance' like dragging each other for filth on twitter." Consider the rumors officially shut down.
Besides, there's been little else to indicate that Holland is in a committed relationship with anything other than his career at the moment. And if that happens to make your daydreams float along even smoother, then so be it.