Chin Up, Bachelor Nation — Wills Could Still Make A Comeback After His 'BiP' Departure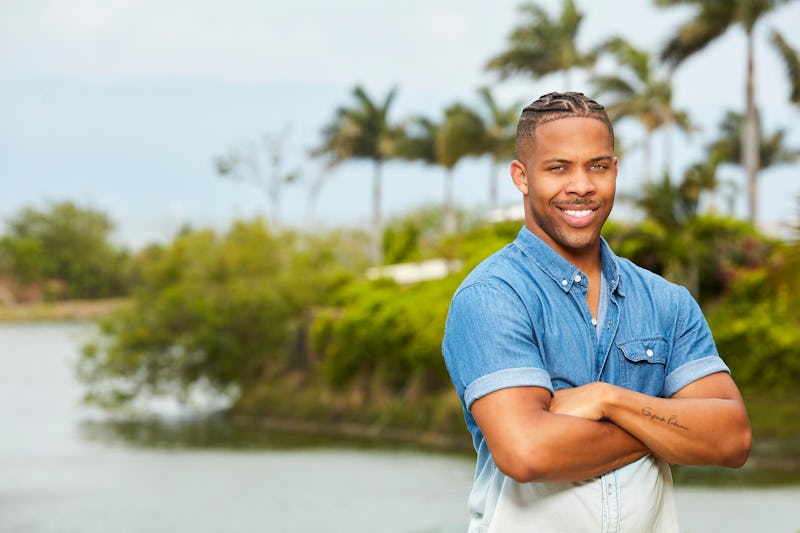 Craig Sjodin/ABC
It used to be easy to predict the successor of The Bachelor and The Bachelorette, but, in recent years, ABC has chosen to keep America on its collective toes instead of making it easy for us to guess. Did anyone think Arie Luyendyk, Jr. would be back on our screens? (The answer is no way.) Was it shocking that Nick Viall would get a redemptive arc on Bachelor In Paradise and go on to be slightly (only slightly) enjoyed? Nope! Competition is hot for the next Bachelor season, and Bachelor In Paradise fans have their eye on one guy — is Wills the next Bachelor?
Wills was on Becca's season of The Bachelorette, and he chugged along through the competition, adding color commentary and an even finer array of colorful patterned shirts. Like, it's only a matter of time before he has his own shirt collection spon con on his Instagram stories and a partnership with Diff Eyewear, in my humble opinion.
Wills made it so far on The Bachelorette before Becca sent him home, which he told Entertainment Tonight felt "devastating." "It kind of felt like a huge, like, rock that fell into your gut, and you're just... all those doubts in your mind that you tried to push back, they all come back, like, very quickly," he said. "It's a lot of pain and you just have to deal with it the best way you can."
And dealing with it he is by being in Paradise…. Until now. Wills didn't get a rose on the Aug. 13 episode of Bachelor In Paradise, and so the assumption starts that he could be well-equipped for Bachelor-dom. In another interview with Entertainment Tonight, when Wills was asked if he had been approached for the Bachelor role, he said, "No comment. On Twitter, I think it's been out there." Then, he admitted that no one from ABC had talked to him — yet. What are they waiting for?
Fans are certainly waiting, as one can tell by the outpouring of support and excitement on Twitter after Wills was eliminated from Bachelor In Paradise.
ABC, the people have spoken — they want Wills, and they want him now. Not only does Wills have the personality and penchant for camera-ready looks that the star of The Bachelor needs, but he would also be the first African-American Bachelor should he be cast in the role. ABC took, according to E!, 15 years and 33 seasons before Rachel Lindsay was cast as the first black Bachelorette star, and the show still doesn't have a black Bachelor!
It's 2018, and for all of the racist, sexist drama that's floated around The Bachelor franchise as of late, casting Wills as the Bachelor would be not only ABC catching up with the rest of the world in terms of diversity, it would be a mea culpa for treating fans as if they didn't notice the issues with the show. Wills is an ideal choice for the Bachelor, and, most importantly, he's who the people want to watch.