Wills' Comments About Wanting To Be The Bachelor Show He's Ready To Make History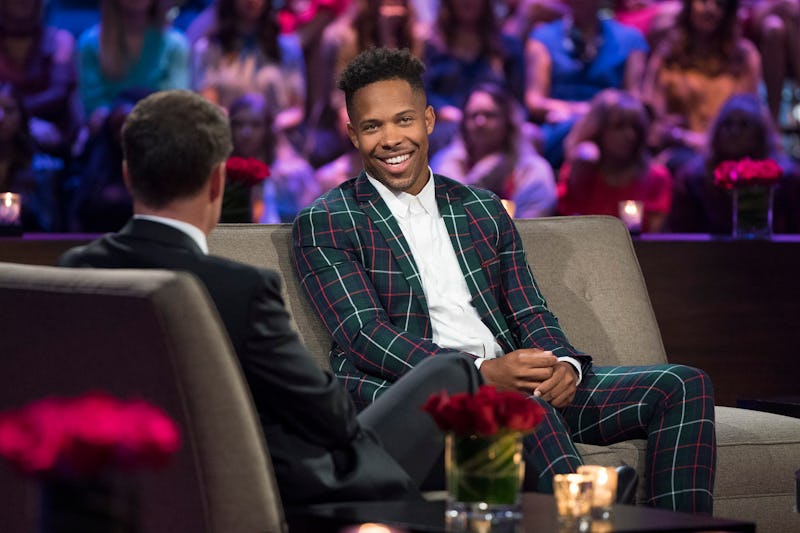 ABC/Paul Hebert
With Becca Kufrin's Bachelorette season coming to a close, fans are already trying to peg which lucky guy is going to be the next Bachelor. It goes without saying that there are so many awesome suitors to choose from, but if ABC is taking any special requests, putting a man of color in the seat would number one. It's about time, and after reading Wills comments on being the first black Bachelor — per Entertainment Weekly — you'd totally agree that he'd be the perfect fit, too.
Wills Reid, the 29-year-old graphic designer from Los Angeles, won Becca over, as well as the rest of the world tuning in, with his charm, wit, and style on Bachelorette Season 14. Oh, and who can forget about his smile and admiration for Harry Potter? Yeah, it's safe to say that Becca's decision to eliminate Wills was probably one of the worst, in my opinion. Lucky for fans, however, Wills journey to finding love within the franchise is continuing, as he's on Bachelor in Paradise Season 5.
Even with the beachy experience underway, Wills has still been vocal about becoming the next black Bachelor — which also sends a major hint that he might have not found his happily ever after on the spinoff, after all.
While chatting with Entertainment Weekly during the Television Critics Association conference, the California native said,
"I feel like if the stars align and I am single after Paradise, I would love to be the next Bachelor. I feel like I would bring intensity, but genuine intensity. There'd be some tears — some good tears, some bad tears, but I'd also bring a renewed sense of what the world looks like today. I would bring style, I would bring consideration and care and kindness to all the women that would be there. I feel like there isn't a better candidate than me."
Now, The Bachelor, or even The Bachelorette for that matter, isn't exactly known for having a diverse group of love enthusiasts each season. But even still, it's hard to believe that within the franchise's (almost) two-decade history, it's yet to have a black man at its helm. Wills mentioned in his talk with EW that Rachel Lindsay opened the door for more diversity as the first black Bachelorette, and as far as he's concerned, "there's no time like the present" to have him hold the title on the Bachelor.
"I feel like I would be a great first," Wills continued telling the publication, "and just to be the first African-American anything in a positive light would bring honor to myself and my family forever. I would welcome that challenge 125 percent."
Aside from making history should the franchise choose to make him the Bachelor, Wills has shown that he'd be a true fit for the role. He's managed to melt the hearts of the many who tuned into the Bachelorette each week. And yes, in addition to Wills winning the internet with his aw-worthy "'sup baby?" meme, there's already an online campaign in the works for him to be the next star.
His openess and optimism towards the future, as well as to the many twists and turns that come with the franchise, shows just how ready Wills is for the task. And honestly, the Bachelor would be lucky to have him.