Isla Fisher Is Now A Children's Book Author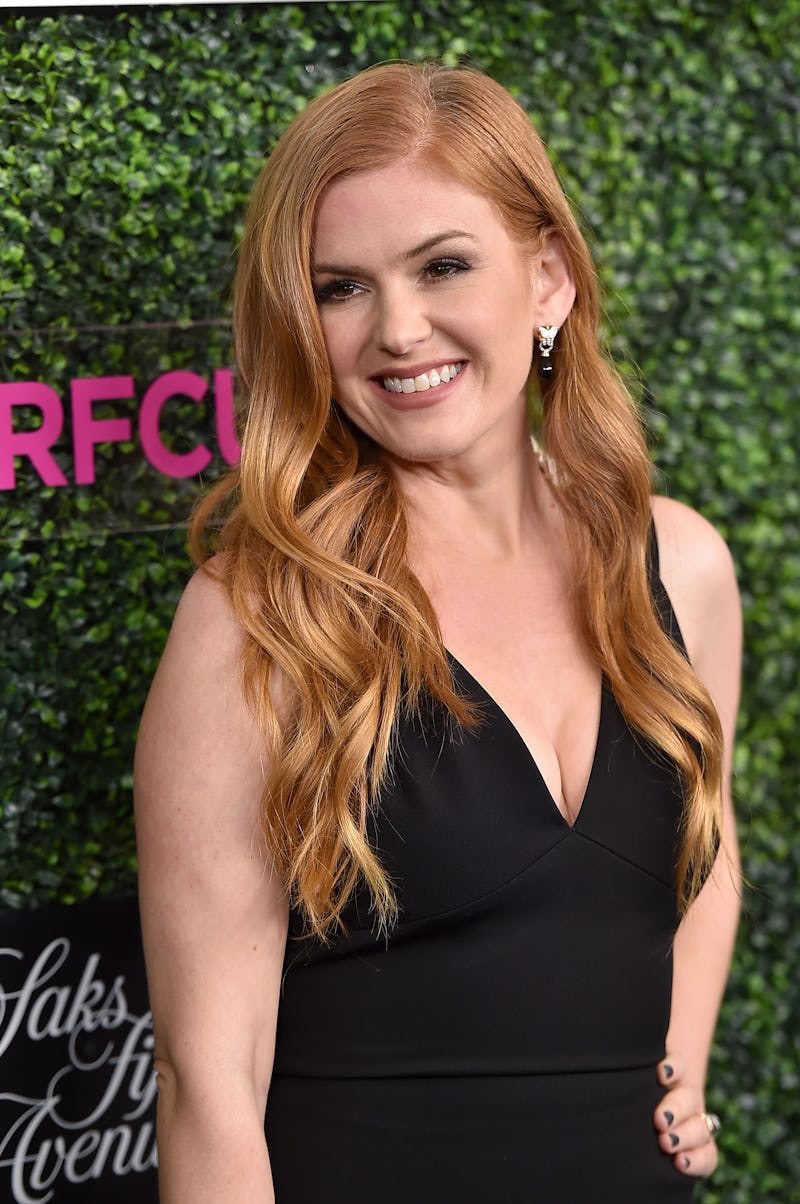 Alberto E. Rodriguez/Getty Images Entertainment/Getty Images
I always love seeing my favorite celebrities branch out into the books world. It makes me want to start clapping my hands and chanting "One of us! One of us!" until they run away. And it's time to start chanting — because Isla Fisher is writing a children's book series.
Isla Fisher is the impossibly adorable and quirkily hilarious actress from Wedding Crashers and Confessions of a Shopaholic — and now she's also the author of a new book called Marge in Charge, which comes out Fall 2017, and is the first of a three-part middle-school book series to come. The series is about the adventures of Jemima and her younger brother Jack, and their unorthodox babysitter Marge. With Marge in charge, the children spend the evening racing snails, mixing potions, and drinking chocolate soup — and Jemima learns to let go of her worries about being perfect all the time.
That's the key message of the books, Fisher said to People: "Don't worry about being perfect or you'll miss out on the fun!" It's a great motto, and I can only imagine how much fun goes on in Fisher's own household, where she and her comedian husband Sacha Baron Cohen have three children of their own.
This June, Fisher will be the final speaker at the BookExpo's Children's Book & Author Breakfast, where she'll discuss her upcoming book, and spill some anecdotes about her own love for literacy.
It was her own childhood experiences with reading that inspired Fisher to write the Marge series in the first place. "Stories were a fun part of my childhood," she explained. "We moved around a lot as a kid (I was born in Oman to Scottish parents and moved to Australia when I was 6), so I hid in books ... It saddens me when I think about how much vocabularies are shrinking — I know mine is, and there's only so much I can blame on lactation."
Oh, to be a fly on the wall when Isla and Sacha read Marge in Charge to their own kids at bedtime.