Grab The ItsMyRayeRaye X ColourPop Collection While You Can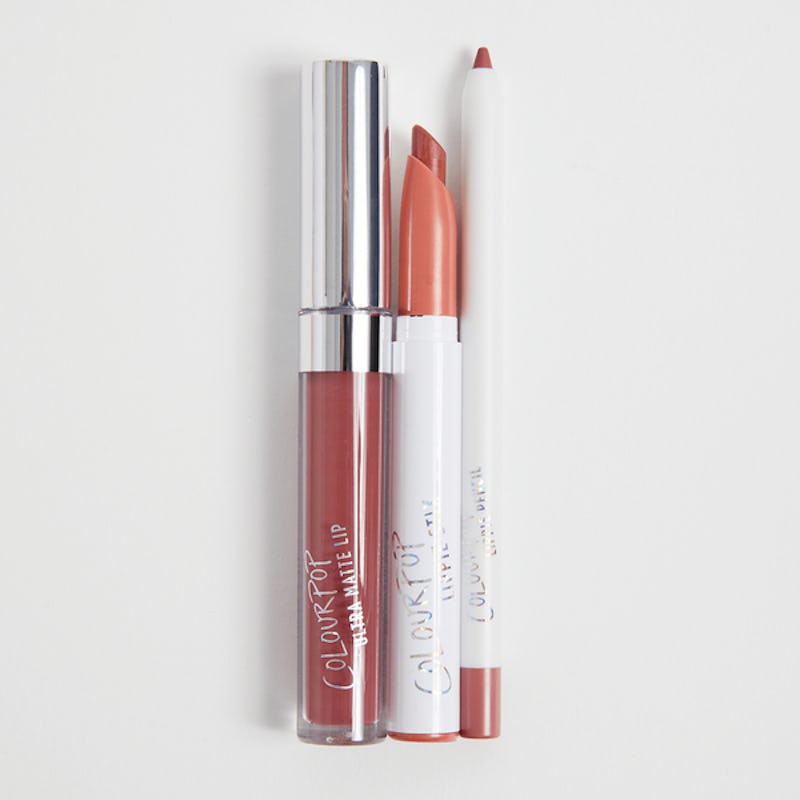 Courtesy ColourPop Cosmetics
Just when you think you've bought enough ColourPop products to last you a lifetime, they go and give you more reasons to shop. Make sure your wallet's ready because the ItsMyRayeRaye X ColourPop collection is back for a limited time, and you won't be able to pass up the chance to make a purchase.
According to an article written for the ColourPop blog, 1400 West, the ItsMyRayeRaye collab first launched back in 2015. It features easy-to-wear mauve shades created by beauty vlogger Raye Boyce, better known as ItsMyRayeRaye. The collaboration includes three different lip products. The darkest hue in the range is the StingRAYE Ultra Matte Lippie. Then, there's also a peach-y nude RAYEzor Lippie Stix and corresponding RAYEzor Lip Pencil.
You can purchase the three lippies as a bundle for just $14 or shop them one by one. The Stingraye Ultra Matte Lip is going for $6 and the other two items are $5 each. The products are available to shop on the ColourPop website now, but according to the brand, they won't be around for long. They'll be up for grabs from June 10 until June 14. They're back by popular demand, so they're bound to sell out quickly. Make sure you head over to the ColourPop site to get your hands on them before they're gone!
"I want to have a shade that everyone can wear and feel confident in," the beauty blogger told the 1400 West blog, and it would appear as though she's done just that.
Each option seems super wearable, regardless of skin tone.
The darkest hue will give you a purple-y pout that's perfect for anytime of the year.
The lighter Lippie Stix and Lip Pencil are subtle enough to slick on for a a minimal makeup, everyday kind of look.
Raye Lip Trio, $14, ColourPop Cosmetics
With that being said, it's going to be extremely easy to convince yourself to scoop up all three of these limited items.
StingRAYE Ultra Matte Lip, $6, ColourPop Cosmetics
If you're into the idea of adding a pop of plum color to your routine, you're going to need to add this to your ColourPop cart, immediately.
RAYEzor Lippie Stix, $5, ColourPop Cosmetics
For the perfect nude pout, look no further.
RAYEzor Lip Pencil, $5, ColourPop Cosmetics
Get your pout lined just right with this pink color.
How could you say no to ColourPop products with a limited time only status? You just can't. So yeah, this brands gone and done it again.