Jackie Evancho Defends Her Inauguration Appearance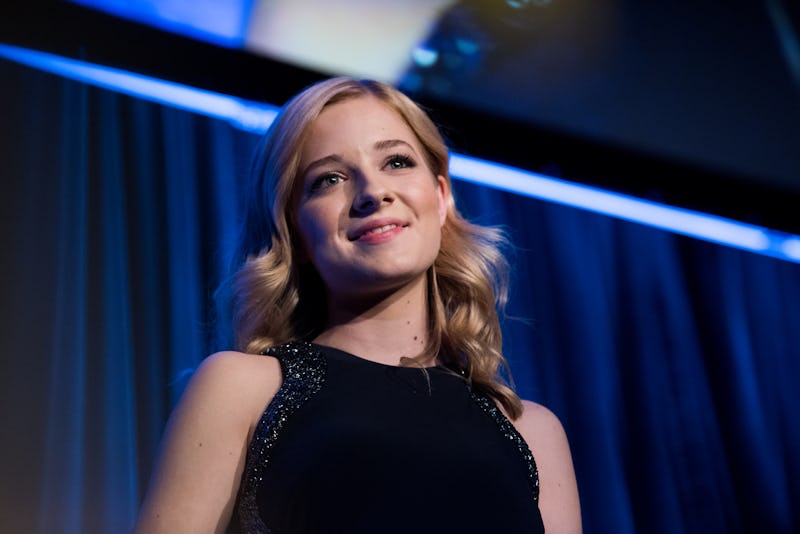 Noam Galai/Getty Images Entertainment/Getty Images
Man, I really wouldn't want to trade places with Jackie Evancho right now. The talented young performer has a very difficult line to tread, which becomes obvious when you watch Evancho defend her inauguration performance on CBS Sunday Morning. The full interview will air on Jan. 15, but, in clips released Friday, the former America's Got Talent contestant manages to issue a statement about her highly controversial decision to sing the National Anthem at the Jan. 20 inauguration without actually mentioning the President-Elect's name or extending him her full support.
At the moment, the 16-year old arguably has more attention and buzz right now than ever before in her career. But it comes at the cost of pretty much everyone in the nation having some kind of opinion on her upcoming performance at Donald Trump's inauguration.
Here's what she says she wants out of the performance:
I hope to just kind of make everyone forget about rivals and politics for a second and just think about America and the pretty song that I'm singing. I'm hoping that I can bring people together.
I can get behind the "bringing people together" thing and the "thinking about America and the pretty song you're singing thing." But it's kind of a stretch to say your goal is to make people forget about politics on the day of the inauguration of a controversial new President.
I can tell that Evancho is at least aware of the reality of the situation because of how carefully she's speaking about her upcoming performance. The same thing goes for her sister Juliet, who had this delicately-worded statement to share with the CBS Sunday Morning interviewers:
The way I look at it is Jackie is singing for our country, and it's an honor for her to be singing in front of so many people. So I feel that's really where I look at it. And that's where I'm going to leave it right now.
I think that's probably the only place you can leave it, because this is a tricky situation for everyone involved. I trust that Evancho is going to make the choice that's right for her and for her career; an opportunity like this one is a lot to pass up. But, based on the language she's using to discuss the upcoming performance, I'm still not convinced she's enthusiastic about every element of the performance, let alone its implications.