Jade & Tanner's Baby Is Here & The First Pic Of Her Will Melt Your Heart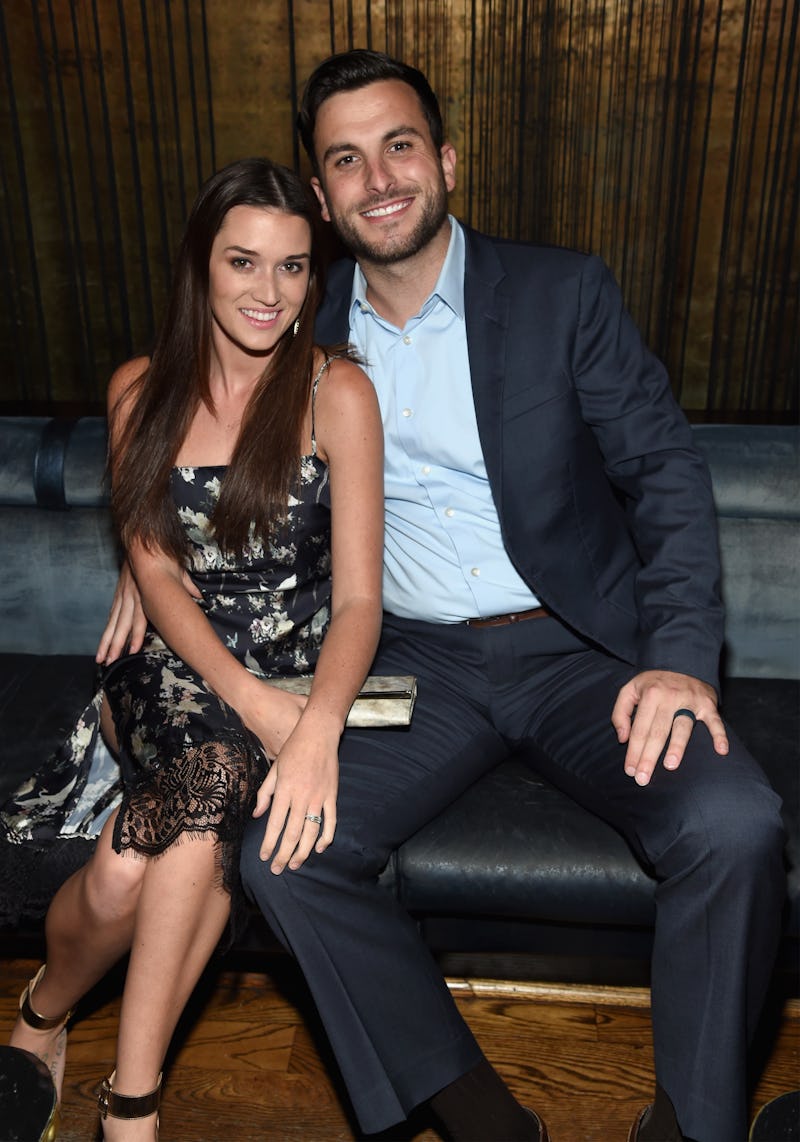 Jamie McCarthy/Getty Images Entertainment/Getty Images
Yet another Bachelor baby has made its way into the world. On Thursday evening, E! News reported that Jade and Tanner Tolbert welcomed a baby girl, and the site also shared the first photo of the baby. Can't wait to find out what they've called the newest addition to their family? Right there with ya, but it looks like Janner has yet to share what they named their daughter. Bustle has reached out to Jade and Tanner's rep about the baby's name, but has yet to hear back.
Back in March, the Bachelor in Paradise couple announced that they were expecting their first child. Two months later, the Tolberts revealed that they would be having a little girl. As Jade shared in an Instagram post in July, Baby Tolbert was due on Sept. 12. She arrived a month early, and as a rep told E! News, is doing "great so far."
In her statement to E! News, Jade said,
"She's here, our little sweetheart! Tanner and I are very proud to announce the arrival of our baby girl this Thursday morning. There's truly no words to describe the feeling holding you in our arms for the first time and looking into your eyes. We love you, precious girl."
Aw, all of this is beyond sweet. What a happy occasion, indeed.
Here are Jade, Tanner, and Baby Tolbert being a cute family of three:
How adorable is she? All of the congrats to Janner, and a big welcome to the newest member of Bachelor Nation.