'Jessica Jones' Season 2 Gets An Intriguing New Addition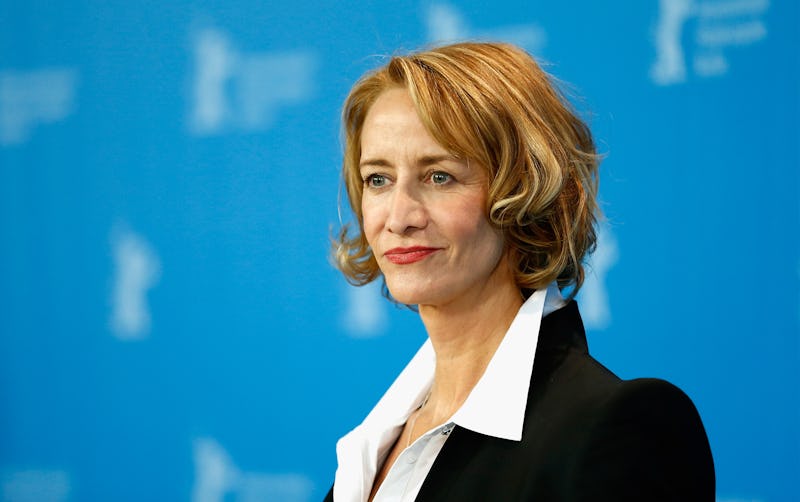 Andreas Rentz/Getty Images Entertainment/Getty Images
Iron Fist may have been Netflix's most controversial (and least critically successful) comic book series to date, but this news should put some luster back in the streaming service's Marvel universe: two-time Academy Award nominee Janet McTeer is joining Jessica Jones Season 2, as revealed by Entertainment Weekly. According to the publication's exclusive report, McTeer will play an "undisclosed character who will have an enormous impact on Jessica's life." As exciting as this news is, the key word here that will drive fans insane is undisclosed.
Netflix and Marvel Studios are so far remaining mum on just who McTeer will be portraying, but they're thrilled to have her. "We are so fortunate to have an actress of Janet's talent and stature join what is already an incredible cast," Marvel TV head Jeph Loeb told EW about the actress. "Our second season of Marvel's Jessica Jones aims to capture what audiences loved about our first, and Janet will be key to achieving that goal."
But just because Netflix refuses to tell us who McTeer will be playing doesn't mean we can't make a few educated guesses. Here are a handful of characters that the new addition could be portraying on Jessica Jones Season 2:
1. Typhoid Mary
McTeer could be playing a villain, and Mary Walker — better known as Typhoid Mary — would be a fascinating choice. Granted, that particular character has closer connections to Daredevil (he's in large part responsible for turning her into a villain in the first place), but she has associations with pretty much all of the Defenders Netflix has introduced thus far, so there would be plenty of source material for Netflix to draw on.
2. Kat Farrell
Perhaps McTeer will simply be portraying a regular ol' human being. One such non-powered person who figures prominently in Jessica's life is Kat Farrell, a reporter at the Daily Bugle who she partners with — along with Ben Urich — to write a weekly column called The Pulse about the exploits of superpowered vigilantes. And since Daredevil already killed off Urich prematurely, if Netflix wants to adapt this storyline, Farrell would be a major presence in it. It would be interesting to see Netflix tackle the semi-collaborative, semi-antagonistic relationship between Jessica and Kat.
3. Mrs. Jones
When an actress of a certain age is cast on a show about an angsty young protagonist, it's only natural to take into account the possibility that she's been cast to portray the protagonist's mother in order to help flesh out the character's complex backstory. Of course, Jessica's mother — her entire immediate family in fact — was killed in a horrible accident during her childhood. But Jessica does have adoptive parents, and it's not difficult to imagine McTeer popping up to play Mrs. Jones.
4. IGH
It's also possible that McTeer's character will be an original creation for the show itself, without any basis in Marvel comics. One plausible scenario is that she will be introduced as a high-powered and cutthroat executive at IGH, the mysterious organization from Season 1 that both supplies Will Simpson with his combat enhancers and provided Jessica's medical care after the accident that left the rest of her family dead (presumably giving Jessica her powers).
5. Any Male Character
Finally, we have to consider the possibility that McTeer will be playing a character that was originally written as a man in the comics. Since the show already gender-swapped the role of lawyer Jeri Hogarth (originally the male Jeryn Hogarth on the page) for actress Carrie-Anne Moss, it's conceivable that they might do the same for McTeer. But if we open up the range of possible characters to all genders, then it's almost impossible to predict who McTeer will be playing.
We'll just have to wait and see when Jessica Jones Season 2 premieres sometime in 2018.