13 'Good Place' Moments That Will Make You Fall In Love With Jason All Over Again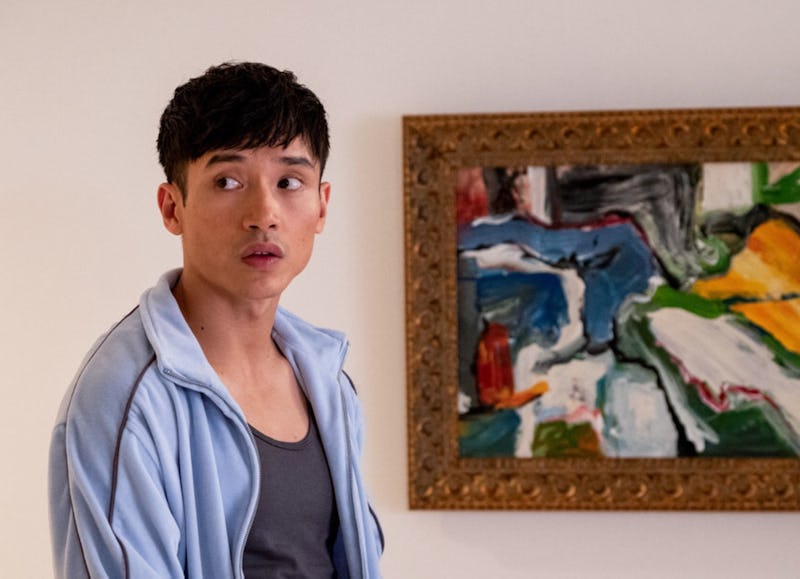 Colleen Hayes/NBC
Throughout The Good Place's three-season run, the show has excelled at being heartfelt without bordering on hokey, complex without becoming confusing, and silly without being ridiculous. One of the best examples of these such qualities is Jason Mendoza, a hilarious, dumb, heart-of-gold Jacksonville Jaguars fan who finds himself in the afterlife after an ill-conceived robbery gone wrong. There are so many side-splitting Jason Mendoza quotes in each and every episode, but actor Manny Jacinto plays the character with such sincerity that he feels like so much more than simple comic relief.
Jason is definitely a stereotypical "bro," but he is only revealed to be such after a few episodes of being forced to pretend he was a monk who had taken a vow of silence. When viewers finally learned Jason's real personality, it was a shock to the system, and one that immediately made the character more interesting.
"When I first got the audition sides, [Jason] was very bro-ish so I played it towards that line. Then when I went in for the callback, they were like, 'We want him to still have that dim-wittedness, but also make sure to have this sweet side of him,'" Jacinto told Vulture in January. "That's a very big part of who Jason is, that he has this innocence and sweetness about him, which makes him more likable.
He's always toeing the line between outrageous and adorable, and he'll certainly leave you scratching your head sometimes, but that's part of what makes the Jason's best Good Place moments so great. Here are some of the highlights so far.