Jason Segel's New TV Series Sounds TOTALLY Different Than 'How I Met Your Mother'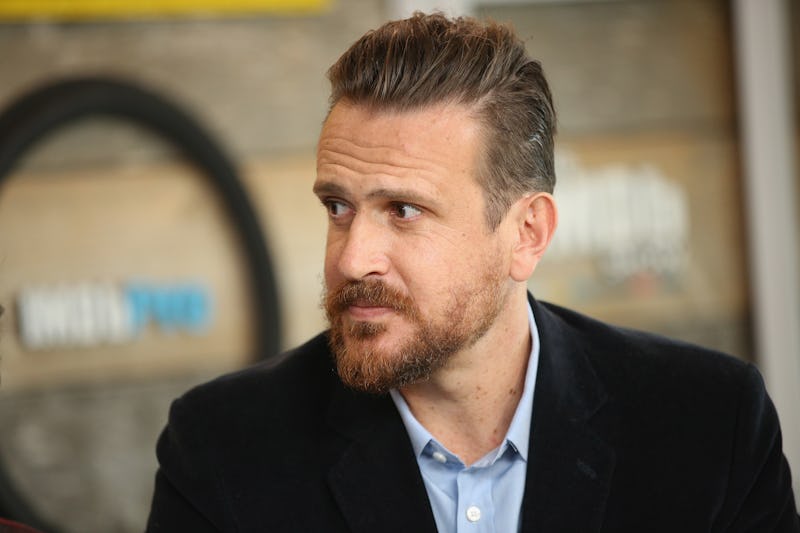 Rich Polk/Getty Images Entertainment/Getty Images
If you love tall, hilarious geniuses who are beyond under-appreciated, here's some good news for you: Jason Segel is headed back to television. Jason Segel's new TV show Dispatches From Elsewhere finally has a home at AMC, and it could premiere as early as 2019.
Fans of Segel's will recognize that Dispatches From Elsewhere is his first television role since How I Met Your Mother wrapped in 2014. It's also the first TV project that Segel has created, starred in, and executive produced as well — and it sounds really, really cool.
Here's how The Wrap describes the series:
Dispatches From Elsewhere is about a group of ordinary people who stumble onto a puzzle hiding just behind the veil of everyday life. They will come to find that the mystery winds far deeper than they ever imagined.
Also per The Wrap, it will be more than just a television show. AMC reports that "the hour-long anthology series will include viewer engagement elements across multiple media platforms". Yes, that sounds like a lot of inscrutable business buzzwords (like "synergy"), but it really just means that AMC Studios will be going out of their way to involve the audience in the series. Creative? Unique? Soon to have a devoted audience base? Sounds like classic Segel.
David Madden, the president of original programming for AMC (and SundanceTV, and AMC Studios) put out an effusive statement that heavily praised Segel's work. "AMC has a proven history of finding shows that rise above, in every sense, and we think Dispatches From Elsewhere will be an incredible addition to that club," he said per Variety. He added:
"This is a very special project based on a truly unique premise and peopled by vivid characters, all driven by Jason's wildly creative vision. We're thrilled for audiences to see this bold, witty and enthralling series."
So, it should come as no surprise that Segel seems excited about the deal as well.
In his message shared via a press release, the series creator announced: "I am thrilled to be telling this story at AMC; I truly could not imagine a better team and a more perfect home for this material." According to The Wrap, it begins filming soon — potentially as soon as early 2019. At this rate, fans might be settling in to watch it before Game of Thrones Season 8 even premieres. Not that they're competitive shows! Just that, for TV nerds trying to finalize their 2019 watching schedules, this one might come up before they know it.
Longtime fans of Segel's should be excited by the news. The multi-talented performer — he writes comedy, he writes music, he acts, creates, produces, etc. — has been laying low as of late, but entertainment needs him. His characters tend to be warm and charismatic and cuddly and laugh-out-loud hilarious. It'll be a joy to see him return to the small screen every week, since Dispatches From Elsewhere will be his first TV role in five years. Not only that, but the show sounds as unusual and original as Segel himself. It should definitely be one to look forward to.