Every Terrible Thing Jean Grey Does When She Becomes Dark Phoenix In The Comics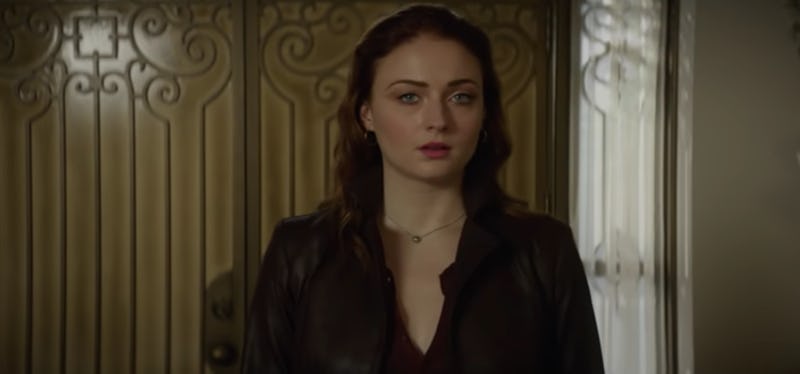 20th Century Fox
If you're only familiar with the X-Men from the movies, you might think things are getting kind of complicated with these timeline resets: X-Men: The Last Stand wasn't actually the last stand, for example. Those who've followed the multi-universe, perpetually morphing comics timeline, know that "The Dark Phoenix Saga" is both popular and ongoing, with its own numerous resurrections. Touched on in earlier X-Men movies, the story gets the spotlight with Dark Phoenix, coming to theaters June 7. But let's take a step back. What happens to Jean Grey in the X-Men comics that leads up to the Dark Phoenix arc, and where does the story go from there?
Dark Phoenix takes up more of Jean Grey's storyline than Jean Grey herself. Tangling with an immortal cosmic entity who's the source of all psionic (psychic) energy and the "prime universal force of life," according to Comic Vine, would put even a Class 5 mutant like Jean in the shadows. Both the comics and movies note that Jean was so powerful that Charles Xavier had to wall off parts of her mind from access. The interesting difference so far has been that the movies imply that Jean was always Dark Phoenix somewhere deep down — that the persona was her dark side, her full powers combined with anger, or a split personality — whereas the comics explicitly note the difference between the Phoenix Force and Jean, who, combined, are the Dark Phoenix. With Dark Phoenix star Jessica Chastain letting it slip on The Graham Norton Show, per Digital Spy, that her mysterious character is an alien entity, could it be that the comics and films will align at last?
Time will tell, but in the meantime, let's get caught up with Jean's story so far.