Jeffrey Dean Morgan Revealed He Hasn't Seen 'One Tree Hill,' & He's So Missing Out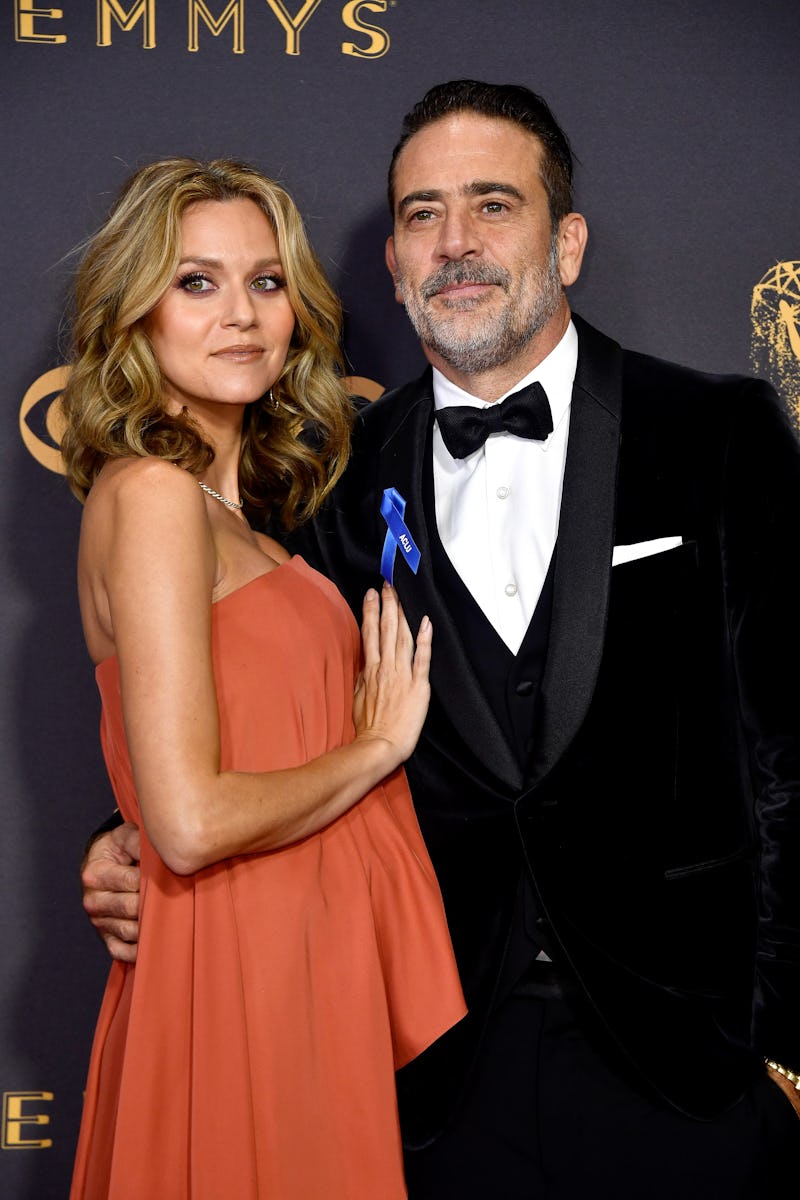 Frazer Harrison/Getty Images Entertainment/Getty Images
When Jeffrey Dean Morgan and his now-wife Hilarie Burton got together, the crossover fans from Greys Anatomy and One Tree Hill couldn't be any happier that Denny Duquette and Peyton Sawyer's real life counterparts were dating. However, even with the strong overlap in fandom, Jeffrey Dean Morgan admitted he's never seen One Tree Hill in a recent interview with Entertainment Tonight.
Yes, he's never seen the show that essentially put Burton on the map. Sure, she was a host on MTV's Total Request Live before that, but One Tree Hill could definitely be considered her big break. Or at the very least, it should be viewed as a major career milestone.
During the Entertainment Tonight interview, Morgan admitted, "I've never seen the show." He even laughed and followed up with, "I know, I'm old!" One Tree Hill initially started out as a show about high school teens, but it really did have universal appeal. It's not too late for Morgan to catch up with a marathon session or two.
Even so, Morgan did share, "I hear [she was amazing]." Her fans would wholeheartedly agree with that. He continued,
"We have a lot of, kind of, mutual fans. They tell me how great she was, but you gotta understand that I'm a little bit older than she is. So I think when One Tree Hill was cool with everybody, I was probably 40, you know? So, I kind of missed it!"
No no no. It is never too late to get into One Tree Hill. The show is timeless. People of all ages can enjoy the iconic series.
Even though Morgan didn't see One Tree Hill during its original run, there are some upcoming opportunities for him to become a fan. There is a pseudo-One Tree Hill reunion in the form of a Lifetime Christmas movie coming out this year.
Some of the One Tree Hill cast members will star in a Lifetime Christmas movie called The Christmas Contract, according to a June article from Deadline. Burton, Robert Buckley, Danneel Ackles, Antwon Tanner, and Tyler Hilton will act in the film, just not as their One Tree Hill characters. So it's kind of a One Tree Hill reunion, but not really. Either way, getting that many alums together is sure to lure in fans of the show, and hopefully that will include Morgan.
Aside from watching The Christmas Contract, Morgan can also tune into an actual One Tree Hill reunion. Well, it is sort of a reunion. The entire cast isn't on board, but a good amount of the actors will be on hand for a One Tree Hill reunion this holiday season. According to an article from Entertainment Weekly, there will be a Lifetime special called Tis the Season: A One Tree Hill Cast Reunion.
In addition to the The Christmas Contract cast members, Stephen Colletti will be a part of the reunion, which makes sense since he has his own Lifetime Christmas movie coming out this year called Hometown Christmas. There is some hope that other One Tree Hill alums could appear on the special too, since it has been teased that "surprise special guests" will appear. One name floating around is Bethany Joy Lenz, who is appearing in the Lifetime Christmas movie Poinsettias for Christmas.
There are many avenues for Morgan to watch the original One Tree Hill episodes, or check out the One Tree Hill actors's upcoming reunions. It's definitely not too late for Morgan to become a fan and see what all the fuss is about.