The 'One Tree Hill' Reunion Was Actually For A New Movie & You're Gonna LOVE It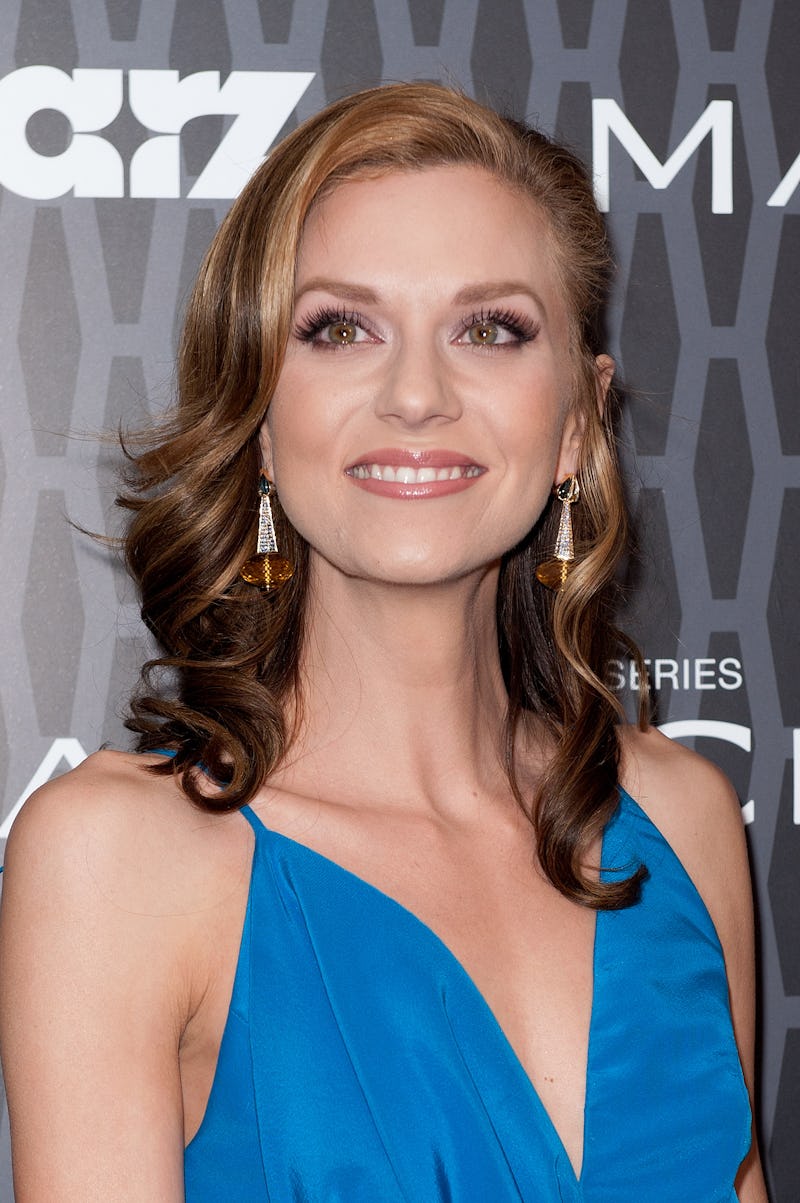 D Dipasupil/Getty Images Entertainment/Getty Images
After days of speculation, it has finally been confirmed that a handful of cast members from the classic teen drama One Tree Hill are reuniting on screen, but it's not exactly what you might think. Four former One Tree Hill cast members will star in a Christmas movie called The Christmas Contract, Deadline confirmed. Hilarie Burton, Robert Buckley, Danneel Ackles, and Antwon Tanner are all set to star in the film, just not as Peyton Sawyer, Clayton Evans, Rachel Gatina, and Antwon "Skills" Taylor. The film will also feature music from fellow OTH alum, Tyler Hilton, who nope — you guessed it — will not be in character as Chris Keller.
Burton, Buckley, and the rest of The Christmas Contract stars caused a social media frenzy when they posted (and later deleted) what now appear to be behind-the-scenes photos from the upcoming project. Understandably, seeing the cast members together caused many fans to theorize that a One Tree Hill reunion special or reboot was in the works, and the excitement was palpable.
All over social media, fans started getting their hopes up, posting photos of all the familiar faces gathered for the mystery project and speculating on what was going on. "So like, there's definitely a #OneTreeHill reunion being filmed rn, right?" posted fan @laureno716 on Monday, while Twitter user and fan @blameackles screenshot a photo Ackles took and captioned it "is this a one tree hill reunion because bye crying."
On Tuesday, June 12, however, just one day after the rumors started, OTH star Sophia Bush confirmed to Bustle that the project had "nothing to do with our show." Bummer.
But hey, don't despair! Even though fans will have to put dreams of seeing the whole One Tree Hill gang reunited on hold, this upcoming project certainly softens the blow. As reported by Deadline, The Christmas Contract is set to air as part of Lifetime's It's A Wonderful Lifetime holiday programming, and the plot sounds right up OTH fans' alleys. Burton will play a young woman named Jolie, who's headed back to her home state of Louisiana for the first time since ending things with her ex-boyfriend Foster, played by Hunter Burke. It's sure to be an awkward meeting, because it sounds like while the pair didn't leave things on the best of terms, their parents have remained close, even running the town's annual Christmas Market together.
When she hears that Foster is bringing home someone new, Jolie considers skipping her trip home altogether, but her best friend Naomi, played by Ackles, talks her out of it. Hoping to save the day, Naomi sets Jolie up with her brother Jack, played by Buckley. The match isn't supposed to be romantic, but each has something they could do for the other, thus the title of the film The Christmas Contract. Lawyer Naomi draws up a contract for both parties to sign — Jack will provide a "buffer" in interactions with Jolie and her ex, and she, in turn, will create a website for Jack to help him market his upcoming novel. What could go wrong? In the words of the Deadline blurb, pretty much everything. It wraps up with, "Unbeknownst to them, the Christmas contract proves to be so much more than what they signed up for." Dun dun dunnnn.
It sounds like at the end of the day, it doesn't matter whether it's a town in North Carolina or a town in Louisiana — this cast knows how to bring the drama. Even if it's not a full reunion or reboot, even if if it's just four of the original One Tree Hill crew reuniting, it's something to cheer for and look forward to this Christmas season.