Jenna Dewan-Tatum Weighs In On Britney Vs. JT Dance-Off Story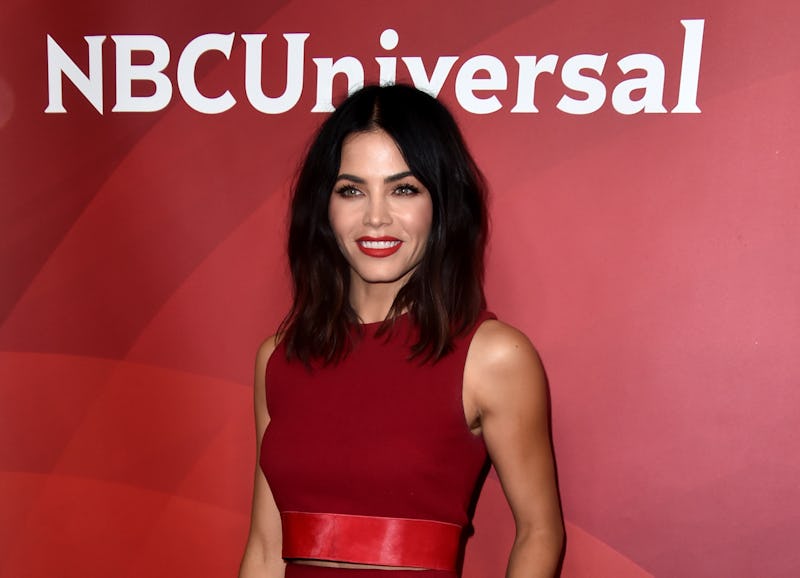 Alberto E. Rodriguez/Getty Images Entertainment/Getty Images
Jenna Dewan-Tatum has shattered my heart into a billion fedora-wearing pieces. On Sunday's episode of Watch What Happens Live with Andy Cohen, the charming actor/dancer pulled a Lance Bass and said the legendary dance-off between Britney Spears and Justin Timberlake never happened. I'm not OK.
When a WWHL caller asked about Pinky and Stinky's alleged dance battle, Dewan-Tatum insisted it did not take place; according to the World of Dance judge, that pivotal Britney Ever After scene was based on fable, not reality. It's a story that was, as she claimed, "made up by Us Weekly." Dewan-Tatum confirmed to Andy Cohen that she did date Timberlake for a hot minute, but she was not the "rebound chick." Contrary to what the 'bloids said, her short-lived fling with JT did not spark the dance-off that never was.
Let us take it back to 2002: According to Us Weekly, Spears and Timberlake allegedly ran into each other at a club called The Lounge some months after their breakup. And according to Us Weekly, Timberlake was allegedly at The Lounge with new girlfriend/backup dancer Dewan. And according to Us Weekly, this encounter at The Lounge allegedly prompted the greatest dance battle ever. Or so we allegedly thought.
When the rumored duel came up on the latest ep of Cohen's late-night chat show, Dewan-Tatum said,
"OK, so this dance-off situation is— it never happened, people. It was in tabloids and everyone thought this happened. I really wish I could say that happened, because that would be the coolest story in the world, it would be so awesome! I wish I could say that, but no, it never happened, not that I saw."
Nooooo.
I mean, I get that she just wants to set the record straight, but it still stings. Why did Dewan-Tatum and Bass have to take the Brit Brit vs. JT dance battle away from us? Can we keep pretending like it is a thing that went down? Because I am not ready to let it go.