Jennifer Aniston Shared Her Biggest Beauty Regret & It Isn't 'The Rachel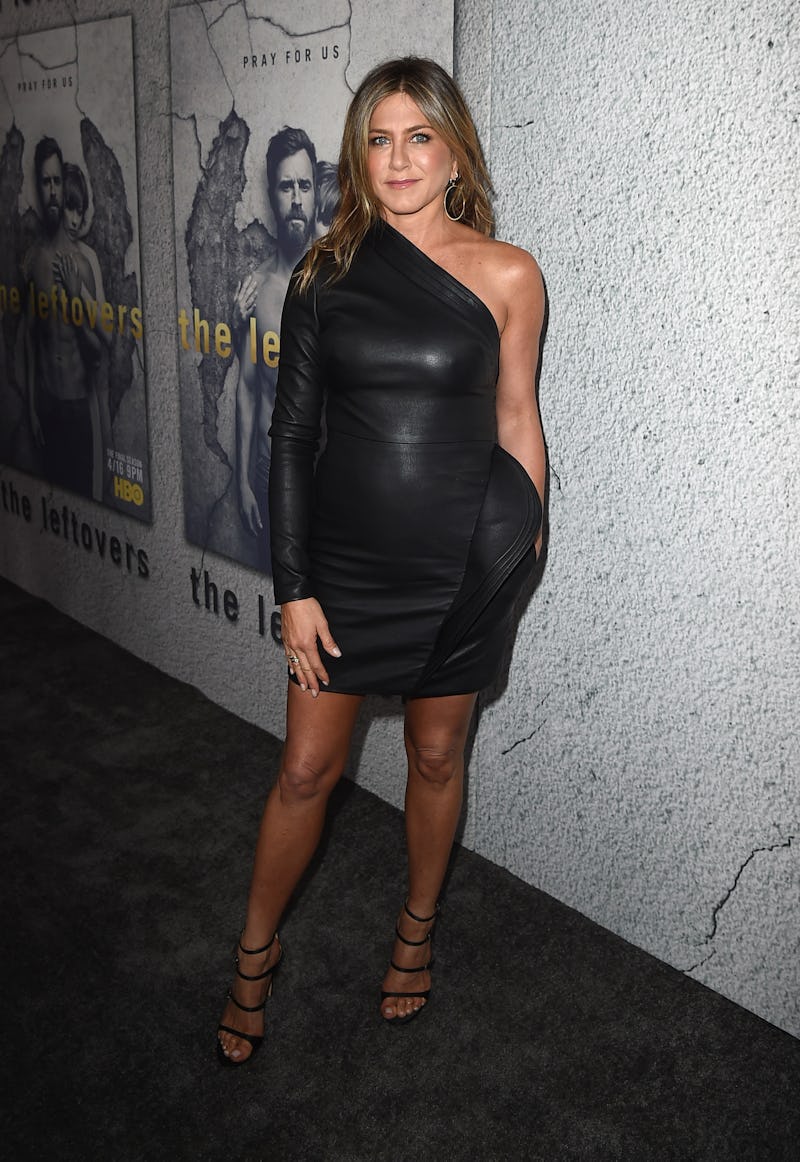 Kevin Winter/Getty Images Entertainment/Getty Images
Most people, be it celeb or average citizen, have a beauty regret they look back on and giggle about. Whether it's a too trendy haircut or over-plucked eyebrows, we've all had "What was I thinking?" moments. Even actor and hair icon Jennifer Aniston has a beauty regret -- but it may not be what you're thinking.
Surprisingly, Aniston's regret does not involve "The Rachel," her oft-copied, choppy, Friends-era shag that she admittedly hated. The star actually cringes about something super relatable, and it serves as an important note of caution.
"My biggest beauty regret is the amount of sunbathing I used to do without sunscreen," Aniston told Now to Love. "I mean, baby oil! What was I thinking?! It's certainly a cautionary tale: Just wear sunscreen!"
Aniston is referring to the '80s and '90s trend of sunbathing with baby oil to achieve a faster, darker tan. I know, that just sounds dangerous. And that's because it is!!!
These days, Aniston, who reps Aveeno skincare, is vigilant about caring for her skin. She admits she keeps the brand's Protect & Hydrate Lotion Sunscreen in SPF 50 or 70 at all prime locations — in her bag, by the pool, in the car, and in the bedroom.
Aniston's skin looks great, despite her past indiscretion of sunbathing with baby oil. She also told Now to Love that a change needs to happen regarding how we refer to and care for our skin as we age, echoing Allure's recent decision to stop using the term "anti-aging."
"I really wish we could shift our perspective on it as a negative because it's happening to every single one of us," she said. "We just need to be very good to our skin – just take very good care of it."
There's "The Rachel" coif. Much less regrettable than tanning with baby oil. Yikes.
Consider all this skin care advice to live by, courtesy of Jennifer Aniston.