Did J. Lo & Alex Rodriguez Go Instagram Official?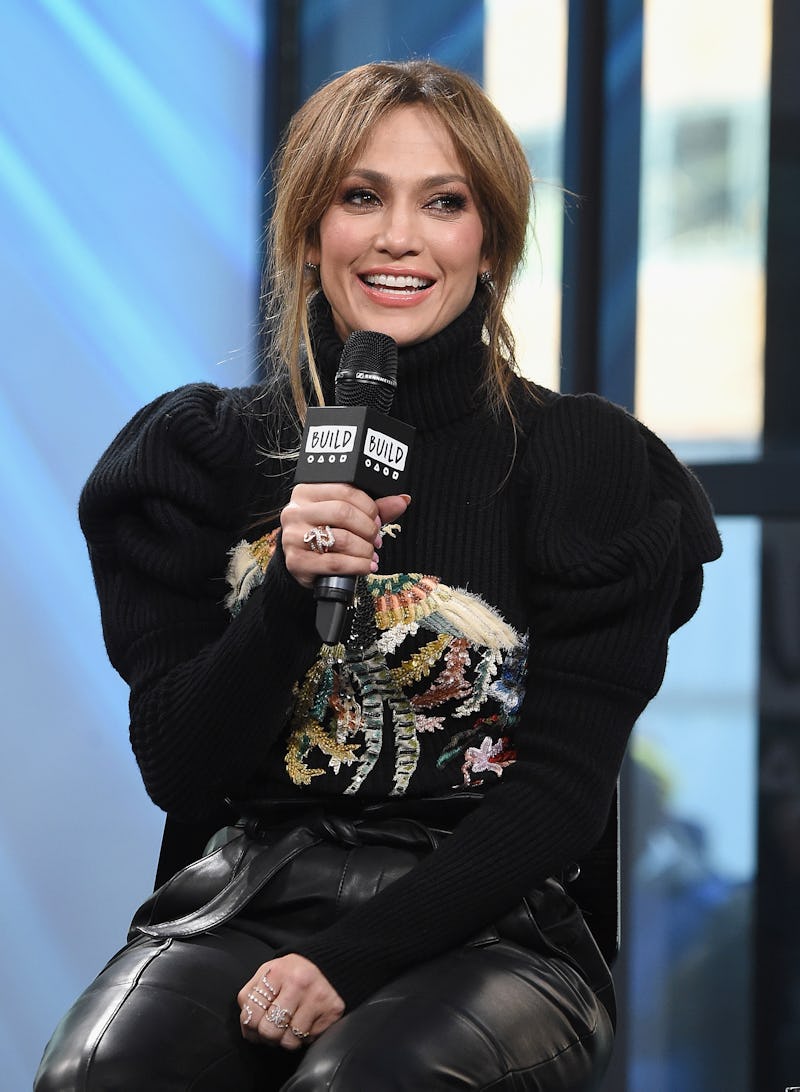 Jamie McCarthy/Getty Images Entertainment/Getty Images
Step aside, Drake, because no one cares about you and J. Lo anymore. On Sunday, Jennifer Lopez reportedly shared an Instagram with Alex Rodriguez, who she has been rumored to be dating since early March. However, this Instagram has seemingly been deleted, but not before everyone could screenshot it and share the photo with the world. Lopez's rep had no comment for Bustle regarding the image.
As for the Instagram, which seems to have been shared on her Instagram story, it shows Lopez and a mysterious person sitting extremely close to her. In the image, which you can see below, the Shades of Blue star is smiling with what looks to be a man behind her. The person's face is hidden by her hair and they also have their hand on top of the singer's hair.
Of course, most everyone is assuming the unknown individual is Rodriguez, especially since the two were reportedly spotted on a romantic getaway in the Bahamas over the weekend of Saturday, March 11. Plus, the former MLB athlete is the most recent famous face linked to the TV star. Per a source who spoke with Us Weekly about Lopez and Rodriguez's alleged romance, "They started hanging out a couple of weeks ago. It's been really secretive." At the time of the report, Bustle reached out to Lopez's rep, who had no comment on the matter.
Regarding the photo, again, nothing has been confirmed or denied about who is in it with the "Ain't Your Mama" singer or why she supposedly deleted it. It's possible that sharing it on Instagram stories was accidental, but who the heck knows.
Let's also discuss how the person in the picture with Lopez may not even be Rodriguez. It's understandable why people would assume it's him, but you know what they say when someone assumes? There is no way of telling if it really is him. Yeah, the person appears to have the same haircut as Rodriguez, but there are no other definitive characteristics pointing to the baseball player.
Whoever it is, I'm going to need J. Lo's Shades of Blue character to help me investigate this extremely grainy photo, why it was deleted, and any other information she can find for me.