Jesse Williams Thinks Everyone Should Be Fighting For Social Justice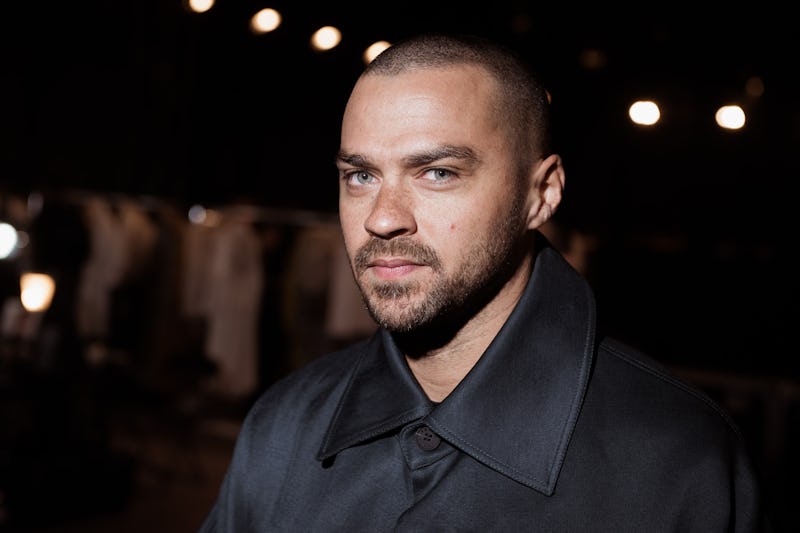 Francois Durand/Getty Images Entertainment/Getty Images
Staying "woke" may be on trend right now, but it shouldn't be. It should always be our obligation to be educated on injustices, care for the disenfranchised, and seek to dismantle programs, laws, and institutions that systematically marginalize anyone deemed as "other." Although he's found great success in acting, activism feeds Jesse Williams' soul, as further evidenced in his latest interview with GQ. More importantly, in the interview Williams scoffs at the idea of people — famous or not — turning a blind eye to social justice work simply because it's not their area of expertise.
Williams said,
"You can have your cake and eat it too. You can walk and chew gum at the same time. You can definitely f*ck things up. But it's feeble minded to say that just because you're a basketball player you can't care that your tax dollars go to an organized patrol force that kills people. We absolutely can do both — give me a break."
To the actor, taking up the mantle for justice isn't a Hollywood fad. He cited Bob Dylan, James Brown, Zora Neale Hurston, and James Baldwin as prime examples of famous faces who used their words to raise the public's consciousness. Although the public does not require that entertainers to be spokespeople for movements, their platforms certainly help spread the message.
Williams and other entertainers including Beyoncé and Laverne Cox have done just that to raise awareness about issues ranging from police brutality to normalizing the presence of transgender men and women. Although some of us may be more partial to sharing "woke" articles on Facebook than becoming a community organizer, simply taking action is a triumph alone.
Imagine if Beyoncé hadn't stormed the Super Bowl halftime show last February with background dancers dressed as Black Panthers. The backlash she faced spoke volumes about those who believe entertainers should stick to singing and dancing rather than fighting for change. Can you picture Cox not posting selfies on Instagram using the hashtag #transisbeautiful to show that transgender people in all their shades, shapes, and statures should be deemed worthy and accepted by society. Williams would still be seen as just the gorgeous Dr. Jackson Avery had he not delivered his epic acceptance speech that reaffirmed the greatness and relevance of black lives at the BET Awards in 2016. These political acts not only allow us to see these people as more than just entertainers, but their actions are meant to educate and inspire everyone else to get involved, too.
The "dire and academic" world of becoming an activist, as Williams puts, may be second nature to him, but that doesn't mean the rest of us should fear getting involved. Those who witness injustice and fail to change it are culpable for its dangerous continuation. I would argue that refusing to act up, speak out, march, and protest is an insult to those who took physical and emotional beatings for basic human rights. Art and activism are inextricably linked. When we choose to realize that, our society will begin to change for the better.