Jessica Chastain's Best Activist & Feminist Quotes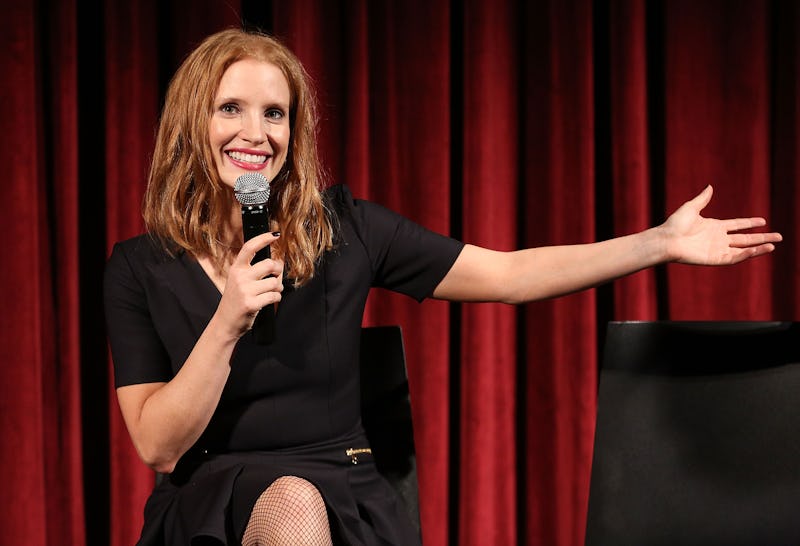 Robin Marchant/Getty Images Entertainment/Getty Images
Was there ever a time when we didn't get to bask in the glow of Jessica Chastain and her feminism? It's hard to believe, but yes, there was, as the awe-inspiring actor only broke into the scene in 2011 with roles like The Help and Tree of Life. Ever since, she's been a powerful voice, reminding Hollywood that women deserve respect and equal treatment. Chastain has had some truly incredible feminist and activist moments throughout her career, and it's great to see that she's not only an amazing actor, but an advocate for those who don't have the luxury of benefiting from a position of power like hers.
The entertainment industry is a complicated and often harsh place, and those who make it to the top by virtue of their own talents aren't required to make any changes in light of any unfairness they may see. But that doesn't stop Chastain from speaking out, acting out, and being an altogether thoughtful, pro-active person when it comes to issues like equality for women in Hollywood and suicide prevention.
The following are Chastain's best feminist and activist moments from over the years.