Jill Zarin Opens Up About The "Outpouring Of Love" She's Received From Her Fellow Housewives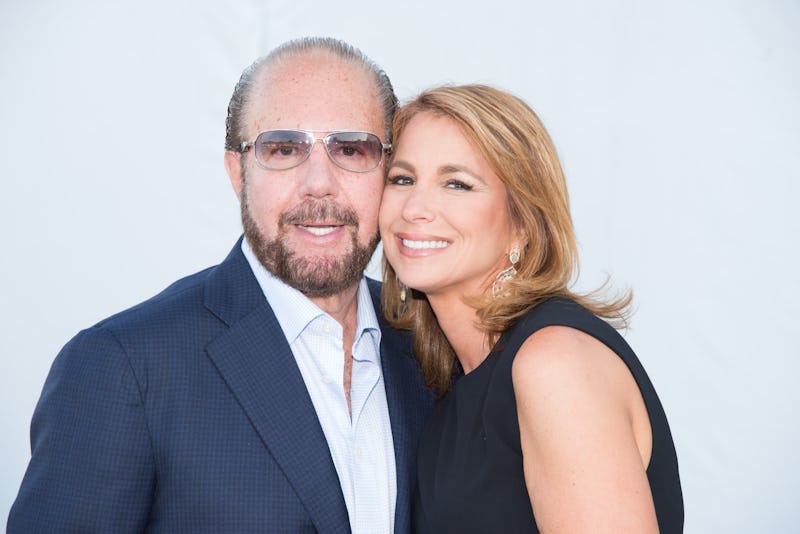 Dave Kotinsky/Getty Images Entertainment/Getty Images
After the death of her husband Bobby, who passed away on Jan. 13 following a lengthy battle with cancer, Jill Zarin is grateful toward the Real Housewives, as well as the family and other friends, who have shown her so much support. In awe of all of the "overwhelming love" she's received in the wake of Bobby Zarin's death, Jill told E! that many of her fellow Housewives have come to her aid during this difficult period in her life. The former Real Housewives of New York star explained that "Ramona Singer has been incredible. She texts me, she e-mails me, she showed up at the hospital early on. All the Housewives."
She went on to reveal to E! that several 'Wives from other franchises have also been largely supportive during her grieving process including Real Housewives of New Jersey star Melissa Gorga, who, Jill says, sent an email to express her condolences. She also shares that Atlanta Housewives cast member Cynthia Bailey wanted to come to the funeral, while OG of the OC Vicki Gunvalson sent a bouquet of flowers to help cheer her up. Jill also expressed gratitude to Bravo's Real Housewives producer and reunion host, Andy Cohen for shouting her husband out as "Mazel of the Week." On top of that, she thanked talk show host Wendy Williams for her "beautiful tribute" to Bobby during her show's "Hot Topics" segment earlier in the week.
E! reports that many Housewives showed up to pay their respects to Bobby during a January 15 memorial service in his honor including Dorinda Medley, Sonja Morgan, Danielle Staub, Bethenny Frankel, and Kelly Bensimon.
The Zarin family announced the news of Bobby's passing in a statement posted on Jills website, JillZarin.com, which read:
"With the heaviest of hearts, we are devastated to share the news that our beloved Bobby Zarin passed away peacefully today surrounded by family after a courageous battle with cancer. There are no words to describe how heartbroken we are. Thank you, everyone, for all your love and support during this difficult time."
Bobby, a real estate developer and founder of Zarin Fabrics, married Real Housewives of New York alum Jill Zarin in January 2000 and appeared alongside his wife of 18 years on many episodes of the beloved reality show. His latest appearance occurred during a Season 9 episode, which aired in June 2017.
While detailing her love story with Bobby to People, Jill shared that she and Bobby "were soulmates... We could complete each other's sentences. Bobby was always right." She also revealed that, throughout their nearly two decade marriage, "he never said no to me. I once asked him for something a little more outrageous and I said, 'Can I have it?' and he said, 'You think I'm going to say no to you – and start now – when in 18 years I have never said no to you?'"
Jill also shared a loving Instagram post on their 18th wedding anniversary on January 4, 2018, which read:
"Happy 18th! Anniversary to the love of my life Bobby Zarin. Bobby is the most perfect man I know. He never loses anything, never forgets anything and when I think he is wrong... he is always right! I will post some photos over the last 20 years... truly a Love Story."
First diagnosed with thyroid cancer in 2009, Bobby underwent radioactive iodine treatment and had his thyroid removed. However, in 2013, it was discovered that the cancer had spread to his lungs as he underwent further treatment. In November 2016, Jill sadly revealed that Bobby was also battling a cancerous brain tumor, according to E!. Though understandably devastated by his passing, Jill "feels lucky she had as many years as she did" with Bobby, according to US Weekly.
The news of Bobby's passing is still settling in for many fans, so it's great to hear that Jill has family and friends to lean on during this difficult time.