JK Rowling Knows Just How To Protest Donald Trump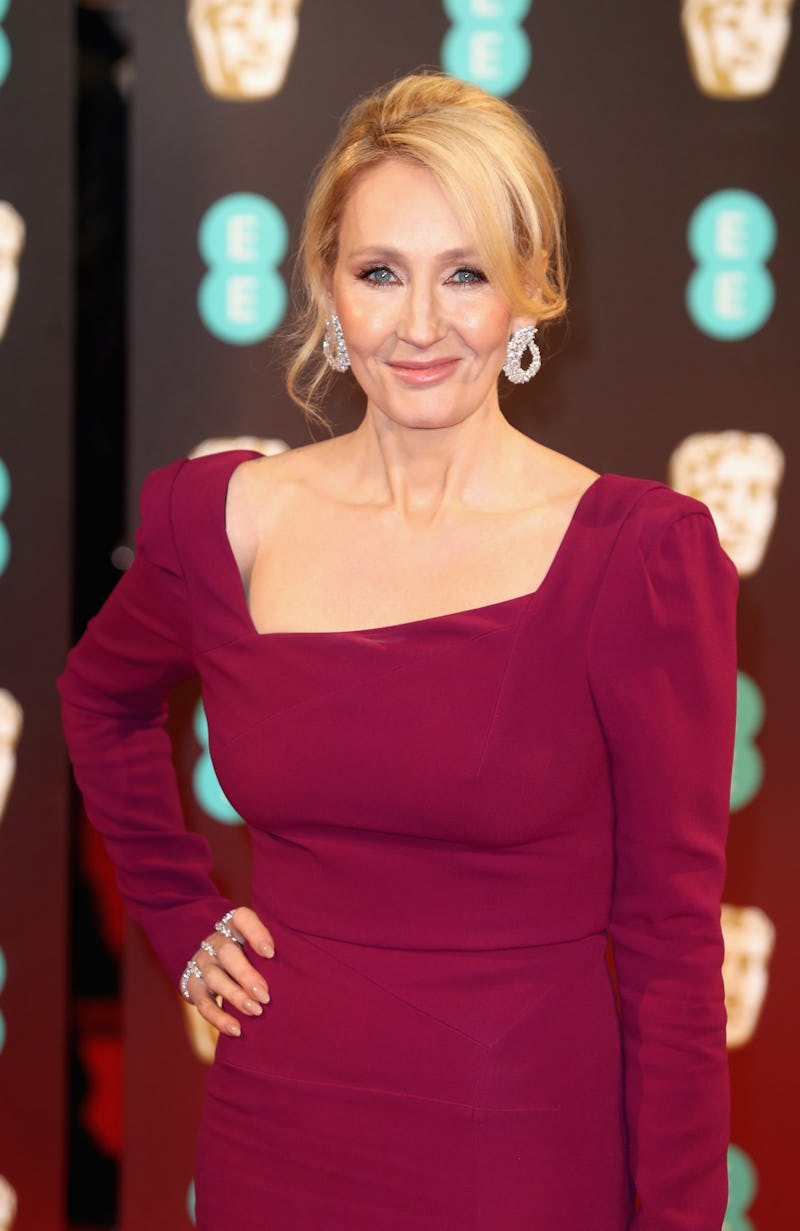 Chris Jackson/Getty Images Entertainment/Getty Images
Donald Trump has yet to make an official visit to the UK, but the Brits have already begun to prepare for the inevitable. On Tuesday morning, J.K. Rowling shared a plan of action for Donald Trump's UK visit that involves turning his own tweets against him, something the Harry Potter author is really, really good at.
Trump's first foreign trip was . . . unconventional, to say the least. New POTUSes generally choose close allies for their first official visits abroad, as Presidents Barack Obama and George W. Bush did when they visited Canada and Mexico, respectively. The 45th POTUS touched down in Saudi Arabia, and went on to visit Israel and Vatican City before putting in a baffling appearance at the NATO summit.
The chances of a Trump visit to the UK increase with each passing week, and Brits are bracing for impact. Following the Saturday attack in London that killed seven and wounded dozens, and the 45th POTUS' erroneous tweets about London mayor Sadiq Khan's response, Rowling offered up a plan of resistance action that Dumbledore's Army would be proud of.
As of this writing, Donald Trump has not responded to J.K. Rowling's tweets, but let's be real, it's only a matter of time.