J.K. Rowling's Sassiest Twitter Responses Of 2017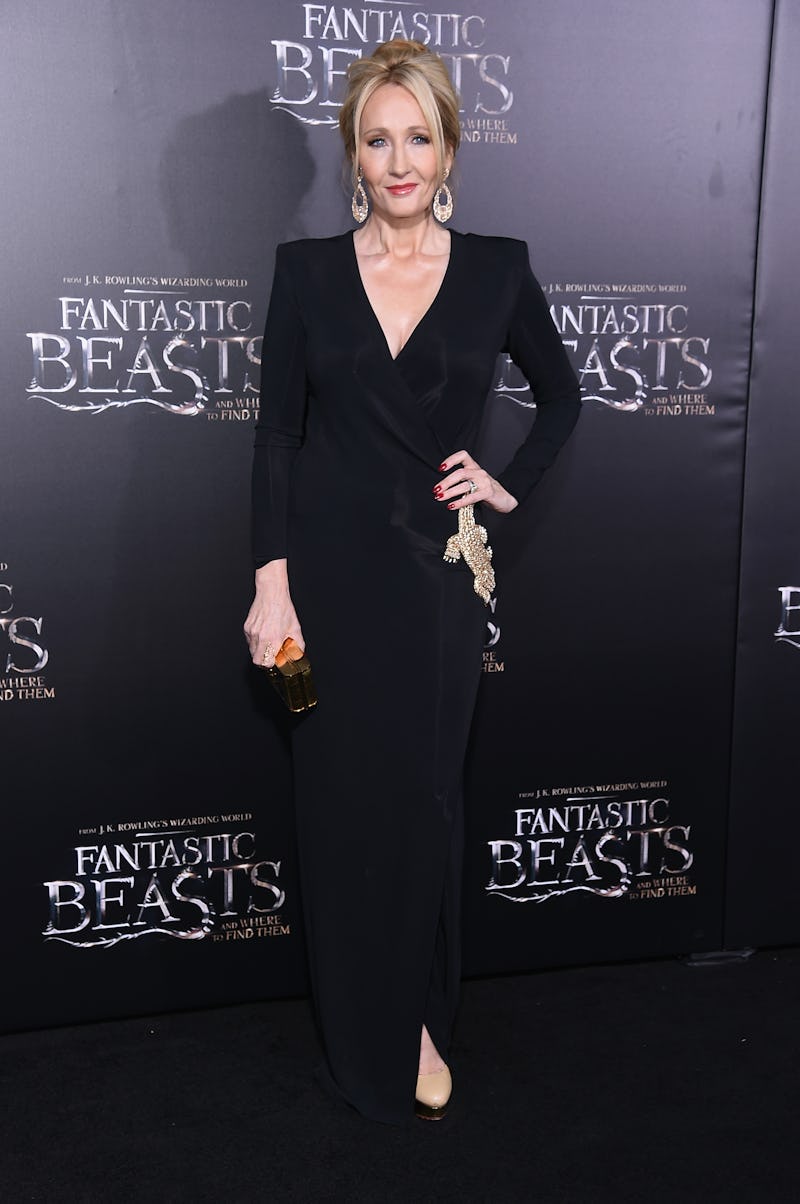 Michael Loccisano/Getty Images Entertainment/Getty Images
If you're trying to remember how to turn on the light in these dark times, J.K. Rowling's Twitter feed is a good place to start. The Harry Potter author shares news stories from around the world every day, often with commentary, and I've got the sassiest J.K. Rowling tweets of the year so far for you to enjoy below.
An outspoken progressive, Rowling frequently comes under attack from neo-Nazis and other bigots, many of whom threaten to burn her books — as if she didn't get enough of that 15 years ago. When she criticizes Donald Trump, Rowling finds herself put on blast by his supporters, who tell her to keep her British nose out of American business, in spite of the fact that U.S. politics have a huge impact on the world at large.
Although Rowling is known for her quick-witted, generally polite responses to her detractors, she's not afraid to lose the kid gloves and go HAM on a Nazi when one tries to step to her. She's the caliber of superhero we need in these awful days, and thank God and Dumbledore for her.
Check out J.K. Rowling's sassiest tweets of the year so far below, and share your favorites on Twitter!