Jodie Whittaker Is Not Here For Criticism Of 'Doctor Who's Diversity & We Stan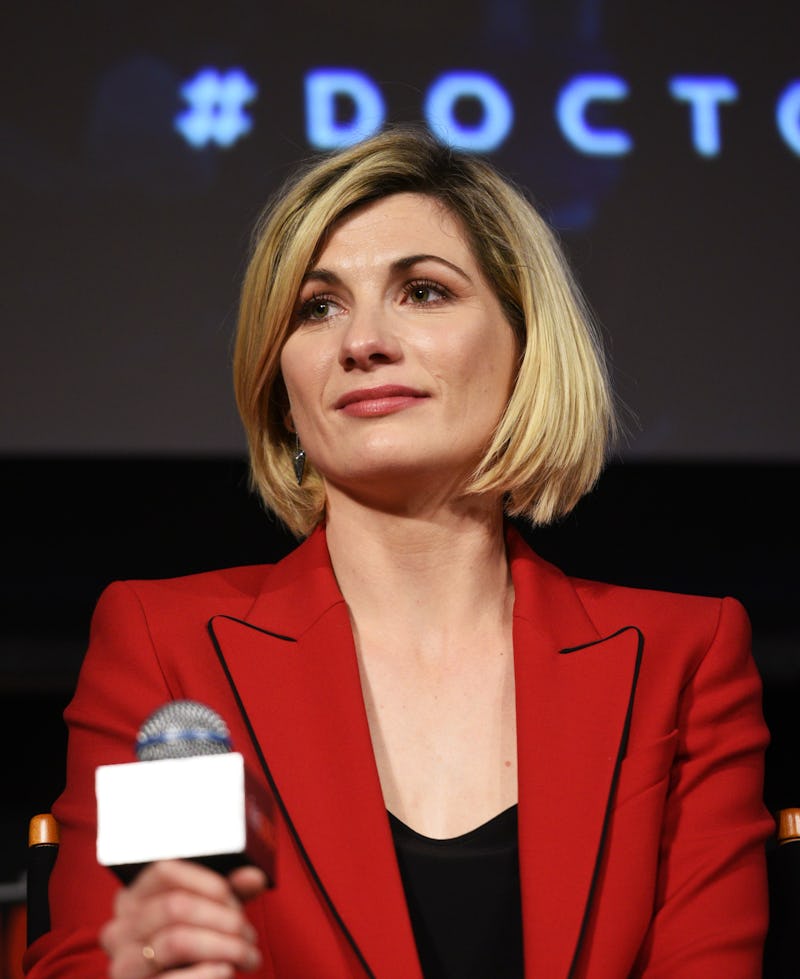 Andrew Toth/Getty Images Entertainment/Getty Images
The current series of Doctor Who has grabbed more attention than usual after the introduction of the first ever female Time Lord, as well as one of the most diverse supporting casts in the show's history. However recently the science-fiction series came under fire by critics who are suggesting that the show has become too politically correct, and Jodie Whittaker has spoken out against the claims.
According to the Metro, while switching on the Christmas lights at London's Regent Street, the 36 year-old actress asked "What's the point of making a show if it doesn't reflect society today?" And she continued, "We have the opportunity with this show like no other to dip to future, to past, to present, to new worlds and time zones. There is never going to be a drought in the stories you can tell."
When discussing the creative decisions of show maker Chris Chibnall to address stories such as Rosa Parks in 1955 Alabama, the actress said "It's always topical. Chris is a very present-minded person who is very aware of the world he lives in and is passionate about storytelling. It would be wrong of him to not have used the past. He does it in a really beautiful way."
Another Doctor Who star who joined in the debate is actress, Julie Hesmondhalgh, who recently appeared as a guest star in the seventh episode of the 11th series, titled Kerblam. In an interview with the Metro, she said: "It's such a load of b******s. As soon as we get a little bit of diversity, which to me is exciting. I watched the first episode, to see proper representation is absolutely brilliant to me. I was so buzzing off it, because that's the world we live in, and to see it reflected on screen is like, finally, this is great'." She then went on to say, "There's always gonna be naysayers, I've seen a couple of things that are absolutely preposterous. I mean, slagging off the series for doing an episode with Rosa Parks, which I thought was the most powerful bit of young people's telly that I've seen ever."
The former Coronation Street star further praised the show's inclusive outlook, and shared her thoughts on the term political correctness itself. She said: "It's just everything I want in television. I mean, that term 'political correctness', for me is like, it's just things are moving forward a little bit."
As previously reported, Mandip Gill and Tosin Cole, who play characters Yasmin Khan and Ryan Sinclair, respectively, help make up one of the most ethnically diverse casts in Doctor Who's history. The the iconic series' newfound diversity is something Gill greatly admires. she told Radio Times, "Now diversity is more of a discussion, whether it be gender or ethnicity. We still have a long way to go, in terms of equal rights and equal representation on screen, but it's exciting for the kids to see people like themselves in the new series — and for girls to become superheroes. Hopefully we will inspire and touch people."
Doctor Who continues weekly on Sundays at 6.30 p.m. on BBC One.