Everything You Need To Know About Joe Alwyn Outside Of His T. Swift Connection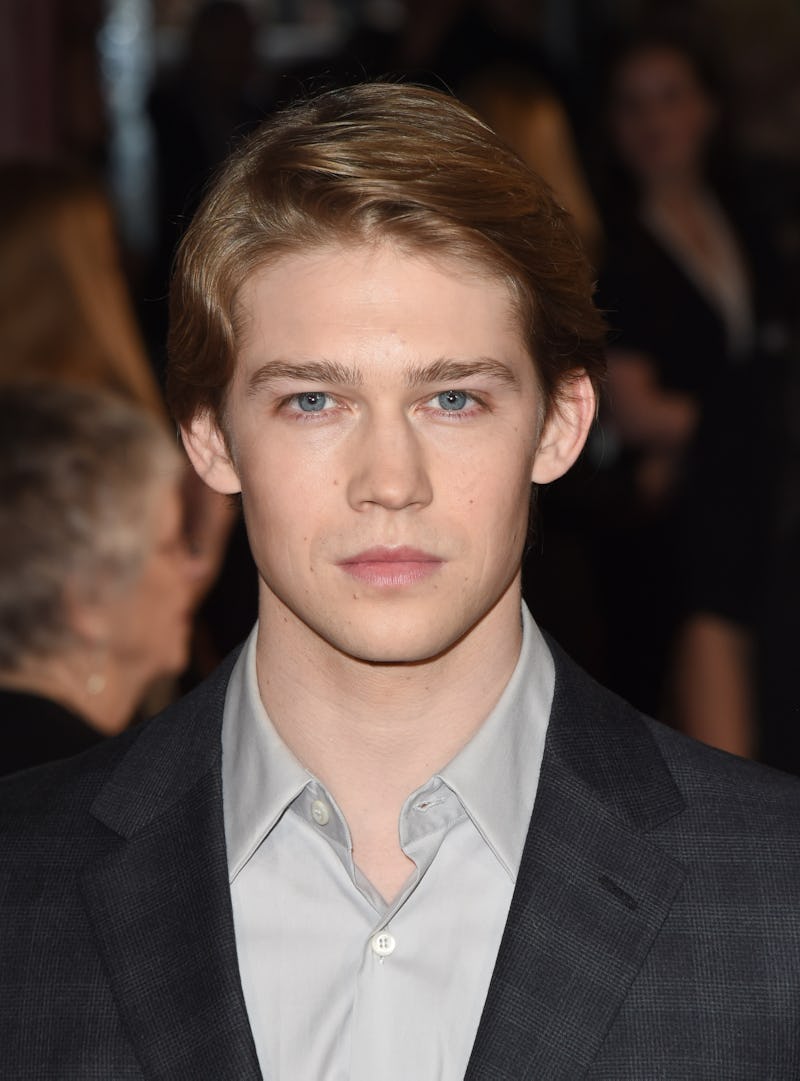 Stuart C. Wilson/Getty Images Entertainment/Getty Images
The old Taylor Swift might be dead, but the new Taylor Swift has a new beau. you might not know Taylor Swift's boyfriend Joe Alwyn yet, but he will will inevitably become quite a familiar face now that he's Swift's boyfriend. (Rather, publicly her boyfriend; it's unclear when the pair became a couple, it seems it was early this year.) Swift dropped her latest single from her forthcoming album Reputation (out November 10) on November 2, called "Call It What You Want," and the lyrics are almost certainly about Alwyn.
"Call It What You Want" isn't the first song that it seems Alwyn is subject of. Swift released her single "Gorgeous" on October 20, and fans immediately began speculating and sleuthing about who the titular gorgeous dude of the love song was. Tom Hiddleston was a favorite theory, since Swift repeats a lyric about "ocean blue eyes" on the track. But it was confirmed that the love song is indeed about her newest boyfriend Joe Alwyn after Swift invited fans to a secret listening party at her home. Though she's said to have swore them to secrecy about many of the Reputation details, according to attendees she explicitly asked them to make it clear that "Gorgeous" is about Alwyn.
So, who is Joe Alwyn? Though he might not be as high-profile as Swift's most recent exes Tom Hiddleston and DJ Calvis Harris, he's no, well, average Joe. The 26-year-old British actor and model was the titular Billy Lynn in Ang Lee's film Billy Lynn's Long Halftime Walk, which was shot in a super high resolution and captured Alwyn's face is hyperrealistic detail.
The entire film experience was a wild ride for Alwyn. Principally a stage actor, he was still finishing his program at the Royal Center School for Speech and Drama when he started looking for film work, according to his interview with Indie Wire. One of the first scripts he got was Billy Lynn, and not long after, he was cast in the title role alongside heavyweights like Steve Martin, and of course, director Ang Lee. What a way to get into the business! And get this: His first ever trip to America was to shoot the movie.
The film didn't do so hot at the box office, with critics generally weirded out by the ultra high-def. But even after that bump, his star is quickly on the rise. In fact, Alwyn is the newest face of Prada, according to Vanity Fair, and shot a campaign for the fashion powerhouse for their Spring 2018 line. He wears a Prada fanny pack, people. These are strange times. Nevertheless, Alwyn cuts an impressive figure in the pictures.
Still, Alwyn's mostly been busy making a bunch of movies. In March he joined the impressive cast of The Favourite, according to The Hollywood Reporter. It's a period drama in which he'll play Emma Stone's love interest (she's a friend of Swift, too!). The film also stars big names Rachel Weisz, Nicholas Hoult, and Olivia Colman, and is about the power struggles of women in Queen Anne's court. Sounds salacious.
Not only that, but he was also cast in another period drama (those Brits really love their period dramas) called Mary, Queen of Scots. He will star as Dudley, Queen Elizabeth's "counselor and lover", according to The Hollywood Reporter. The Queen will be played by Margot Robbie, and Saoirse Ronan stars as Mary, who tries to unseat Elizabeth from the throne. This one also sounds salacious and amazing.
And if all that weren't enough for a busy bee, in September, Alwyn landed roles in two more high-profile films, Boy Erased and Operation Finale, as Variety reports. The first is a drama about a young gay man who is outed to his Baptist pastor father; the second is a World War II film about the hunt for Nazi war criminal Adolf Eichmann, who will be played by Ben Kingsley, and it also stars Oscar Isaac.
Alwyn's in the big leagues in his first films, and his already getting recognition for his work. The actor was recently named on The Hollywood Reporter's Next Gen list of rising stars who are under 35.
And between all that, Joe Alwyn has to find time to be Taylor Swift's boyfriend. He's got a lot on his plate.