These 9 Joe Biden Quotes About Obama Show Their Bromance Is Still Going Strong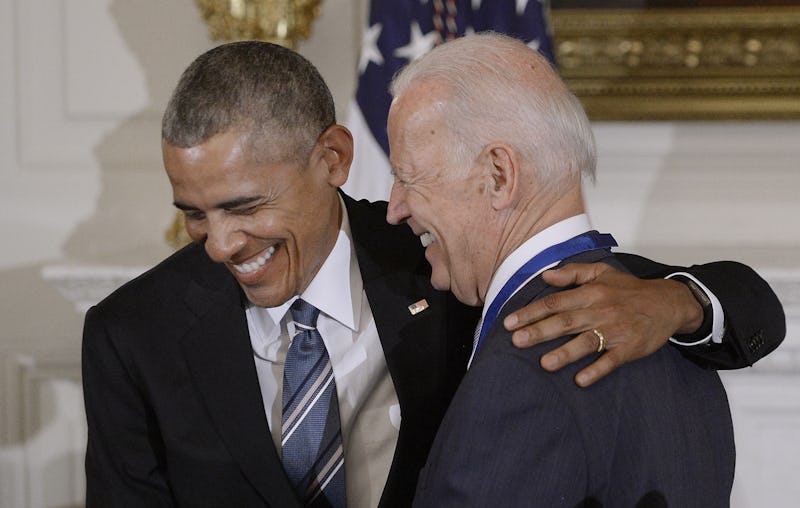 Pool/Getty Images News/Getty Images
On Monday, Barack Obama and Joe Biden made a surprise appearance at a Washington D.C. bakery, delighting customers and yucking it up with each other as they browsed the pastries. The former president and vice president are infamously close on a personal level, and Biden's quotes about Obama and their bromance prove it.
Although presidents usually work closely with their vice presidents, they don't always get along. George W. Bush and Dick Cheney "weren't personally close," Bush's former press secretary said, while Bill Clinton and Al Gore were on famously bad terms by the end of the Clinton presidency.
Obama and Biden, however, bucked this trend, and became genuine friends — or "brothers," as they've often described one another — over the course of their eight years in the White House. By the time they left office, they regularly spoke glowingly of one another, inspired endless memes from their supporters, and even became the stars of a fan-fiction detective novel.
"We've never had that between a sitting president and a vice president in recent times — one where the friendship and familiarity factor was sky-high," presidential historian Douglas Brinkley told the Washington Post of Obama and Biden.
Here are some quotes from the former vice president that shows the true depth of his bromance with his former boss.