John Cena Turned His Breakup With Nikki Bella Into A Few Positive Life Lessons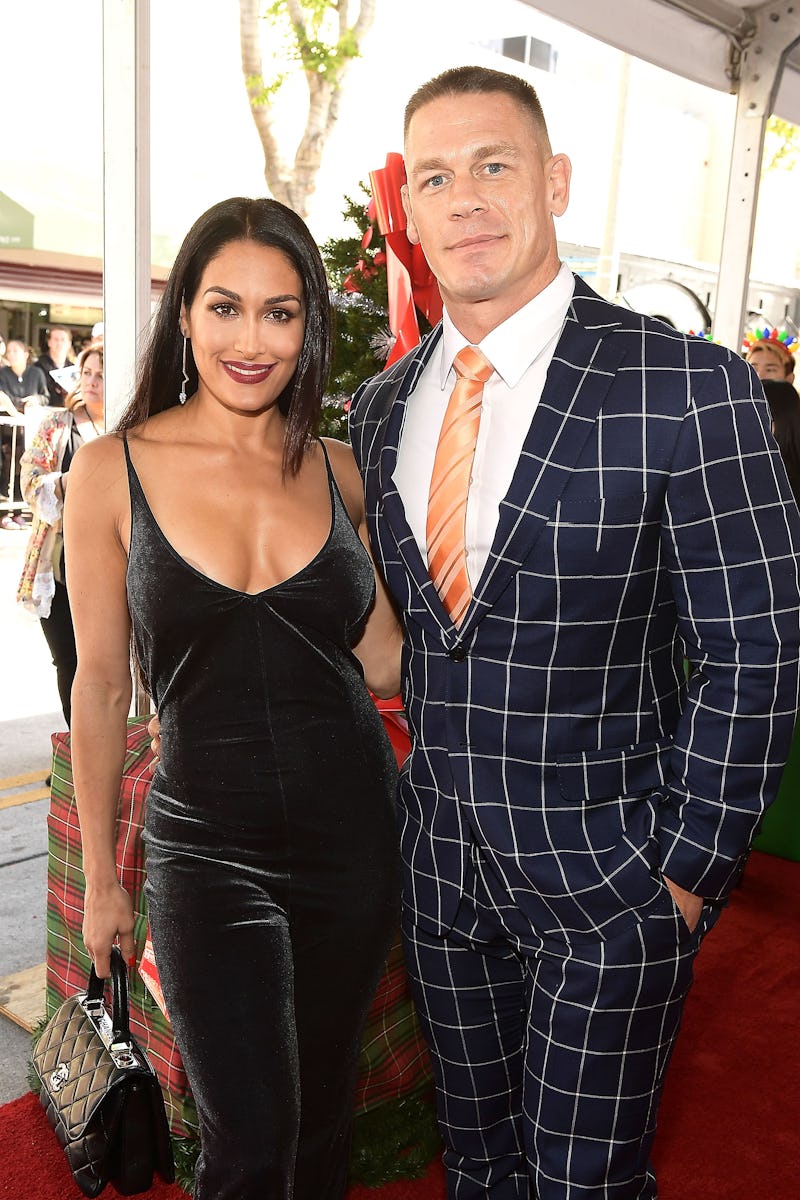 Matt Winkelmeyer/Getty Images Entertainment/Getty Images
Breakups are tough enough. Just imagine going through a split in the public eye, especially since so many people want to know every detail about celebrities' private lives. Well, John Cena opened up about his breakup with Nikki Bella and the lessons he's learned in a recent interview with Us Weekly. Overall, he's keeping things positive.
The WWE star said it's important to "always be grateful for every second, good times and bad times." As simple as that is, it does make sense. Even tough moments can teach some valuable lessons and foster personal growth. He followed that up with, "Do your best to learn, and try your best to keep a wonderful perspective on life."
Of course, he couldn't get through that interview without someone asking if he's ready to start dating again. Understandably, he chose not to answer that specific question. He's not the one who signed up to share his life on reality TV. He only appeared on Total Divas and Total Bellas because his then-girlfriend was a cast member.
This interview is not the first time that one of the exes has addressed the breakup either. Back in April, Cena and Bella announced the end of their engagement in a joint statement posted on Instagram. The former couple insisted that they still have a "great deal of love and respect for one another."
The WWE stars briefly reconciled in May. During that time, Cena made an appearance on the Today Show. In an interview with Kathie Lee Gifford and Hoda Kotb, Cena confessed,
"It's been incredibly reflective, which is amazing, but it's very difficult. I had my heart broken out of nowhere. Or for me, it was out of nowhere. Anyone who's experienced that knows it comes with a series of bad feelings."
Cena isn't the only one who has spoken out about the split. In July, Bella confirmed a second (and final) breakup in a statement to People. She admitted,
"After I called off the engagement, we tried to work on our relationship to get back to where it was, and in order to move forward with our wedding. After much time and soul-searching alone and together, we have decided to officially part ways."
Even though it's clear that this split was tough for both of them, they've both made an effort to keep it positive in response to questions about the breakup.
Bella's comments to People are very similar to the words Cena recently shared with Us Weekly. They're both grateful for the good times and looking for the best in an otherwise difficult situation. She said, "I had a beautiful and loving 6-year relationship with a wonderful man."
There are fans who wanted to see the WWE standouts end up together, but as public as their relationship was, it really was theirs at the end of the day. They put their best into it and things just didn't work out the way they (or their fans) anticipated. WWE fans and Total Divas viewers couldn't help rooting for these two to make it, which is completely understandable. But let's just hope the fans can channel that same support toward them now as individuals as they did when they were together.