John Legend's Tribute To This Manchester Victim Is So Touching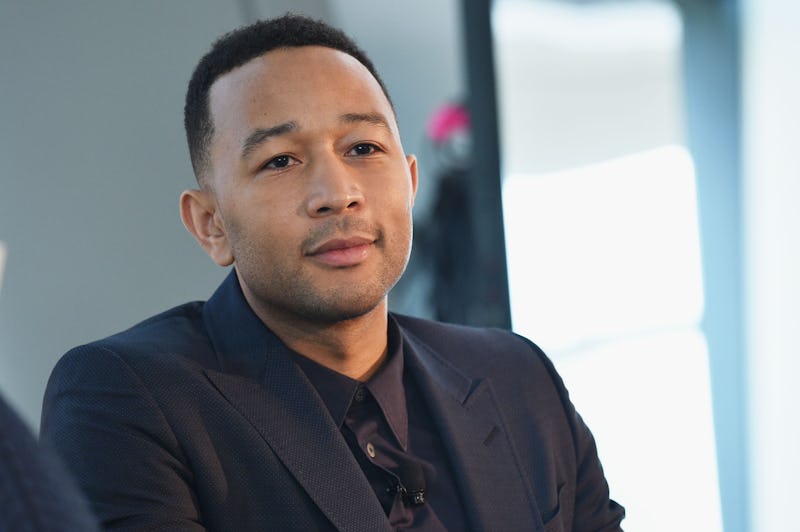 Bryan Bedder/Getty Images Entertainment/Getty Images
In the wake of the Manchester terrorist attack that left 22 dead at an Ariana Grande concert last week, John Legend has paid tribute to one of the Manchester victims with a heartfelt video to her family. During an appearance on Good Morning Britain on Monday, the singer expressed his condolences to the parents of 15-year-old Olivia Campbell, who had been a massive fan of Legend's music and previously sang his 2013 chart-topper, "All of Me," at a talent show. Legend explained that he was moved by her performance, and could only imagine how devastated the Campbells must be, being that he has a young daughter of his own.
The singer said,
"I can't imagine the pain you are going through. I have a young daughter and I can imagine the feeling you must have to go through right now to have to bury your own daughter. I understand she was a fan of my music and she sang my song "All Of Me" for a talent show, and that it was played at her memorial service, and I want to thank you for playing the song and let you know that I was so moved by your daughter's performance of the song."
He went on to say that while he knew he couldn't alleviate the loss they were feeling, he wanted to send the message to share as much love as he could. He continued,
"I want to send you as much love from far away, and as much sympathy and condolences I can send you. I know it won't make up for the loss you're feeling right now, but any love we can send, I want to send you right now. Wish you the best. Take care."
Legend joins a chorus of celebrities who have spoken out after the tragic attack, including Harry Styles, Katy Perry, and James Corden, among many others. And while no words can make up for the grief that many families are feeling, it's clear Legend's video meant a lot to Olivia's parents, showing that even the simplest gestures of support can be powerful.