John Legend Had Nothing To Be Nervous About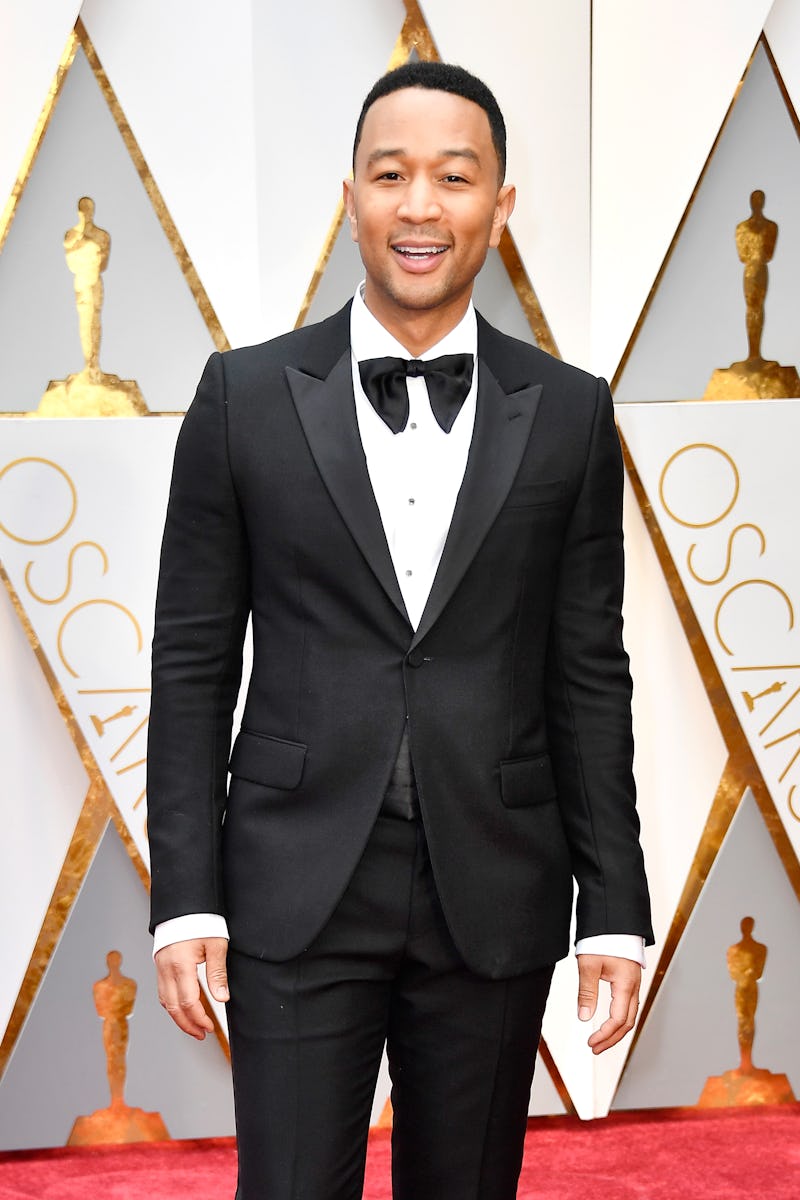 Frazer Harrison/Getty Images Entertainment/Getty Images
Let's face it. An awards show just isn't the same or as entertaining without John Legend and Chrissy Teigen. And Sunday night, one half of the couple was entertaining in more ways than one. John Legend performed at the Oscars and took the stage to sing a La La Land medley of "City of Stars" and "Audition (The Fools Who Dream)." Yes, it would have made more sense for the stars of the movie, Emma Stone and Ryan Gosling, to sing the songs, which are also both nominated for Best Original Song, but La La Land co-star Legend took on the job.
Really, there are no complaints here, because it is John freaking Legend. He can do no wrong with that voice of his. No offense to Stone and Gosling, but I'd rather hear the "All of Me" singer, who also starred in La La Land (and looked awfully similar to Arthur in the process) belt out songs from their hit movie than them. I know, I know. That sounds just a little bit harsh, doesn't it? Of course I adore Stone and Gosling, but when it comes to music, there's nothing quite like hearing Legend belt out a song or two on stage. Who's with me?
In no surprise whatsoever, Legend did an absolutely stunning job. Between the overall performance, the background dancers, the tribute to La La Land, and Legend's voice, well, it was a stellar performance.
Also, his performance was proof that he had nothing to be nervous about. During red carpet interviews, Teigen told E!'s Ryan Seacrest, "He won't say it, but he's nervous. He's very nervous. There's a bit of piano medley happening tonight that he doesn't know if he can do." Legend added, "I can do it but I just learned it this week. You know, it's not an easy thing to do."
Teigen then joked, "Tell Ryan the truth, OK?!" To which, Legend responded, "The truth is that it's a challenge. I usually am playing my own songs on television, but I had to learn a lot for this. I'm excited to try to pull it off tonight."
Well, he pulled it off. If you've yet to see it, you can watch his performance above. Trust me, it's worth it.