John Mayer Did A Smoky Eye Tutorial On Instagram & It's Actually Not That Bad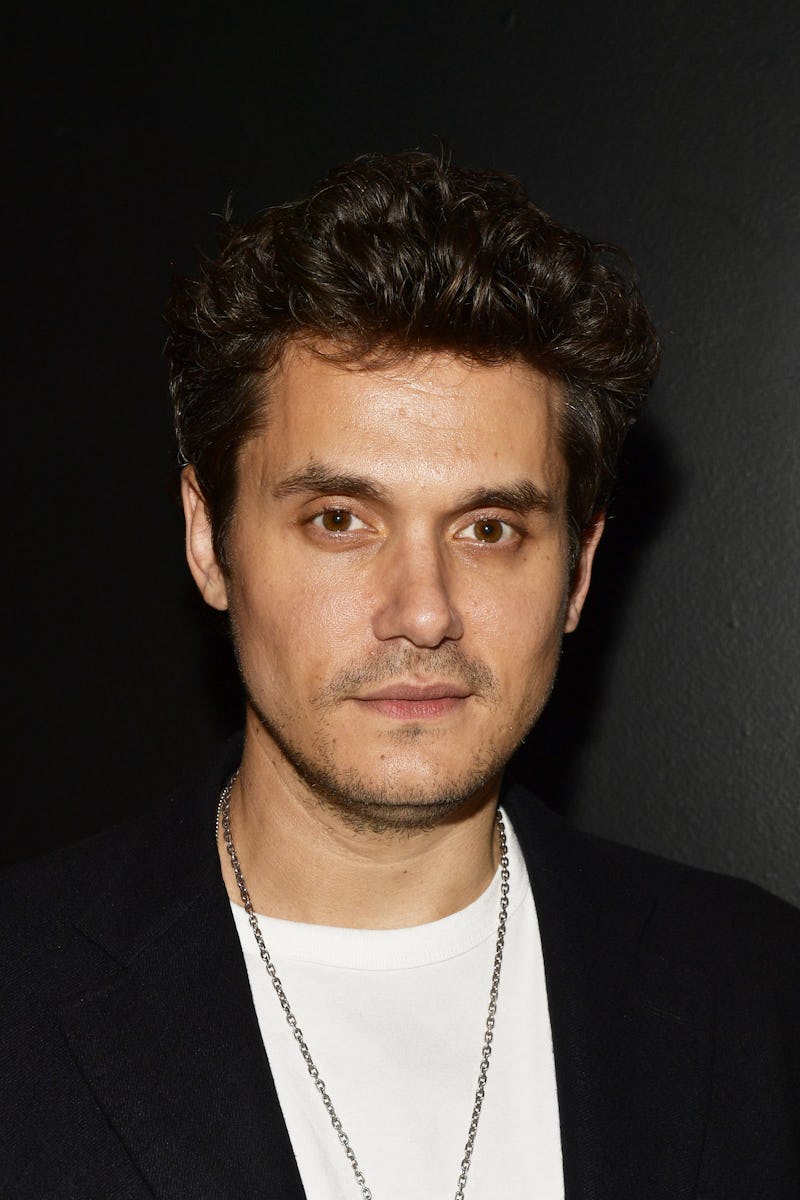 Matt Winkelmeyer/Getty Images Entertainment/Getty Images
Makeup inspiration comes from the most unexpected places. John Mayer did a smoky eye tutorial on Instagram, and it actually wasn't bad for a beginner. The singer is no stranger to his beauty tutorials, but this is his first time trying his hand with shadows. Let's just say that you will learn a lot of lessons along the way — some practical, others not so much.
He did what any great influencer does. He listened to what fans want. According to his Instagram Stories post, people really wanted to see him do a smoky eye tutorial, so he gave them what they wanted. Using a brand new Chanel eyeshadow palette, Mayer used the colors copper and navy to create the look.
Along the way, he gave some great tips. "First, I'm going to start with copper," he said in the video. "This is where guys get it wrong — they go too heavy. Notice how I'm already impressing you with my light touch."
There were extremely relatable moments to the post, like when he ditched the "light touch" approach and just started piling it on. "I'm going heavy now, because I'm getting bored. It happens" Yes, John. It does.
After the copper was properly applied, using the two foamed-topped mini brushes that came with the palette, he moved on to the smoky part. Although he was light-handed with the darker color, it still went dark pretty fast. Here's the final look, so you can decide for yourself if it is good. Mayer didn't really know if he nailed it or got it completely wrong.
Although the color goes very high up into his brow, Mayer actually didn't do too badly on the blending. As he says in the video, it's not about how it looks. All that matters is that you tried. In just one tutorial, Mayer has somehow broken down the true meaning of makeup.
Other tips were, well, not so helpful. On of Mayer's tips was to not forget that your eyeball is round. "You want to accentuate the roundness of your eyeballs," he says in the video. Which is a little abstract.
He also had some tips on where to stop applying makeup to the eye. According to the singer, "it's in the orbital socket." Considering that Mayer failed to hold back on adding the color, there's no exact telling to where the orbital socket is. Either way, he has a lot of fun, which is all that matters.
Mayer's makeup tutorial does not define him though. He made sure to post a makeup free selfie after the entire tutorial to prove that he can truly do it all. All jokes aside, the tutorial was extremely entertaining, and it's a shame that it will be gone in 24 hours.
The singer is no stranger to showing off beauty items on his Instagram. In the past, Mayer has shown his full beauty routine on social media. He also has shared tips on how his skin looks so good, which included "not loving anybody." Apparently, it's worth a try and way less expensive. Mayer also made up an entire song to a Lush Bath Bomb.
Someone needs to get this guy a YouTube channel, because he has a whole lot of makeup wisdom to spread. Not to mention he's starting out with some high-end items that people will likely want to see in action.
While Mayer didn't do a full makeup routine, there's no telling what he'll share in the future. He's already giving skin care tips, so at this rate there will be plenty more beauty advice along the way. If nothing else, you have an extremely entertaining video to watch for 24 hours.