JoJo's "Wonder Woman" Will Make You A Fan All Over Again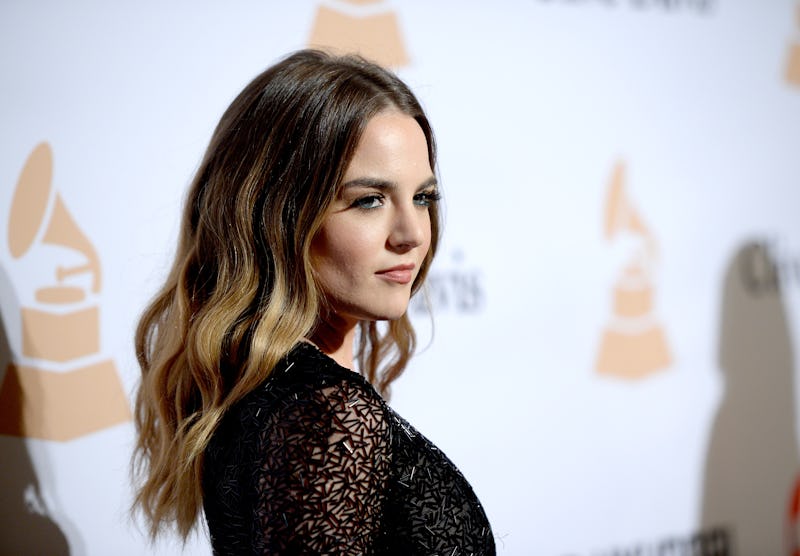 Kevork Djansezian/Getty Images Entertainment/Getty Images
Summer 2017 is all about Diana of Themyscira, and it seems like Joanna Levesque truly gets it. On Thursday, recording artist and Aquamarine star JoJo released a new song called "Wonder Woman," and yes, the R&B tune will melt the listener's ears right off their head. And yes, that is a good thing. This track, which is the pop star's first release since 2016's Mad Love, is yet another reason to be thankful for her comeback. JoJo's voice sounds beautiful (per usual), Josh "Igloo" Monroy's production simmers and crackles like a fire that's fueled by pop music magic, and the lyrics to "Wonder Woman" are all things wistful and evocative.
And yes, there's a reference to Diana Prince nestled in this song. In this ode to a former significant other and their time together, the 26-year-old singer brings up Wonder Woman. The catchy chorus begins,
"Remember when
You used to call me Wonder Woman?
When I gave you good love
I guess that's still true"
After JoJo waxes nostalgic about being the ex's Wonder Woman, she wonders about what the ex is thinking about nowadays. Oh, and she says she's still Wonder Woman. The chorus continues,
"Because I wonder
I wonder, I wonder, I do
I catch myself thinking 'bout you
And I wonder if you think about me too
Because I wonder
(I wonder, I wonder)"
She's Wonder Woman and a wondering woman. A-ha. See what you did there, JoJo. Wonderful job. And on that note, do your ears, heart, and brain a favor and play it already. That way you won't have to wonder (wonder, wonder) any longer.
*Picks up Wonder Woman's shield.* *Fans self.*