The Josh Murray & Amanda Stanton Saga May Finally Be Over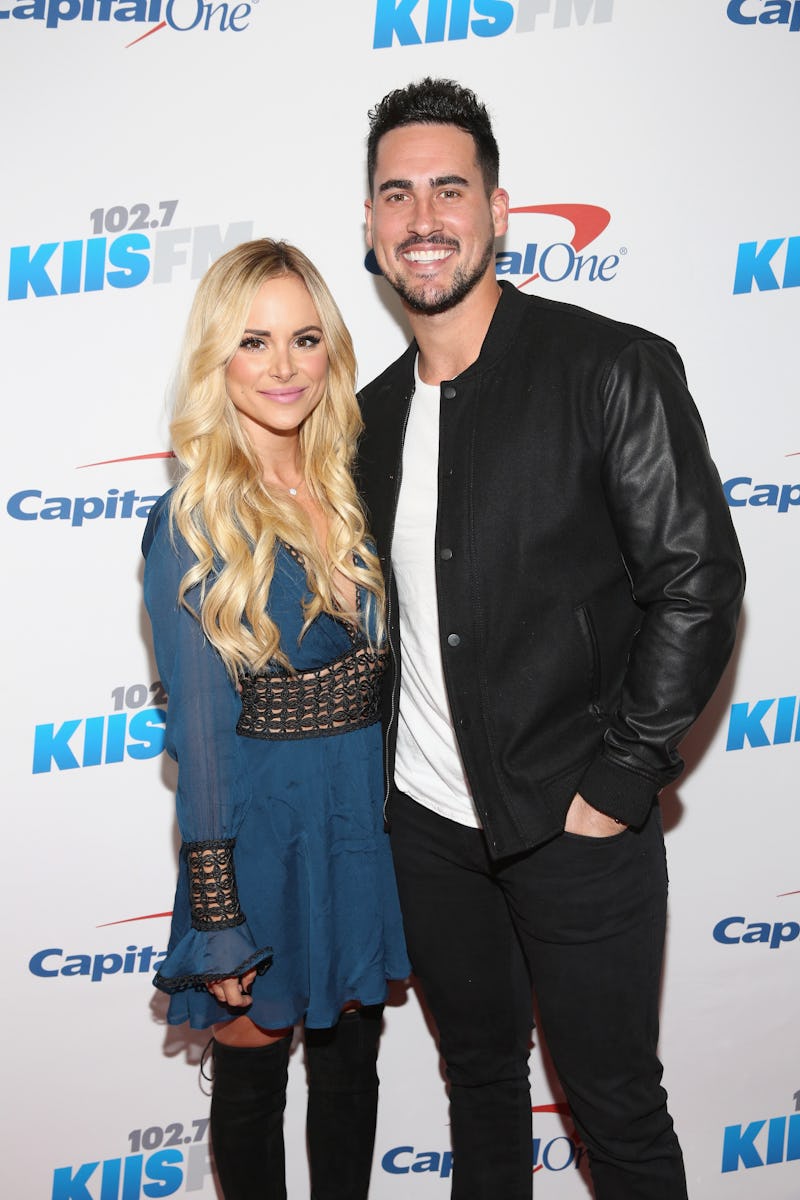 Rachel Murray/Getty Images Entertainment/Getty Images
Despite recent rumors that all is well between Bachelor in Paradise couple Amanda Stanton and Josh Murray, it sounds like their relationship is officially over — especially after an incident that happened between them last week. According to Us Weekly, Murray called police on Stanton about an argument over a car on March 20, and even though the issue has already been resolved, Stanton's thoughts on the situation seem to make it pretty clear that any sort of relationship between them is a thing of the past.
As the site reported, Murray wanted Stanton to give him $30,000 for an Audi Q5 that he'd bought her in October, but she wanted to wait until her vacation was over to figure the situation out, so he reportedly called the police the day she got back. Murray's assistant, Hayley Watts, claimed that she and an officer were there "trying to make a peaceful exchange" of the car keys that night. Bustle has reached out to Murray for comment, but did not receive a response at the time of publication.
The Irvine Police PIO — who said they were responding to a "keep the peace" call — told Us Weekly:
"It was an incident where there was a dispute over a car and perhaps some items in the car. It basically resolved itself. No arrests were made. There was no criminal activity of any sort."
Stanton talked to Us Weekly about what happened, as well, and her side of the story makes it very clear that their relationship has definitely ended.
She said:
"He wanted to go to the DMV the next day, but I was going out of town and [told him] we could handle when I got back. He said 'OK' and we were going to handle it on Tuesday. I got home on Monday night and was cooking dinner for my daughters when there was a knock at the door and it was the police. I was very cooperative and gave them the keys right away. I got a new car the next day. If anything, it was just weird that he called the police when he didn't have to. We don't talk anymore. I don't know why this had to happen. I thought once we cut our ties and he had his car back we'd be done with each other."
Watts and Stanton also talked to E! News about the ordeal, and according to Watts' version, Stanton was given the option of either financing the car herself or giving it back, and instead, Watts claims, she said she'd need to be ordered by a judge to give it back. Watts also claims Stanton body-shamed her when she showed up with police. Stanton told the site that what Watts said was a lie and claimed that Murray doesn't even have a personal assistant, so this entire situation sounds like one giant mess.
Earlier this year, rumors that Stanton and Murray were reuniting surfaced after they were spotted out together in Los Angeles, and in March, Murray even told Bustle that they were still talking. But according to Stanton, that isn't what's happening now, and she even tweeted to point out that she hadn't yet spoken on the state of their relationship.
As they navigate their lives post-engagement, hopefully, they run into less messy situations in the future. Stanton has her adorable daughters to focus on from here on out.