Proof That Being Child-Free Is Judged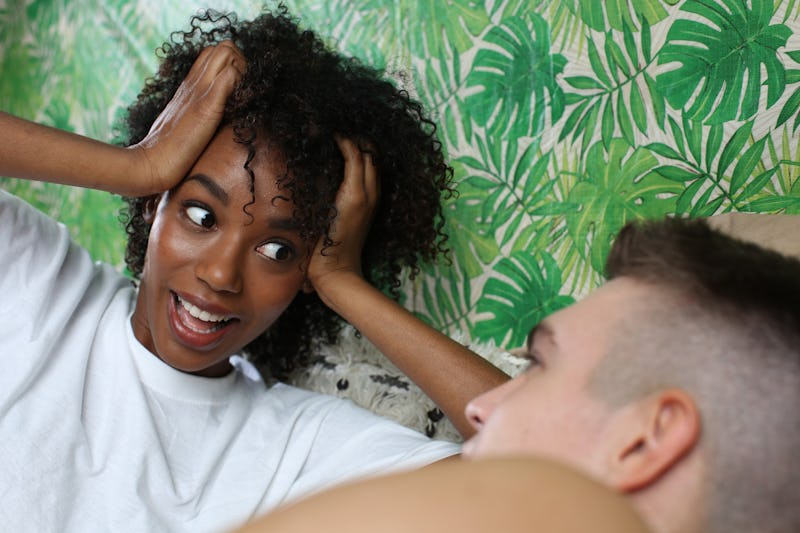 Bustle
Planning on being a voluntarily childless woman? Join the club; we've got jackets. As I write this I am looking at a woman with a delightfully fuzzy-headed baby and feeling no pull whatsoever to have one of my own, though I am slightly jealous of its onesie style (polka-dot yellow).
It's becoming an increasingly less taboo topic among women, who are sold on the idea that the maternal urge is universal and that denying it is somehow monstrous. However, as open as celebrities (Sarah Silverman, Chelsea Handler, and others among them) and ordinary people are about their child-free lifestyle by choice, the stigma remains real. And no, that's not an illusion. New research indicates that judgement towards those who don't want kids is real, and that it's driven not necessarily by misunderstanding or "live and let live" impulses but by something different: moral indignation.
This isn't how we're supposed to treat our child-free sisters. Surely feminism is nearly at the point where human women no longer have to be seen as incomplete, selfish, weird, or unnatural? Not so fast, apparently. Women who choose not to have kids aren't imagining it; they're genuinely not being given the same treatment as those who did, because of our ideas about womanhood and the necessity of children to adult female fulfillment. Let's unpack this a bit.