Want To Run For Office? This Crucial New Book Will Help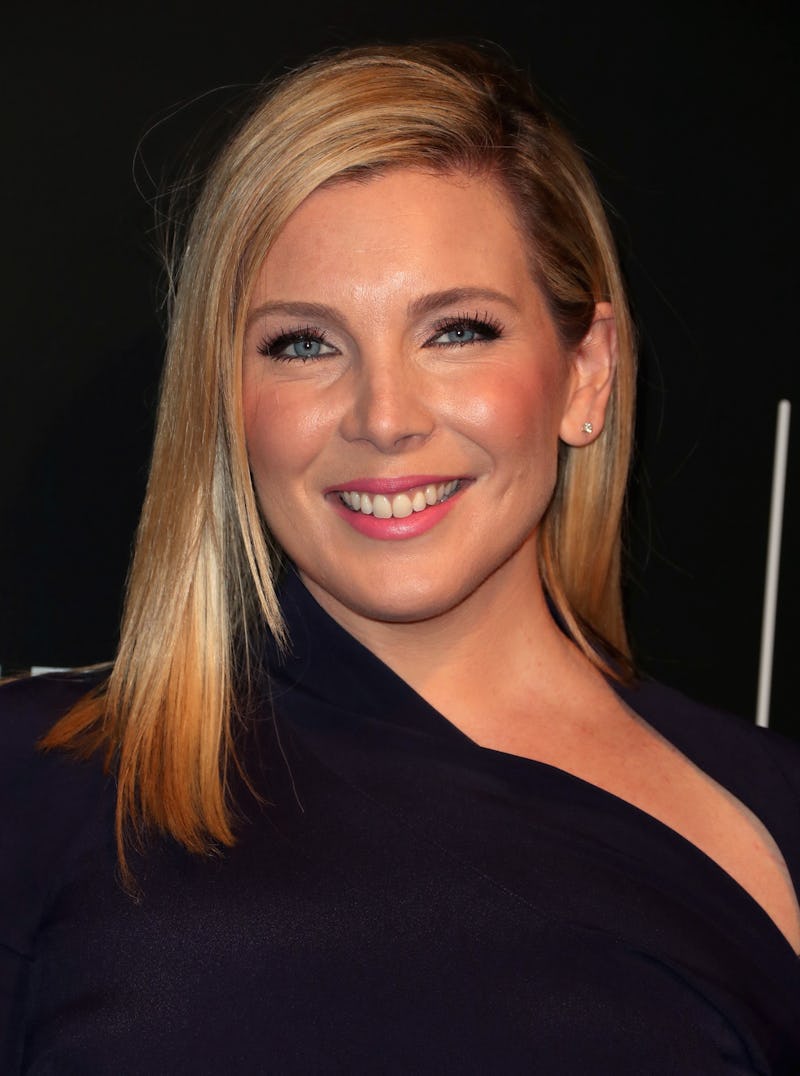 Frederick M. Brown/Getty Images Entertainment/Getty Images
On Grace and Frankie, she doesn't take anybody's nonsense, and it seems that this might be a case of art reflecting life — as June Diane Raphael is writing a book to help women run for office. The book will be called The Badass Woman's Guide to Running for Office and Changing the World, which sounds exactly like something Raphael's character Brianna would say.
Raphael is collaborating on the book with Kate Black, the chief of staff at Emily's List, an American political action committee that aims to help elect pro-choice Democratic female candidates to office — so between them, they've definitely got a ton of advice worth hearing.
Raphael told People that she decided to write the book "because women represent less than 20% of Congress and less than 25% of state legislatures," despite the fact that women make up over half the population. "We can't look at another photo of a bunch of older white dudes making decisions about women," Raphael continued, saying that her and Kate Black "both truly believe we need our government to reflect the actual population."
Raphael is no stranger to political involvement; after the November 8 election, she collaborated with other celebrities, such as Sarah Silverman, on the Big Hundred Instagram campaign, which aimed to give followers "bite-sized" ways to make a difference during the first 100 days of the new administration. This book has the potential to make an even more positive impact.
The Badass Woman's Guide to Running for Office and Changing the World is due to be released in 2019 as a comprehensive workbook that will include everything a woman needs to know in order to run for office — on a local, state, or federal level.