Justin Bieber Is Officially Back On Instagram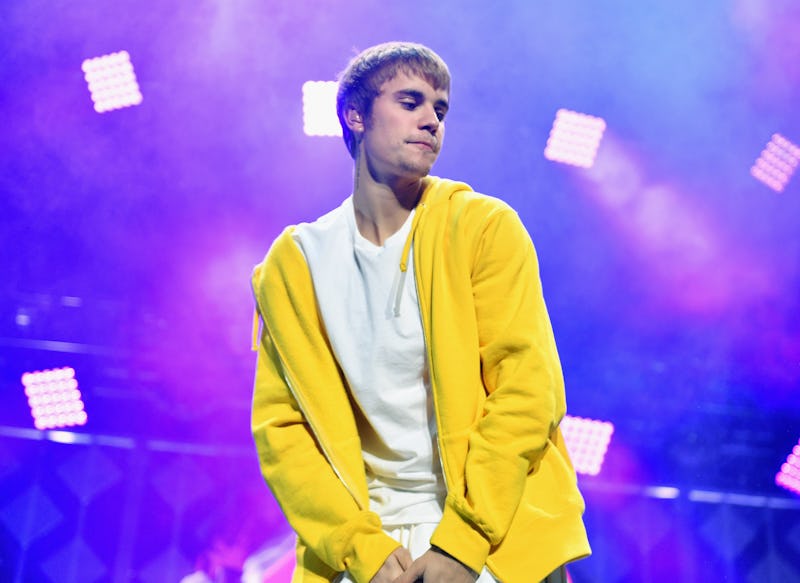 Mike Windle/Getty Images Entertainment/Getty Images
He's baaack. That's right, people — the Biebs is officially back and you apparently have a certain cell phone carrier to thank for his big return. The word is that Justin Bieber returned to Instagram on Friday, Feb. 3, sharing a post that plugs his new gig as a spokesperson for T-Mobile.
You may recall Bieber taking a social media hiatus in back in August 2016 after a rumored fling with Sofia Richie sparked a full-on IG spat between Bieber and ex-girlfriend Selena Gomez. Gomez reportedly got annoyed at the 22-year-old recording artist for shunning his "Beliebers" when they began making negative comments under his pics with Richie. Following the big fuss with Gomez, Biebs issued a few warnings to fans, and later shut down his Instagram account for what literally felt like forever — until now, that is.
As part of T-Mobile's brand new Super Bowl campaign, the former teeny bopper-turned-rebel has returned to the social mediasphere, after a lengthy five-month intermission, appearing in a commercial alongside New England Patriot star, Rob Gronkowski, and former NFL wide receiver, Terrell Owens, serving up a few laughs as the brand's "celebration expert."
T-Mobile is taking total credit for the resurgence, explaining that they granted a wish Bieber tweeted out last year of wanting to appear in a Super Bowl ad, as well as the wishes of legions of Bieber fans, both far and wide.
Check out a snippet of the "Sorry" singer's most recent starring role:
Needless to say, T-Mobile is pretty proud of themselves for the "Never Say Never" performer's internet resurrection, perhaps their new campaign will actually encourage Beliebers to make #UnlimitedMoves over to their network.
Note to fans: Don't stop Beliebin'.