Justin Long Is Joining 'The Conners' In A Role That Could Mean A New Romance For Darlene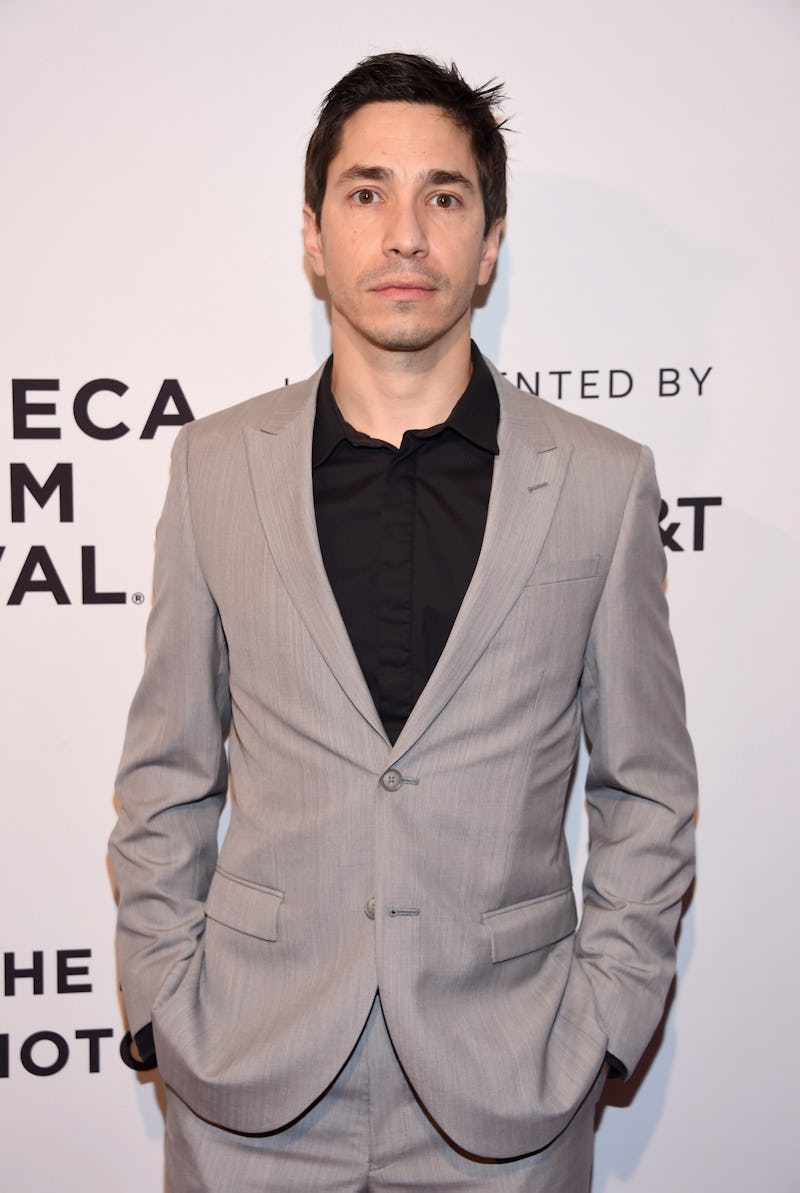 Dimitrios Kambouris/Getty Images Entertainment/Getty Images
It looks like at least one of the Conner sisters will be getting a new love interest this year. As reported by TVLine, Justin Long will play Darlene's new boyfriend on The Conners. His character, Neil, will be appearing on a recurring basis throughout the spin-off's first season. So far, details on how Neil and Darlene meet aren't available, but the news of Long joining the series comes just a little over a week after TVLine reported that Johnny Galecki will return as Darlene's ex-husband, David, for at least one episode.
Long is just the latest celebrity to book a visit to Lanford this season. It seems Galecki's David won't be visiting alone as he did in the first iteration of the reboot, this time his girlfriend Blue will join him, with the character being played by none other than Juliette Lewis. Additionally, TVLine reports that Steve Zahn will appear in the Halloween episode as a love interest for Jackie, and he may have a few secrets that she would rather not know about.
In light of Roseanne Barr's claim that her character will be killed off via an opioid overdose (a claim ABC has not confirmed), the show may have its hands full balancing lighter stories with the Conner family dealing with the loss of their matriarch. A recent promo seemed to suggest that the family is focusing on moving forward, as Jackie and Darlene are seen discussing how to handle the coming holidays, presumably in the aftermath of Roseanne's death.
Fans will just have to wait until the Tuesday, Oct. 16 premiere to find out what happens to the character of Roseanne for sure, but with each new casting addition, a better picture of how The Conners will come together seems to form. It seems that the show will still be telling stories about a working class family, but they'll also be struggling with a major loss.
Despite this, the news that Darlene and Jackie will both be dating again is heartening. The addition of Long's Neil feels like a significant step forward for Darlene, who spent so much of last season floundering. Her character returned home without a job and with her two kids to care for. She had a lot to figure out, but if the first promo is any indication of what's to come, it looks like Darlene might be stepping up for her family members in a major way.
Seeing her character take a chance on love, provide a sounding board for her siblings, support her dad, and find her own path could be incredibly rewarding. No matter how big or small a role he plays in that journey, it's surely going to be fun to have Long along for the ride. Thanks to his roles in shows like New Girl and Mom, the actor is no stranger to playing the comedic boyfriend.
The promise of seeing Long and Sara Gilbert act opposite one another is just one more reason to be excited about The Conners. It feels like the Conner family still has plenty of stories left to tell, and exploring Darlene's dating life could be an intriguing place to start.