JWoww's New Interview About Her Son's Developmental Journey Will Make You Cry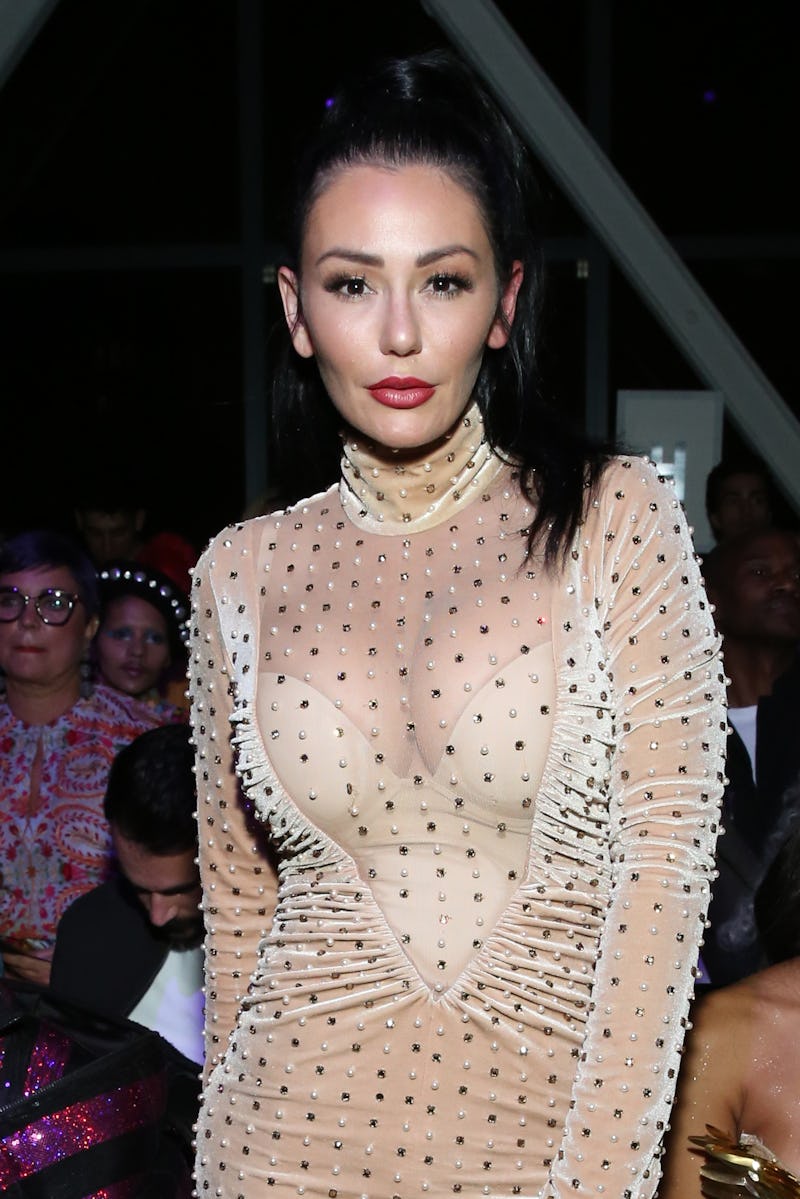 Monica Schipper/Getty Images Entertainment/Getty Images
Jersey Shore's JWoww has been very open when it comes to her family. In a recent interview with Today, Jenni "JWoww" Farley opened up about her son's developmental struggles, a matter that she's been vocal about for some time now.
In the interview, which was published on Oct. 10, JWoww described how she originally realized there was a problem with her young son, Greyson, when she was in the middle of filming her series, Moms With Attitude, with her Jersey Shore co-star Nicole "Snooki" Polizzi, in which they would detail their children's developmental updates. In her interview with Today, she said that her child, who is now two years old, still does not speak and has trouble understanding others when they speak to him.
When she broached the subject with her estranged husband Roger Mathews (the couple recently split in September), she was not met with the support that she wanted. She said:
"Roger could have... not to say care less but he's like 'He's perfect. He's gonna be fine. This is no big deal.' So in that aspect I felt very alone 'cause I felt like the only parent being like, 'Am I bad wanting to get him help 'cause Roger's not concerned?'
As of right now, Greyson does not have a formal diagnosis. But, JWoww remains dedicated to doing everything possible to help her son, which includes taking him to therapy during the week, altering his diet, and even learning sign language.
At first, the reality star admitted that she did not wish to share Greyson's journey with the world. However, that changed in the Season 2 premiere of Jersey Shore: Family Vacation, in which she opened up about the issue, as Entertainment Tonight noted. Ever since she did, she's been met with a ton of support, especially from those who are also experiencing this struggle with their children.
JWoww noted in the interview that there should be a much more open dialogue surrounding these developmental issues, so that others don't feel so alone. She said, in regards to supporting other parents whose children have such issues, "I want to help that mom. We should be helping these parents, embracing them. And my son, to me, is perfect. He just can't speak."
As previously mentioned, JWoww first opened up about her son's developmental struggles on an August episode of Jersey Shore: Family Vacation, per ET, in which she revealed that her child "isn't speaking" yet and that he's going to therapy to help the issue. Following the episode, she posted an Instagram tribute to her son on Aug. 24, where she further discussed the issue and thanked her followers for their support. "To everyone that tuned into @jerseyshore last night and messaged, commented etc about @greysonmathews with similar stories or just showing love I can't thank you enough. As a mother, I will go to the moon and back for my kids... no question," she wrote.
Since opening up about her son's developmental issues on Jersey Shore: Family Vacation, JWoww has remained open with her followers about the journey she's currently on in which her son's health is, naturally, her #1 priority.