Kanye's Reportedly Making Music On A Mountain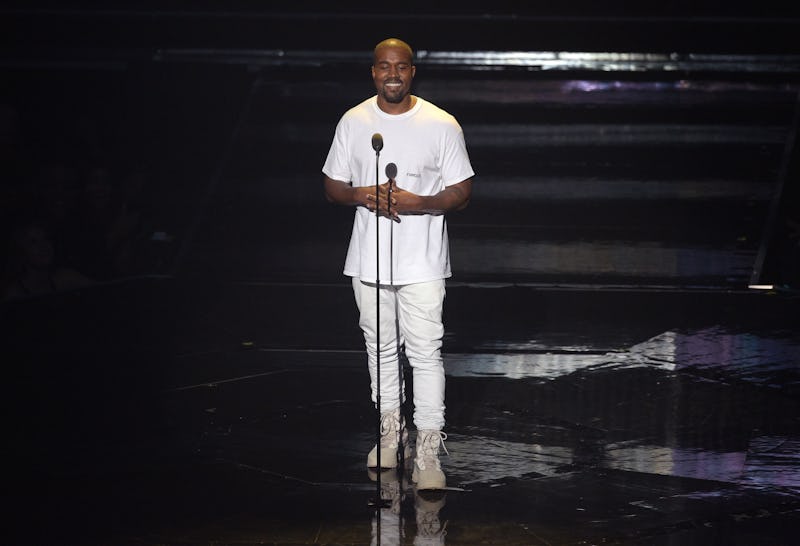 Jason Kempin/Getty Images Entertainment/Getty Images
Kanye West has reportedly gone to the Cowboy State for some rest, relaxation, and writing. According to TMZ, West is currently working on a new album in Wyoming. Er, to quote TMZ, he is apparently "holed up in a Wyoming retreat at the top of a mountain to find his inspiration." Well, that sure sounds like a dream. TMZ added that the "All of the Lights" rapper has been there twice in the last few weeks. Again, I can't blame Ye; Wyoming is a majestic place.
Now, when I first heard West has decided to mine Wyoming for creativity diamonds, a single question crept into my brain: Will American bison be part of the album?
A few things to consider:
The American bison is the state mammal of Wyoming.
The American bison is the star of the Wyoming state flag.
And as of 2016, the American bison is the national mammal.
The American bison is a big deal.
Some might say the American bison pops a wheelie on the Zeitgeist.
Additionally, the American bison's grunt is great.
Seriously, listen to this. Just fantastic.
Maybe my googling fell short, but I cannot find any pop songs that feature the grunt of an American bison.
If West sprinkled some guttural American bison brays throughout his album, it could be something fresh and cool.
I mean, whatever he does will be fresh and cool (we're talking about Yeezus here), but can you imagine an Auto-Tuned bison grunt?
Yep, one of the most talented and envelope-pushing musicians of our time is reportedly toiling away at a new album atop a mountain in Wyoming, and I am over here listening to the call of the bison.
Clearly, my priorities do not need recalibration.