Kanye West Has A New Reason To Celebrate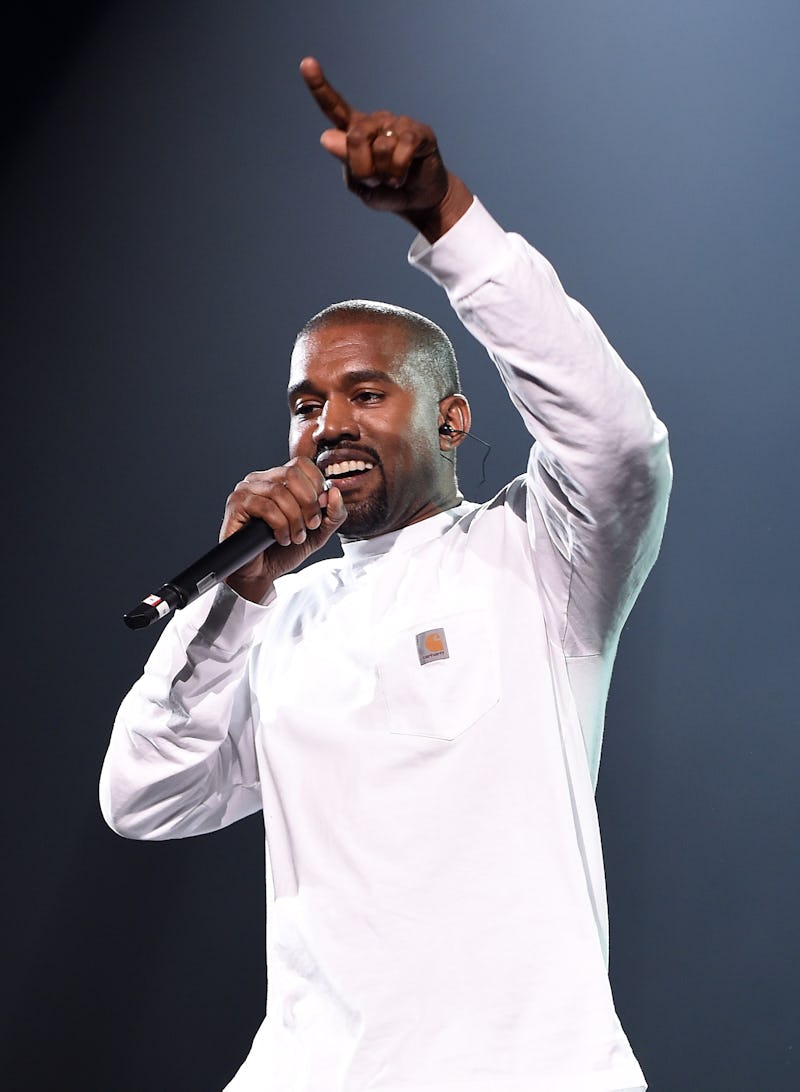 Dimitrios Kambouris/Getty Images Entertainment/Getty Images
Just like his lyrics say, Kanye West is on an ultralight beam. Kanye's The Life of Pablo just made history, as it became the first streaming-only album to go platinum, according to Entertainment Weekly
Yeezy's eighth studio album, TLOP — which was widely considered to be one of the best album's of 2016 — has cemented its place in the history books as the first body of work offered solely in the digital format to meet this coveted status. The album was the 39-year-old rapper's first album to be streaming-only, with no physical CD or vinyl records sold. It was recently certified by the Recording Industry Association of America, giving 'Ye yet another reason to remind us all that he may be the "creative genius" that he's been bragging about all along.
According to a press release, the RIAA recently revamped its album award methodology to include the modern advances of streaming. In the traditional model, albums would have to sell 1 million units to reach this celebrated achievement of platinum status. However, with the updated method of calculation, 1,500 audio or video song streams now qualify as the equivalent of one album sale, meaning that Kanye's latest album has been streamed more than 1.5 billion times since its release in February 2016. Damn, that's certainly a lot of streams.
I mean, The Life of Pablo did spawn some pretty major hits like, "Fade," "Famous," and "Ultralight Beam," but who knew it was "1 billion streams" big? Maybe Kanye is a bit of a genius after all. Because if I'm being totally honest here, amassing over a billion spins is a remarkable feat.
I suppose his widely attended Saint Pablo tour may have helped boost album sales a bit, despite being canceled in late November 2016, due to the entertainer's hospitalization for exhaustion following a string of public outbursts and his wife Kim Kardashian's devastating Paris robbery.
Nonetheless, the father of two has managed to continue showcasing his greatness, ultimately paving the way for others to follow, including his own protégé and fellow Chicagoan, Chance The Rapper. Chance and his mixtape, Coloring Book, made history in a similar fashion, taking home the first Grammy Award for a streaming-only album.
I'm sure this new honor means so much to Kanye. I know a lot of people sometimes can't handle the hip-hop superstar's perceived narcissism. But I have to admit, I can't wait to have him back on the scene, reminding the entire world that "Yeezy taught 'em." Congrats, Kanye!