Karamo Is Standing Up For Deaf & HoH 'Queer Eye' Fans, As If You Needed Another Reason To Love Him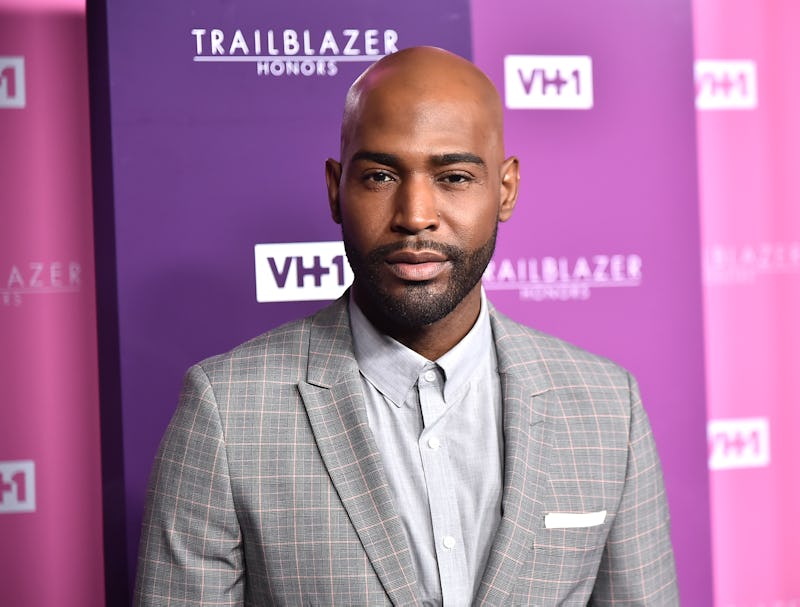 Theo Wargo/Getty Images Entertainment/Getty Images
Karamo Brown and his Queer Eye co-stars have said that future seasons of the show would strive to be more inclusive, and they meant it. On Wednesday night, Brown said he would stand up for viewers who are deaf and hard of hearing after some fans voiced complaints online about the show's captions, which are censored and differ at some points from the spoken dialogue.
UPDATE: Netflix responded on Twitter, noting that, while they do censor some profanity on their unscripted series, they realized some dialogue was missing from the captions and that they would fix the issue. Brown also acknowledged their response, tweeting, "This makes me happy. Another reason I love working for @netflix".
EARLIER: Queer Eye's "culture expert" was alerted to the issue on Twitter, where activists voiced their displeasure with how Netflix does their subtitles and closed captioning. Some fans noted that, while the show already bleeps-out profanity, in the captions those words are replaced entirely, and in other cases phrases are shortened or altered, which, they argued, changes the experience for viewers who are deaf or hard of hearing. "I really wish @netflix captions for #QueerEye2 weren't bleeping profanity AND changing the profanity used in the captions. It's really not awesome," tweeted writer Ace Ratcliff on Tuesday, June 26.
Brown, the Netflix hit's culture expert and de facto life coach, responded late the next day, voicing his distress at reading the responses and comments. In his response, he vowed to advocate on their behalf, saying he would bring up the issue directly to Netflix. "Reading everyone's comments breaks my heart," Brown tweeted. "I don't know how much power I have but know, the next time I'm at Netflix I'm going to bring up this issue internally & wont stop until something changes."
He added, "Deaf & HOH people should have the same experience as everyone else!"
This isn't the first time Brown has expressed his support for people who are deaf or hard of hearing. In a June interview with The Hollywood Reporter, Brown said he would like to feature people with disabilities on future seasons of Queer Eye — which also stars Jonathan Van Ness, Antoni Porowski, Bobby Berk, and Tan France — telling the publication, "I really want to keep pushing the boundary of people we are helping because there are so many people who don't feel seen."
And back in April he posted a video on Twitter letting his followers know that going forward his videos would feature captions in an effort to make them more accessible. He said,
"All of my friends with disabilities live this dual existence where they're happy but there's also a lot of things that are not accessible to them, so I am making a shift with myself. As you can see, I've downloaded an app that is converting my words into text. I'm doing it for my friends who are deaf or hard of hearing."
Brown clarified, "No, I'm not trying to imply that deaf people are disabled. What I'm trying to say is, this is something that I've never thought about as I posted one million and one videos, so I'm trying to make a small shift in my life so I can support others." Brown also encouraged his followers to make similar changes in their lives in an effort to bring about widespread progress.
Brown and his castmates have championed inclusivity on their show, and while the first season of Queer Eye only featured only cisgender men, Season 2 included the show's first female "Hero" (what they call their contestants or subjects) as well as their first transgender mentee, a trans man named Skyler. Brown told Entertainment Weekly in May that he hoped the episode would cultivate compassion and break down barriers, saying,
"I think as a culture, people need to get away from the bathroom stuff and realize that these are just human beings trying to live their lives, and it's something that we all take for granted. Hearing Skyler, the first time I got to talk to him, say, 'I tried to get my license several times.' Think about if you were just trying to go to the airport, and you could not get on [the plane] because your license said something different. It's just about people living a comfortable, protected, respected life."
Queer Eye's second season may have broken down some barriers, but Brown's work is far from done. Hopefully, future seasons will not only continue to feature more diverse heroes, but also encourage Netflix to make tangible changes to their platform to make shows like Queer Eye more accessible to all viewers.