Karen Handel Wins Georgia's Special Election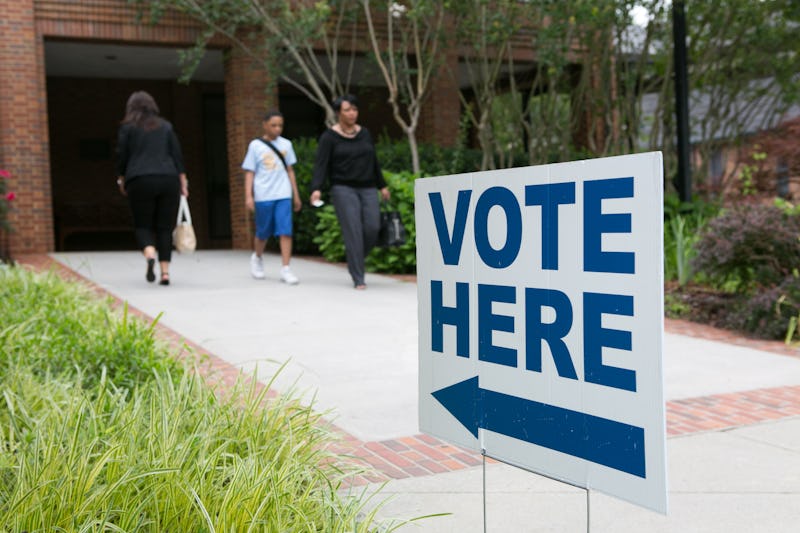 Jessica McGowan/Getty Images News/Getty Images
After months of campaigning, it's finally over: Karen Handel has won the Georgia special election for the 6th Congressional District, and will head to Washington, D.C. to join the House of Representatives. The race between Handel and Democratic opponent Jon Ossoff ultimately became a proxy battle for much larger forces, with millions of dollars pouring into what ultimately became the most expensive House race in American history.
Handel's win could have significant implications for how the two parties plan out the next year in advance of the 2018 midterm elections, given what it says about their relative strengths.
Her victory marks yet another GOP win, despite a political climate widely perceived to be favorable to progressives and Democrats. In special elections in Kansas and Montana, candidates James Thompson and Rob Quist, both Democrats in the Bernie Sanders mold, outperformed expectations but still fell comfortably short of upset victories.
The Georgia special election result could be consequential for the fate of the GOP's Obamacare replacement bill, the American Health Care Act. Recently polling at a dismal 21 percent approval, it's a deeply unpopular bill, which is especially relevant given the enormous impact it would have on the American health care system. Ossoff made support for Obamacare and opposition to the GOP bill a cornerstone of his campaign, and still lost narrowly. As such, this result could embolden its Republican supporters in both the House and Senate.
The Georgia result came on the same day that voters in South Carolina's 5th Congressional District headed to the polls to pick a replacement for former Rep. Mick Mulvaney, who was brought into the Trump cabinet as director of the Office of Budget Management. The Georgia race was held to replace former representative Tom Price, who Trump picked to head up the Department of Health and Human Services, and who was confirmed despite ethical scrutiny.
The conclusion of the two races marks the end of a busy 2017 special election season — from here on out, there won't be a congressional general election until the fall. On Nov. 7, voters in Utah's 3rd Congressional District will fill the seat of departing Rep. Jason Chaffetz, while on Dec. 12 in Alabama, voters will pick a replacement for former senator and current attorney general Jeff Sessions. Both states, needless to say, are about as safe for the GOP as it gets.
There's not going to be much electoral drama from now until the 2018 midterms, meaning the Democrats will have a long 17 months to reflect on what went wrong, and how they ended up losing this special election despite so much enthusiasm and activism.