Could Karlie Kloss Run For President?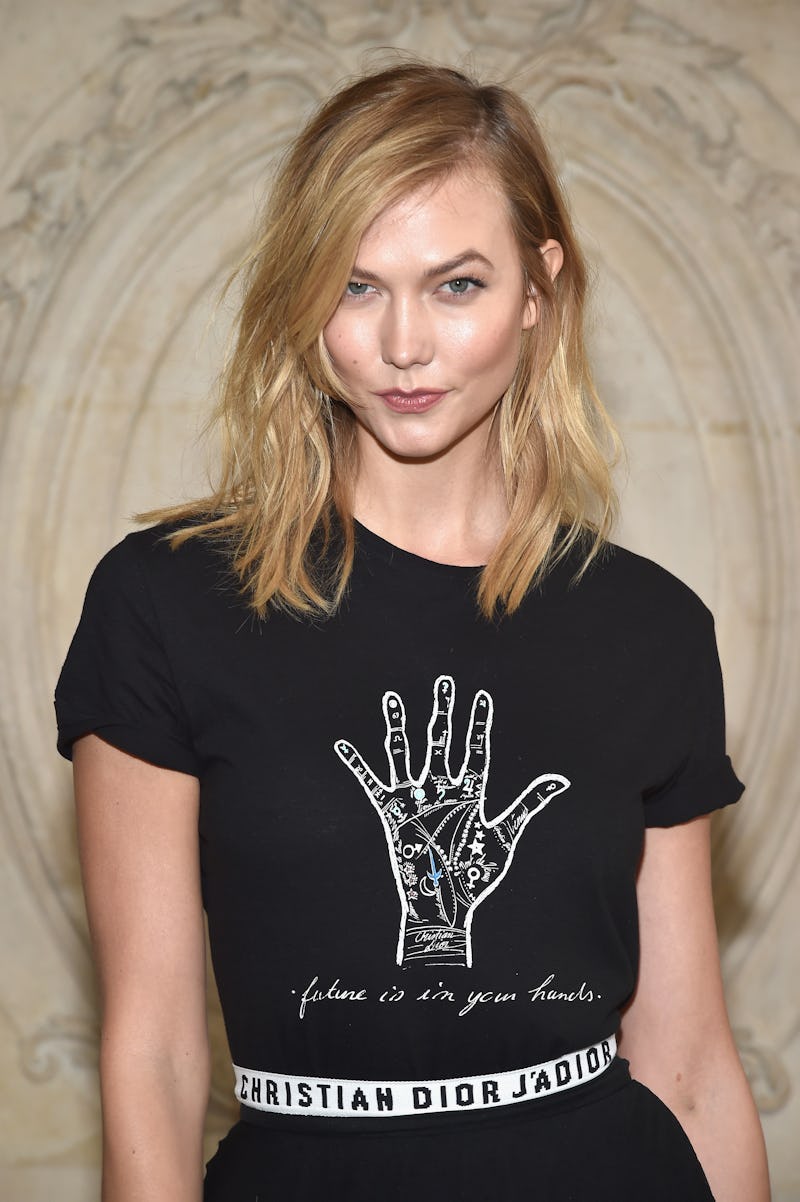 Pascal Le Segretain/Getty Images Entertainment/Getty Images
Karlie Kloss is living proof that if you put your mind to something, you can achieve it. In an interview with InStyle, she opened up about the Target shoes and Macy's dress she wore to the Calvin Klein casting call that lead her to fame. She's certainly come a long way since then, and she's still got big plans for the future. Karlie Kloss might run for president, or at least, she's not completely ruling it out, she told InStyle.
For now, she's modeling, expanding her tech initiative, Kode with Klossy, and taking a feminist studies class at NYU. She's a great example of a woman who really goes after what she deems important. She mentions to the magazine, "Having women in leadership positions is so important. Hopefully it will happen in the White House someday." And yes, that would definitely be great to see. But, does Kloss herself have goals of being in the White House eventually? To this she responded, "Never say never, right?"
The "never say never" is a good motto for anyone to live by. We shouldn't tell ourselves something "will never happen" or limit opportunities for ourselves, and Kloss gets that. So, Kloss' response clearly isn't a definitive answer, she's not saying no to any possibilities. For now, she's is working to empower women outside of the White House, most notably through her Kode with Klossy program.
She told InStyle that Kode with Klossy got its start after she became interested in code and decided to take a coding class for herself. Since taking the course, she's founded a company that's inspiring other young girls to take explore their interest in coding and technology.
Kode with Klossy offers coding camps during the summers and awards scholarships to women in the field.
While it's not surprising that Kloss, like many people, hopes to see a woman leading the country one day, she currently has no political experience herself. Still, some fans have been (perhaps jokingly) encouraging a presidential run for the model for awhile now.
Fans of the model seem to pretty into the idea of seeing Kloss run for president.
Is that something you could vote for?
She's not the first celebrity to potentially have political plans, either.
Will America ever see a Kloss for president campaign? Never say never, right? Come to think of it, that would be a pretty cool bumper sticker. Just sayin'.