The Epic Way Kate Dealt With Her Split From William Will Have You Screaming SAME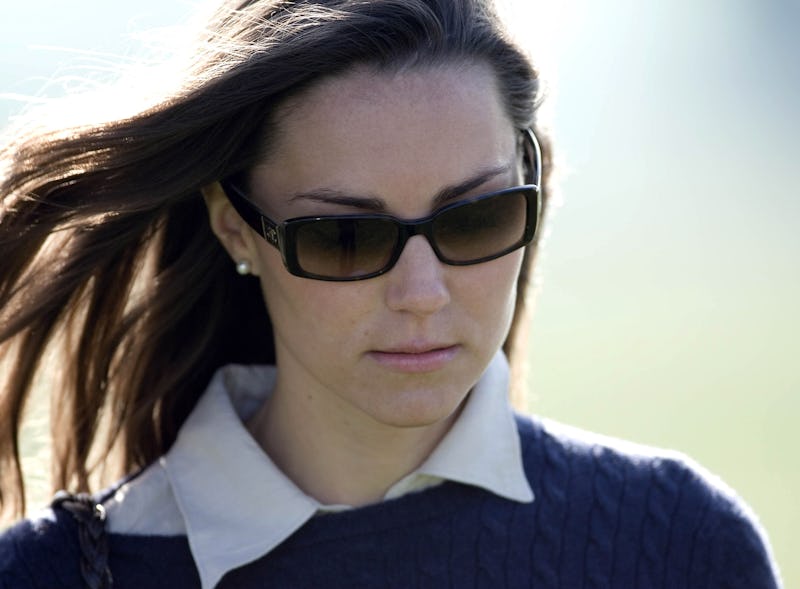 David Hartley/Shutterstock
Everyone handles breakups differently. Some hole up with Netflix and a giant tub of Ben & Jerry's, some scrub their social media of even the faintest trace of their former partner. And if you're Kate Middleton, you give mum a ring and spend a much-needed few days away. It turns out that when Prince William and Kate Middleton (temporarily) split back in 2007, the future Duchess of Cambridge went as far as to escape the country with her mother Carole Middleton. Kate Middleton's breakup trip to Dublin was widely publicised at the time, however publications like the The Irish Times didn't realise that she and Prince William were allegedly broken up in their reporting. Today however, The Express has claimed that her Irish getaway "took place just weeks after the split and before the media was made aware" - meaning she was flying solo while visiting the Emerald isle.
Back in 2007, The Irish Times revealed that Kate Middleton had touched down in Dublin with her mother with a big group of pals. While she may have become accustomed to the finer things in life while dating Prince William, she went super low-key for her getaway and hopped on an Aer Lingus flight before checking into an affordable hotel according to The Irish Independent.
It turns out that Kate wasn't just staging a great escape, as she was actually in town to support her family friend Gemma Billington; a Kerry artist holding her very first solo exhibition at the Urban Retreat Gallery. According to The Irish Independent, Kate had actually attended the same school as Billington's children and the artist is "good friends with Kate's mother."
While Kate was widely photographed at the event, the Irish Times revealed that she turned down offers to do interviews. TBH I get it: given that she was apparently broken up with Prince William at the time according to The Express, the last thing you want to do is rehash your relationship with a bunch of strangers.
The Irish Times revealed that she was photographed from "a discreet distance," and added that "requests for a few words were politely declined with the explanation that she doesn't do press interviews."
Following that, Express reported that Kate and her mum also visited the National Gallery of Ireland while they were abroad. It sounds like it was a refreshing break for Kate, who studied art history at St Andrews, and according to the Irish Times she was "delighted to find that she was largely unrecognised" while away.
It seems like the trip abroad only cemented Kate's friendship with the Irish artist, as Billington was in attendance at the royal wedding in 2011 according to The Express. She told The Irish Independent around the time of the break up, "Kate is a lovely girl who is just one of our kids who just happens to be going out with a boy called William who happens to be a prince. He's just a normal boy, really. Whoever you happen to be going out with, you have to take the rough with the smooth."
It wasn't long afterwards that Reuters officially confirmed that Kate and Wills had called it quits, which devastated many keen royalists at the time. However, the pair were later photographed looking awfully close at a Princess Diana tribute concert later that July by Hello! Magazine and it was rumoured the university sweethearts were back together. By 2010 they were engaged and were married in 2011 at Westminster Abbey. They have three children — Prince George, Princess Charlotte, and little Prince Louis.
During the couple's official engagement interview with ITV, Middleton opened up about the virtues of their short break. She said, "I think I at the time wasn't very happy about it, but actually it made me a stronger person."
"You find out things about yourself that maybe you hadn't realised, or I think you can get quite consumed by a relationship when you are younger," she continued, "and I really valued that time for me as well although I didn't think it at the time. Looking back on it."
Everybody needs space after a bad breakup and while Kate may have gone to more drastic lengths - i.e. literally leaving the country - it seems to have worked. Whether you wind up getting back together with your ex or not, having that time to reflect on what you want and what kind of person you want to become is crucially important. Big props to Kate for spreading that message.