Katy Perry's 2017 Met Gala Dress Is All Drama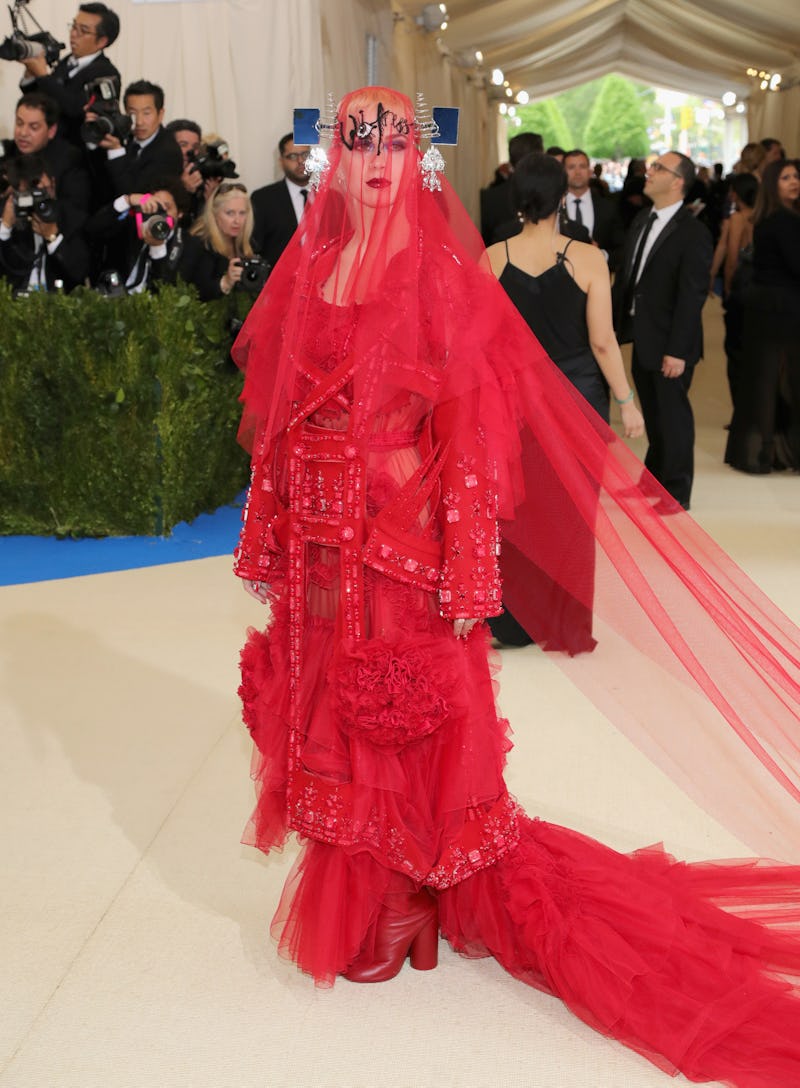 Neilson Barnard/Getty Images Entertainment/Getty Images
There's one thing we can all agree on. OK, two things. First, it's "GIF" with a G, and second, Katy Perry's taste in outfits skews extremely artistic. Which makes her a perfect match for the Met Gala, and makes Perry's 2017 Met Gala outfit an instant classic along with her best food-themed ensembles.
This year's Met Gala celebrates Comme des Garçons founder Rei Kawakubo, the first living designer to be featured since 1983. Perry's record of Met Gala attendance predates us here at Bustle, leaving it up to other folks to question whether or not her 2010 light-up dress was fab or a fail (it was a total win, BTW).
Last year's technology-inspired look was a memorable graffitied dress, paired with the night's true show-stealer: a spray paint can clutch. And in 2015, Perry sported a black dress dripping in gold for the Met's "China: Through the Looking Glass" theme. She certainly had fans ready to see how she'd interpret this year's theme, and her outfit didn't disappoint.
Following her outfit choices for past years, Perry's 2017 Met Gala outfit is dramatic, to say the least. Complete with a metal head piece, long veil, and intricately embellished jacket — all in a gorgeous shade of dark red, the look is pretty stunning. Check out Katy Perry's 2017 Met Gala look below!
Like I said, dramatic.
Woah.
There's a lot to take in here.