Warning: Katy Perry's 'GoT'Joke During The VMAs Will Make You Roll Your Eyes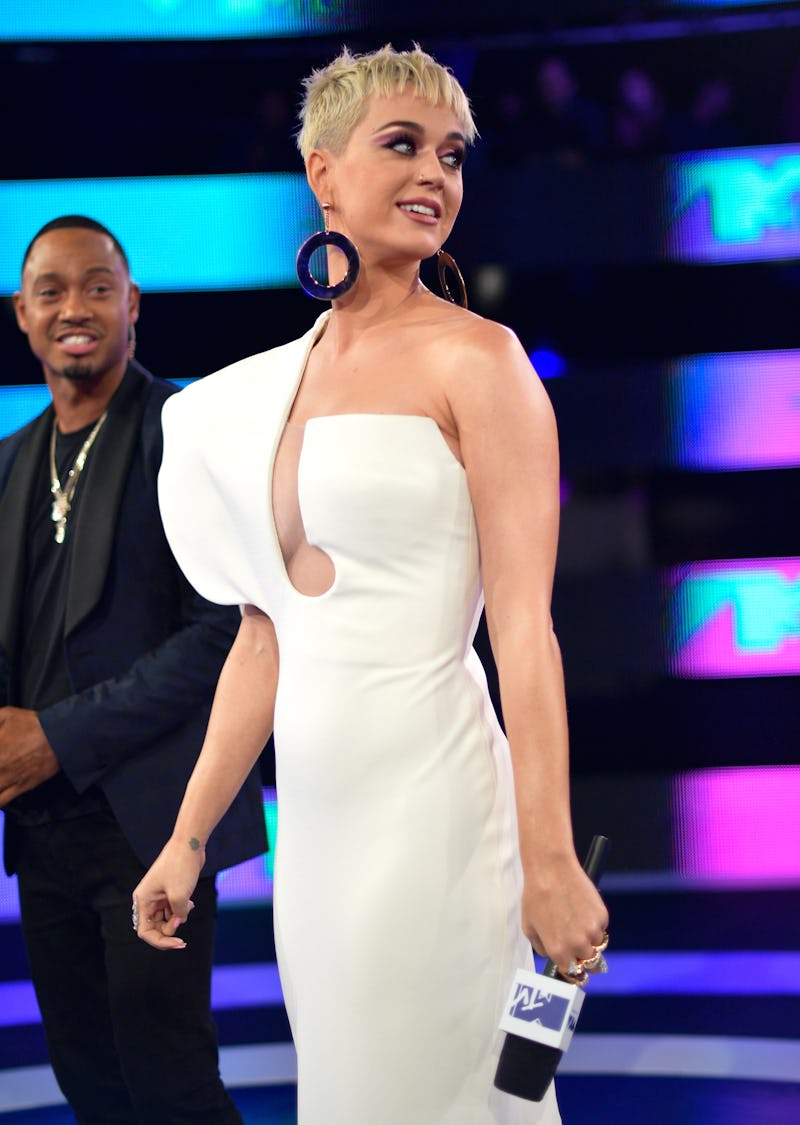 Matt Winkelmeyer/Getty Images Entertainment/Getty Images
There is so much television to watch nowadays that it's hard to decide what to tune into live. On the night of the 2017 VMAs, the Game of Thrones season finale also aired, so for many Game of Thrones fans, it was a no-brainer. But when they tuned back into VMAs after the finale ended, Katy Perry's silly Game of Thrones joke at the VMAs had to be painful for both those who had seen the finale and those who hadn't.
Game of Thrones is something that anyone who loves does not want spoilers about, so when Perry came out from the 10:30 p.m. ET commercial break dressed as Daenerys Targaryen, anyone who was watching the VMAs and waiting for Game of Thrones probably shut the television off.
Perry greeted everyone who was watching and told everyone who was just tuning in what had happened so far on the show — performances, awards, etc. She also conveniently left out mentioning Taylor Swift's video premiere (she called her "Ed Sheeran's friend"), and she held a dog dressed as a dragon while she was doing all of this. There were no Game of Thrones spoilers revealed (there would have been hell to pay), but I thought I heard the country let out a collective groan.
Perry is a talented performer, but man, if this VMAs hosting gig wasn't so extra. A lot of Perry's jokes fell flat (The Handmaid's Tale, for example), and I'm sure that no one who didn't see the Game of Thrones finale appreciated this one. You can't mess with people and their favorite shows, Perry! Don't you know that? It was made for easy laughs, but the singer got flamed for her Game Of Thrones costume appearance, showing that the only real Khaleesi is the one on HBO.