Katy Perry Created A Versatile Androgynous Perfume For All Genders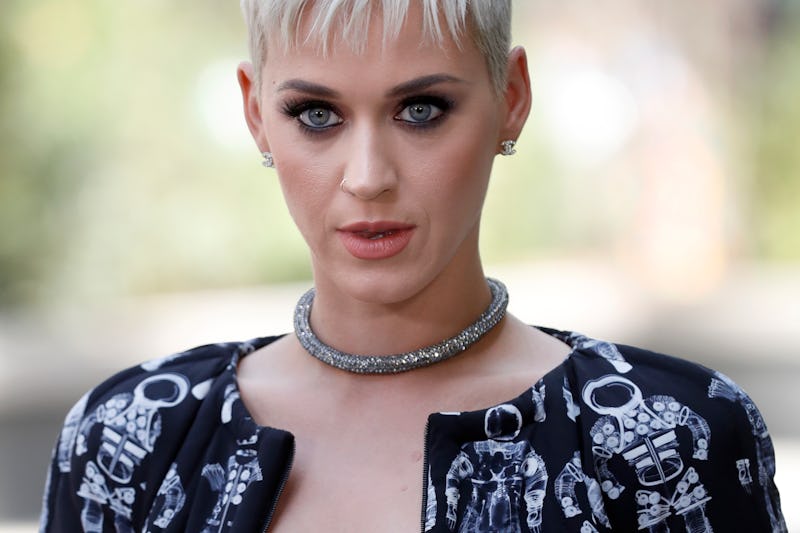 PATRICK KOVARIK/AFP/Getty Images
Katy Perry has built quite a perfume portfolio through the years, with plenty of cute and cat-inspired scents. But the singer has switched gears with her new fragrance, Katy Perry's Indi, which boasts 11 different musks and could be her most sophisto scent so far.
Perry is calling Indi "androgynous," rather than "unisex," as it suits her current look and mood. And it's also a reminder to all of us that perfume doesn't have any inherent gender.
"It's not [labeled as] a unisex fragrance, it's more of an androgynous fragrance, so anyone can wear it," Perry told Cosmo about Indi, admitting that the powdery aroma takes some inspo from Tom Ford's Black Orchid.
Indi is also moderately priced and widely accessible. It's available at Walgreens for $19.99.
Overall, it's a massive step forward for a mainstream star like Perry to have a gender inclusive fragrance. In fact, much of the marketing around Indi has celebrated inclusivity. Indi is promoted as for "you, me, everyone — because we're all different, together."
Perry also pointed to her own recent style transformation, which finds her rocking a super short and way sexy pixie, as part of her own efforts to flip the script of expected gender norms.
"I've been experimenting lately with more androgynous looks, not your typical feminine ones, and redefining what that means to me," Perry explained to Cosmo.
Perry also declared, "It's about not hiding behind all of the tricks that I used to hide up my sleeve as far as femininity goes, even though I still love to play and transform with makeup."
So, the singer is definitely doing her own thing and it extends beyond her personal style. She is offering fans, both casual and diehard, a fragrance that allows them to embrace their individuality. That's the true power of perfume.
It looks and sounds delish on all levels.
The bottle and packaging are simple and stark. It's perfect for anyone's vanity, regardless of gender.