Kelly Clarkson's Cancer Scare Story Is Intense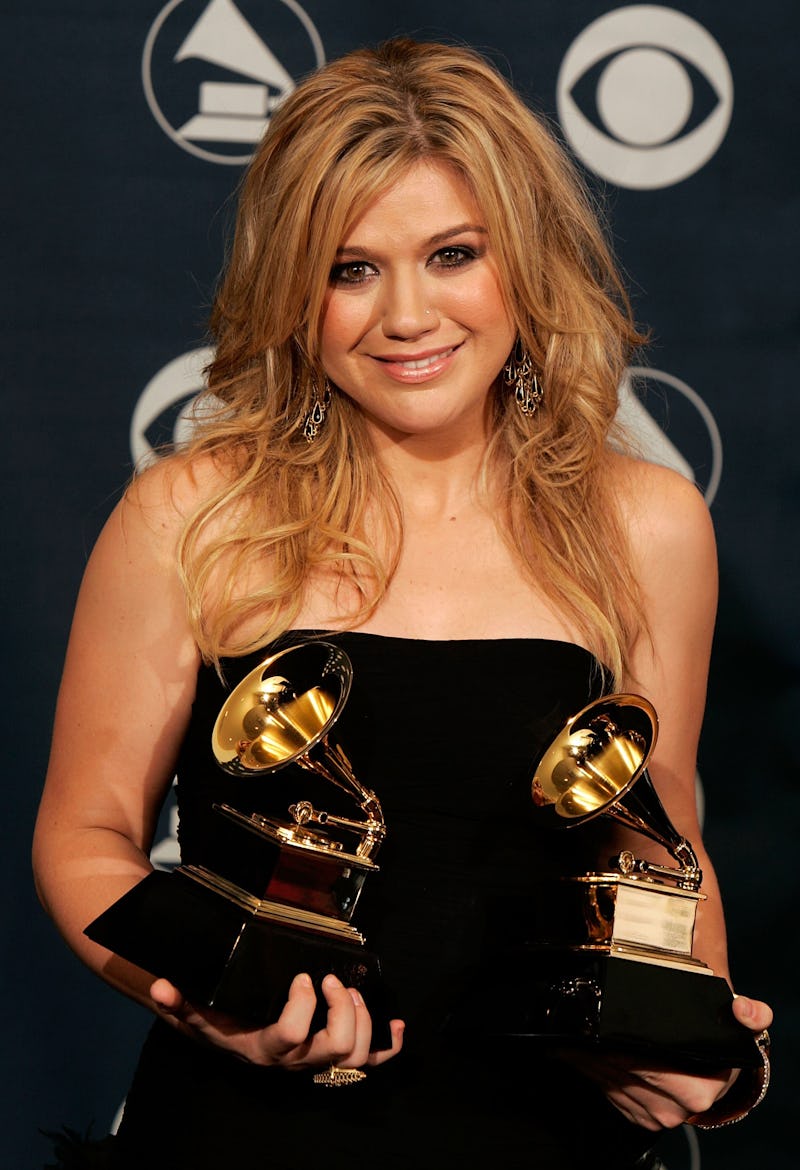 Kevin Winter/Getty Images Entertainment/Getty Images
During a interview on Billboard's Pop Shop Podcast that aired on Tuesday, Kelly Clarkson revealed that she was told she had "cancerous results" to a test the morning of the Grammy Awards in 2006. It was the first time that the original American Idol winner attended music's most prestigious award show, where she also performed. Clarkson explained that she spent the whole day crying, because who the eff wouldn't, and didn't realize her results were a misdiagnosis until the day after the ceremony.
When asked by podcast hosts Keith Caulfield and Katie Atkinson about her first time at the Grammy Awards, Clarkson confessed, "not to be a Debbie Downer, but I was told that morning that I had cancerous results."
Naturally, Clarkson said she spent the entire awards ceremony "freaking out":
"Here's the horrible part: I went the whole day crying. They redid my makeup, like, four times because I was like, 'Wow, so young.' I was just completely freaking out. Then when I won, I thought, 'Oh, my God. This is like God giving me one cool thing before something horrible happens.' But nobody knew, because obviously I didn't want to talk about it."
Clarkson won two awards that night, and her recent revelation totally gives you a new appreciation for her acceptance speeches. "I'm sorry I'm crying again on national television," she told the audience while accepting her second Grammy Award.
According to Clarkson, she didn't have time to visit her doctor that day because of her commitment to perform, but that she went in the next day and found out the misdiagnosis was due to a mix up:
"Who mixes up results? Why wouldn't you test again? It was very much a roller coaster ride, that day, for me. So, it's kind of unfortunate, but a lot of the moments got stolen from that mishap. But hey, I didn't have cancer!"
Clarkson is nominated for yet another Grammy Award this year for her song "Piece by Piece" in the Best Pop Solo Performance category. But apparently she isn't getting her hopes up. When asked about her chances of winning Clarkson said, "I'm against Adele and Beyoncé, so I don't foresee me winning." Whomp, whomp.