Kellyanne Conway's Husband Rips Into Trump's Travel Ban On Twitter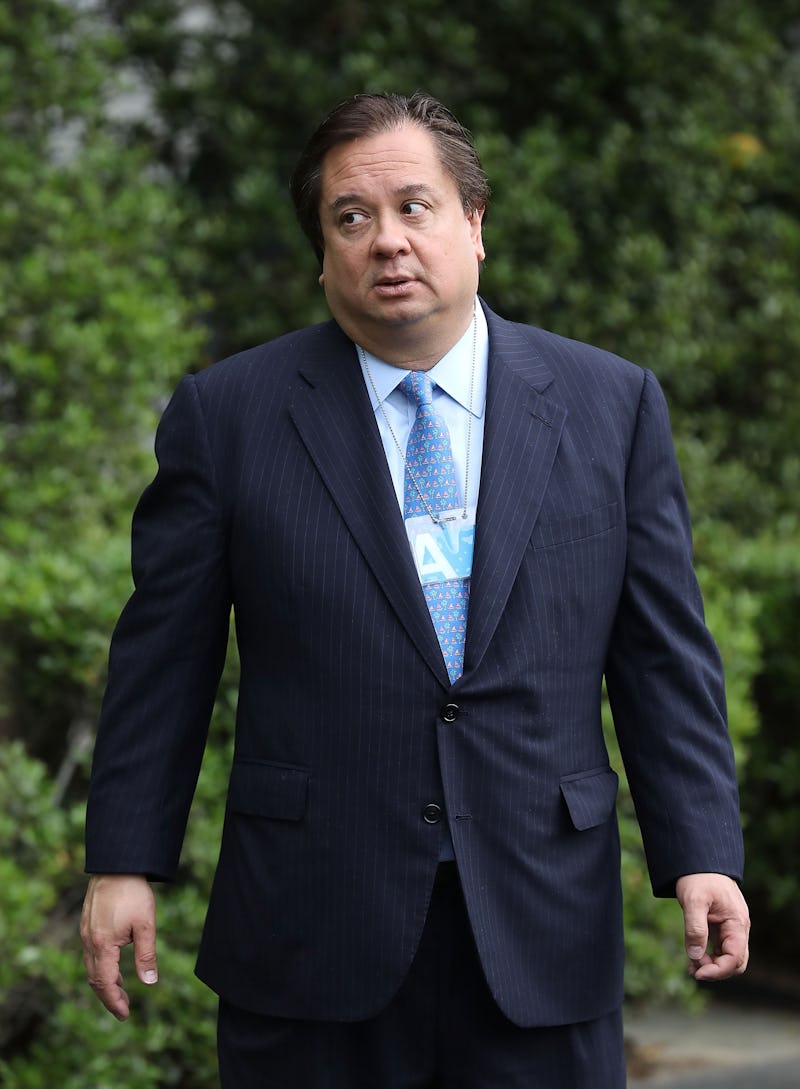 Chip Somodevilla/Getty Images News/Getty Images
Kellyanne Conway may have positioned herself as one of President Trump's fiercest aides, but that sentiment may not run in the family. On Monday, Conway's husband George schooled Trump on the travel ban on Twitter, criticizing his executive order which targets six Muslim-majority countries.
For those who don't know, George Conway is a lawyer at the New York firm Wachtell, Lipton, Rosen, & Katz. He was recently the subject of media reports over his decision to withdraw from consideration for the role of chief of the Justice Department's Civil Division. His reason for withdrawing, according to reports, was that it was "not the right time for me to leave the private sector."
George's Monday tweet was in reaction to Trump's own earlier that morning. Trump had griped, "The Justice Department should have stayed with the original travel ban, not the watered down, politically correct version submitted to the [Supreme Court]." George retweeted Trump and wrote, "These tweets may make some [people] feel better, but they certainly won't help [the] OSG get five votes in SCOTUS, which is actually matters. Sad."
The OSG, Office of the Solicitor General, concerns itself with arguing on behalf of the government in front of the Supreme Court. It needs a compelling case to win a certain number of votes in order to be heard in the Supreme Court. It's basically free legal advice for Trump. (It wasn't clear whether the account indeed belonged to George Conway until Washington Post's Matt Zapotosky confirmed it via an email.)
At this moment, Trump has not yet responded to Conway's retweet. Trump also confirmed on the social media platform that the executive order is indeed a travel ban. "People, the lawyers, and the courts can call it whatever they want, but I am calling it what we need and what it is, a travel ban!" He also sought a "much tougher version" of the order and tweeted, "In any event, we are extreme vetting people coming into the United States in order to help keep our country safe. The courts are slow and political!"
Twitter has proven to be Trump's preferred mode of communication. Whether it was before he became the president of the United States of America or directly after terrifying incidents of violence, Twitter seems to be Trump's favorite website for sharing his thoughts with a loyal and ever-present audience. It's like a constant and never-ending political rally, albeit one that, as Trump might forget, comes with consequences.