This Might Be Kendall Jenner's Weirdest Outfit Ever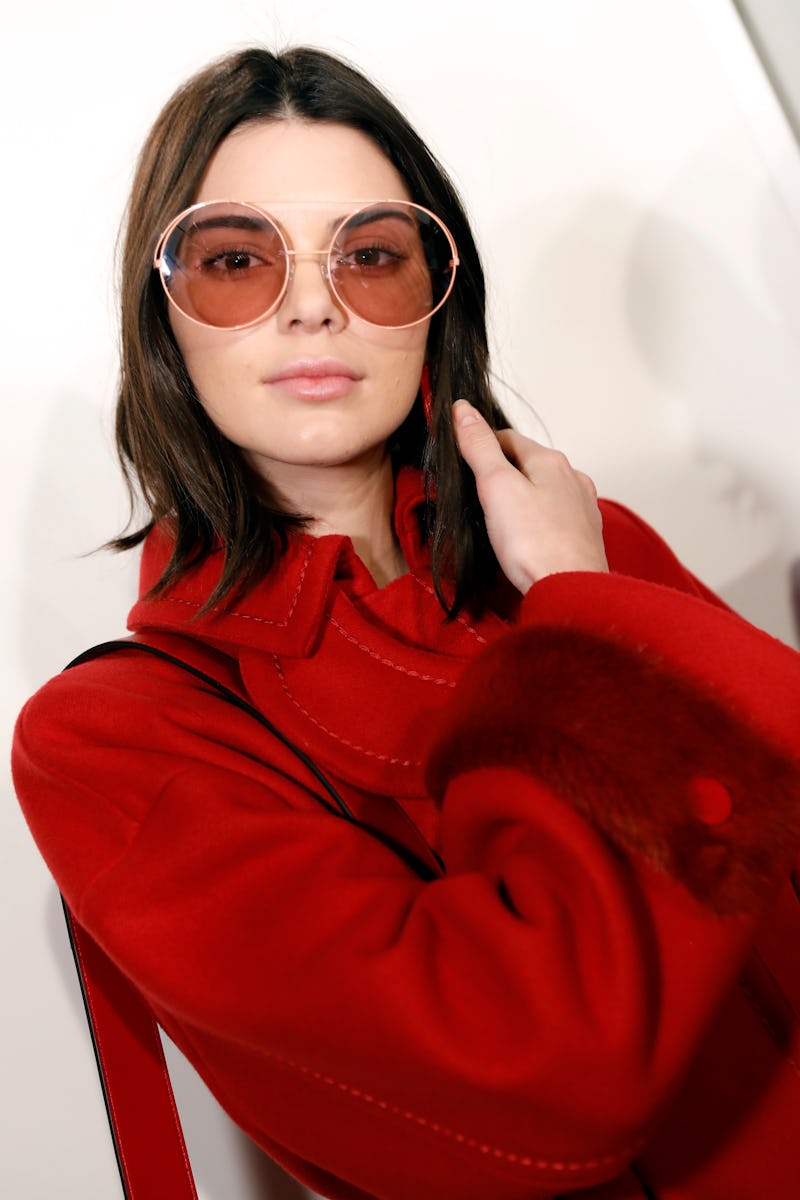 Tristan Fewings/Getty Images Entertainment/Getty Images
When it comes to staying up-to-date with the latest trends (and starting them) nobody does it quite like the Kardashian/Jenner clan. They've been known to sport some interesting looks, but Kendall Jenner's ankle-wrap shorts are so strange I'm not certain she'll be starting the latest fashion craze with this one, you guys. Kind of hard to believe, I know.
Jenner's top is classic and on-trend. Striped button downs never go out of style, after all. But from the waist down this ensemble starts to get weird. First, she started by tucking one side of the shirt into her shorts, and you can see the shirttail hanging below the shorts' hem. Now that's a style move I can get behind, but, just wait — it gets bizarre.
Along the sides of her shorts, there's a piece of fabric that runs down her legs and connects to a strap around her ankles. So, are these shorts or pants? They're honestly some kind of weird combination. She topped the look off with sneakers and oversized sunnies, and overall, the outfit has a very relaxed, fashion-forward feel. This is very different, but, like I said, I'm not convinced these attached ankle shorts are going to catch on.
Hmm, this look is... interesting?
People freaked out when these weird mom jeans became available to shop at Nordstom and Topshop.
Clear Knee Mom Jeans, $95, Nordstrom
So, who knows? With things like this on the market, maybe weird denim will be the trend everyone loves to hate this season.
Moto Tulle Pink Skirt, $68, Topshop
The bottoms Jenner's sporting certainly aren't the only wacky items you can find online.
Moto Tinsel Mom Shorts, $75, Topshop
Will different takes on classic jeans be the thing to wear? Honestly, only time will tell.
Mid-Rise Jeans With Sequins, $50, Zara
If odd denim pieces are about to take over the fashion scene, so far the score is Jenner — 1, Rest of the World — 0, as far as denim style points are concerned.
Hats off to Jenner... I guess?