Kendall Jenner Has A Crush On A Certain Country Singer & His Wife's Reaction Is Too Good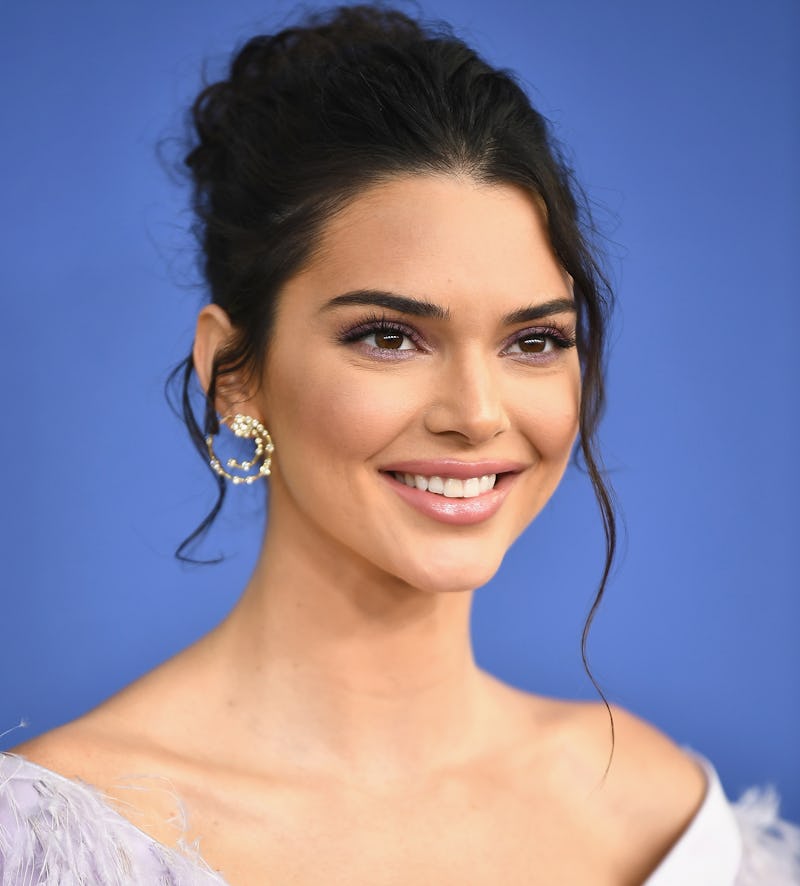 Dimitrios Kambouris/Getty Images Entertainment/Getty Images
Most people probably would not know how to react it if a Kardashian/Jenner family member openly crushed on their man. That's why it's so great that Kendall Jenner admitted she has a crush on Chris Stapleton, and his wife was a great sport about the confession. The supermodel attended the country music concert and documented the highlights in her Instagram Story, of course.
Among the photos and videos the reality TV offspring shared from the concert were two posts that said, "I love Chris Stapleton" and "Call Me." Some might be a little bit annoyed or offended if someone posted that about their significant other, let alone a famous person like Jenner, but the country singer's wife Morgane Stapleton is not most people. She actually follows Jenner, all of her sisters, and her mom Kris Jenner on social media. More likely than not, she saw Jenner's posts herself instead of reading about them in the media or getting screenshots from a friend.
Morgane actually ended up taking her own screenshots from Jenner's Instagram Story and wrote, "When @kendalljenner loves your husband & wants him to call her, but you also have strong love for said KarJenner..." If anything it has to feel pretty cool to have one of your favorite reality TV stars crushing on your husband and loving his music. Maybe Morgane will get to meet the supermodel and her famous family now that it's clear that she loves to keep up with the reality TV stars.
Plus, it's not as if Jenner is single, or at least that's not the rumor. Jenner was on a vacation with her sister Khloé Kardashian, Kardashian's boyfriend NBA player Tristan Thompson, and another basketball player, Ben Simmons— who appeared to be Jenner's date during the trip— just last week. Maybe the Stapletons, Jenner, and Simmons could go on a double date? That would be a super-fan's dream.
And clearly Morgane is a super-fan. Just check out the comments on her Instagram post. Someone wrote, "i wasn't kidding when i asked if he was going to call her" and Morgane responded with "right?" Even Morgane wants Chris to call Jenner. She probably would even ask him to call on speaker phone or to FaceTime the model with Morgan by his side.
Another Instagram user commented, "And also... you'd think she'd have better seats," something that other Instagram users were probably thinking as well. Morgane responded with a laughing tears emoji. If Chris does end up calling the Keeping up With the Kardashians cast member, then maybe he can hook her up with better seats... sitting beside Morgane.
Someone else commented, "i can't express how happy this made me" and Morgane responded with "SAME."
For anyone upset over Jenner's fangirl posts, Stapleton's wife is not at all upset, so why should they be? The Kardashian/Jenner family fan is downright thrilled, so why wouldn't anyone else be bothered? After keeping up with the Kardashians herself, it has to be pretty epic for Morgane to see that a family member is actually trying to keep up with her.