Why Kevin Hart's Latest Role Is Funny & Not Funny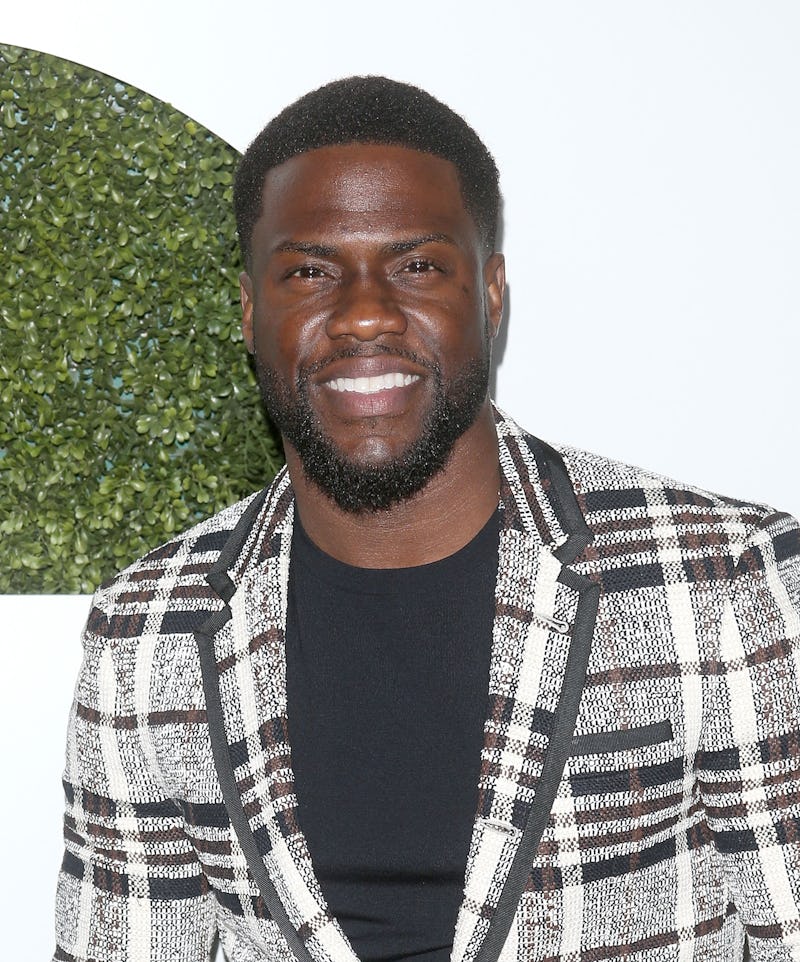 Jesse Grant/Getty Images Entertainment/Getty Images
Well, this is certainly a different approach to a history lesson. Kevin Hart – yep, you heard that correctly – Kevin Hart is about to school everybody on history. I know it may sound like a joke, because that's his thing, right? But this is seriously happening in. real. life. The 37-year-old comedian recently made the announcement that he will be sharing a "hysterical, but important" take on black history in his very own History Channel special.
According to TVLine, the newly green-lit project entitled, Kevin Hart Presents: The Black Man's Guide to History, is set to air in 2017 and will feature Hart re-enacting some of the lesser known stories of historical black figures. And while this should certainly be interesting to watch, I must admit that I'm totally here for the unconventional approach — especially if it works.
The two-hour special, which is also being executive-produced by the funny man himself, will reportedly begin with the comic finding his daughter upset after watching the movie 12 Years A Slave. Hart will then attempt to dispel the myth that black history is solely about slavery and oppression, as he begins to enlighten her young mind through re-enactments of historical moments in black culture. I mean, it definitely sounds like Hart could be on to something here, if he can actually get children (and adults) to learn through comedy by sharing a more light-hearted approach to history. I'm even going to go out on a limb and say that I kind of like the idea, if — and that's a big if — it's properly executed.
Some of the stories that the Philadelphia native will attempt to tackle include that of Mae Jemison, the first black female astronaut in space travel; Robert Smalls, a former slave who escaped by commandeering a Confederate warship to freedom; Matthew Henson, an Arctic explorer and first (uncredited) person to travel to the North Pole; and Henry "Box" Brown, a slave and magician who "mailed" himself to freedom in a crate. I don't know... maybe Hart will become the much-needed voice for some of these very important, yet lesser-known, historical events. He's most certainly a master at capturing an audience's attention, and perhaps, a bit of historical humor may be just what our country needs at a time like this.
The Ride Along actor shared his excitement for the project in a statement with TvLine. Hart said,
Not only is it entertaining, and it's hysterical, but it also is an important program for our country right now. We hope to make people laugh and learn a bit too.
So, I'm just going to keep my fingers crossed and hope that he can actually pull this thing off. One thing's for sure, he certainly is one of the hardest working people in Hollywood right now. Along with this project, Hart has the second season of Hart of the City and a new stand-up special on the way. He also has four movie roles on the horizon, including a Jumanji remake, Ride Along 3, The Untouchables, and a voice role in Captain Underpants.
Kudos. Sounds like 2017 is going to be a really busy year.